43rd COUNT OF GONDOMAR TROPHY
21-07-2018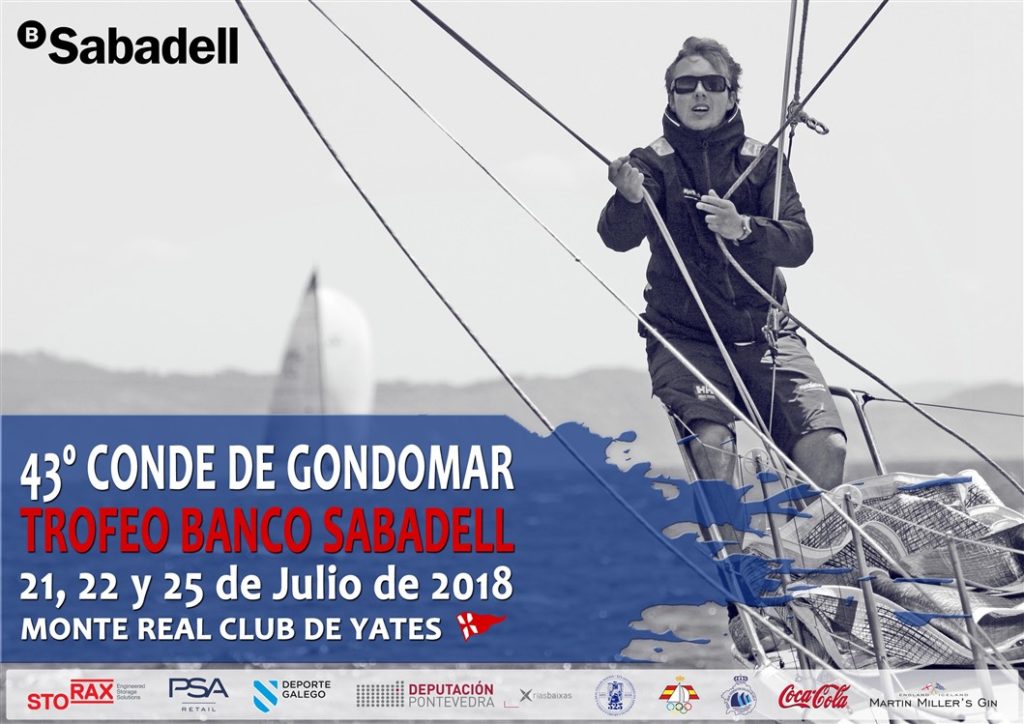 43rd Count of Gondomar – Banco Sabadell Trophy
July 21, 22 and 25
Rias Baixas
Created in 1976 by the Monte Real Yacht Club and held without interruption since then, the Conde de Gondomar has established itself over the years as one of the most charismatic regattas on the Spanish nautical scene. In this 2018, the test celebrates its forty-third edition and is once again the Spanish Height Championship.


If you want more information about this or other regattas of the Monte Real Yacht Club, you can call us at 986 385 000 or write us an email at secretaria@mrcyb.com
The Aceites Abril of the Real Club Náutico de Vigo, led by the brothers Luis and Jorge Pérez Canal, won the Conde de Gondomar in 2017, a competition that it had already won in 2013 and 2016. Luis García Trigo's Unus from Monte Real and Luis María Pérez's Balea Dous from Real Club Náutico de Rodeira won in the ORC 2-3 and ORC 4 classes; and in the real-time competition of the J80 and Fígaro monotypes, Javier de la Gándara's Okofen and Brais Acevedo's Tutatis won. The Siradella of the Club Náutico de Portosín won the Spanish Height Championship PSA Retail Zona Galicia by winning the Carrumeiro Chico stage; and the young Pablo Marquina, 10 years old, received an honorable mention for the youngest sailor who participated in the competition held in the Rías Baixas.
OTHER REGATTAS AND EVENTS OF THE MRCYB IN 2018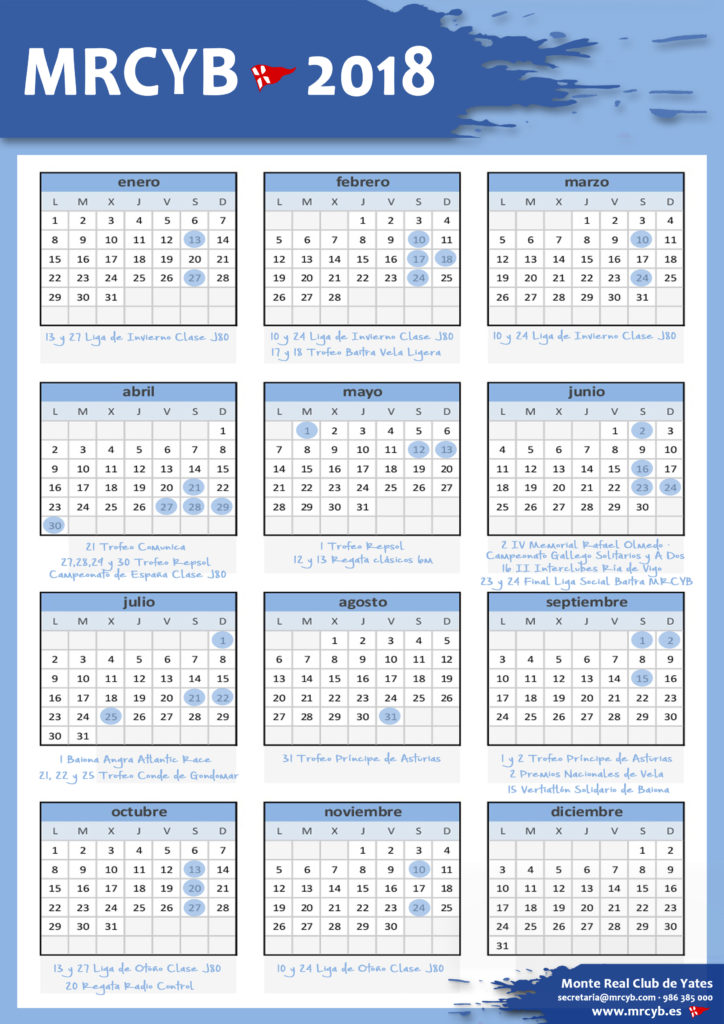 More information: