6M CLASSICS REGATTA
12-05-2018
6m Classics Regatta
May 12 and 13
Baiona Bay
If you want more information about this or other regattas of the Monte Real Yacht Club, you can call us at 986 385 000 or write us an email at secretaria@mrcyb.com
The 6m had its golden age in the 1920s and 1930s, when they led international regattas, and even competed in the 1924 Paris Olympics and later in Helsinski 1952.
In Spain there was an important fleet, especially in the Bay of Biscay and the Mediterranean, which achieved a certain reputation in Europe, but in the 1950s and 1960s, with the arrival of lighter classes and less expensive construction, they ceased to be so attractive and they did not regain their popularity until the 1980s.
After having had a class of their own in the 2016 and 2017 Prince of Asturias Trophies, with a presence among the crews of King Emeritus Don Juan Carlos de Borbón, this year they repeat in Baiona in a competition organized exclusively for the 6m.
OTHER REGATTAS AND EVENTS OF THE MRCYB IN 2018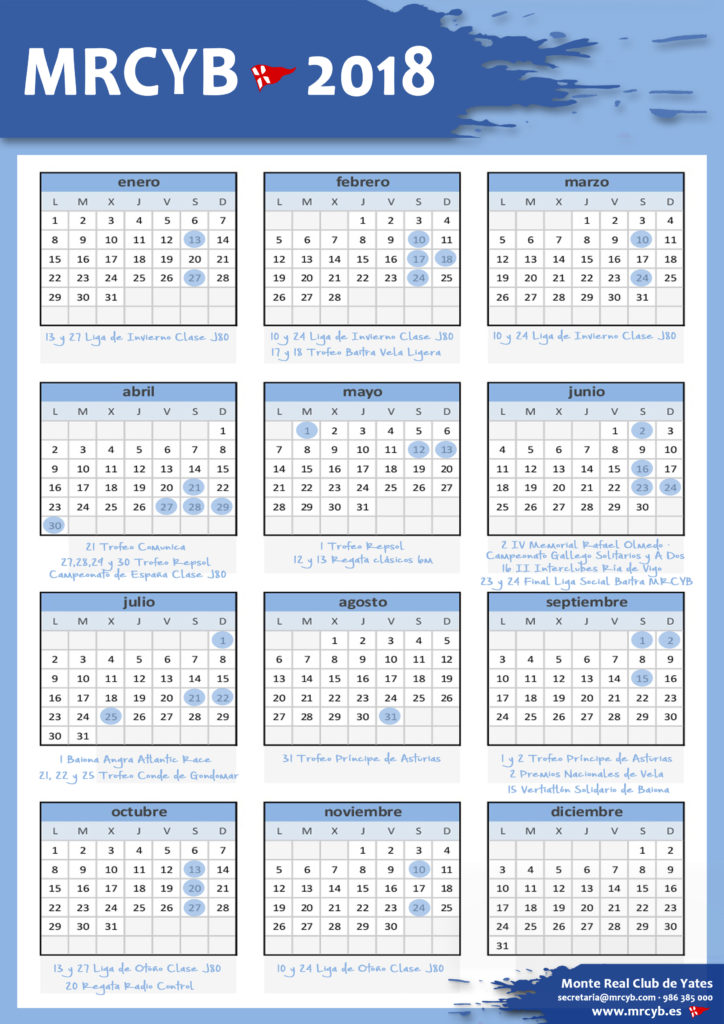 More information: