BAITRA MRCYB SOCIAL LEAGUE FINAL
23-06-2018
Baitra Social League Final MRCYB
June 23 and 24
Baiona Bay
The Baitra Social League Final marks the closing of the 2016-2017 season of the MRCYB Sailing School, which is attended throughout the year by numerous children of different ages who sail in different categories. The tests take place over a weekend and at the end a prize-giving ceremony is held for the best of the season.
The Final of the Children's Social League is sponsored by BAITRA , a company dedicated to the marketing and distribution of quality naval accessories and equipment, aimed at the construction and repair of both sports and professional boats, also extending to certain areas of the industry in general.

If you want more information about this or other regattas of the Monte Real Yacht Club, you can call us at 986 385 000 or write us an email at secretaria@mrcyb.com
Despite not having been able to contest several tests at the end of the league, Rosalía Martínez and Sandra Trigo from Baiona managed to win the 420 class. The young Nacho Salgueiro put the finishing touch to a brilliant regatta season by achieving victory for the Liga Social Baitra in the Optimist class. And in Optimist School the winner was little Sergio Golpe, 12 years old, who managed to climb to the top of the podium in his first official competition.
OTHER REGATTAS AND EVENTS OF THE MRCYB IN 2018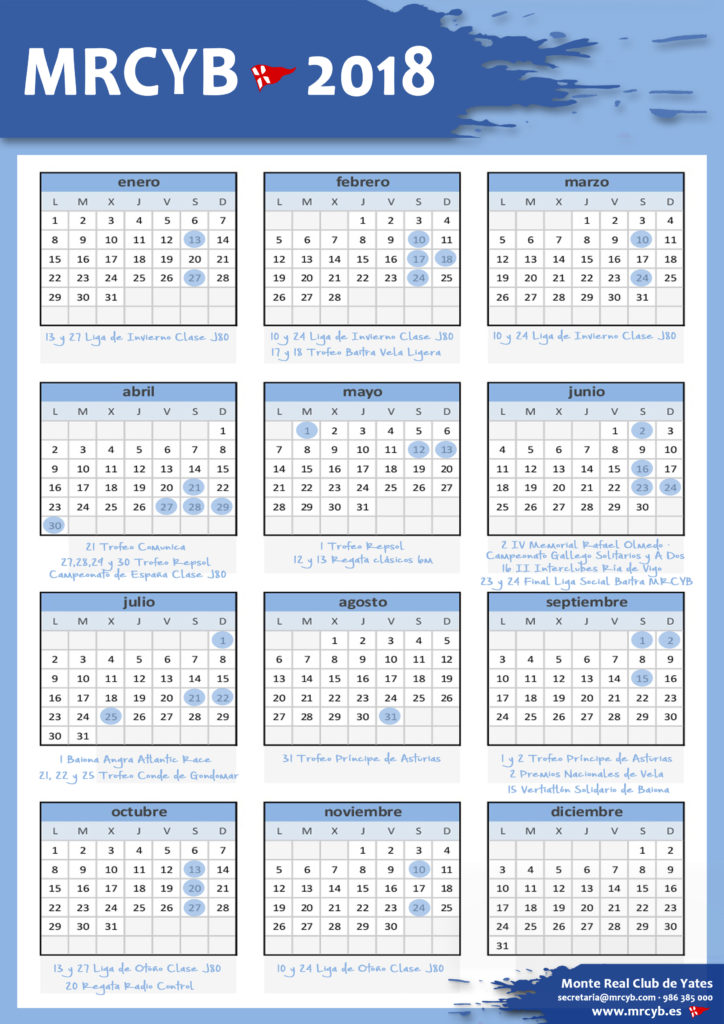 More information: