II BAIONA ANGRA ATLANTIC RACE
01-07-2018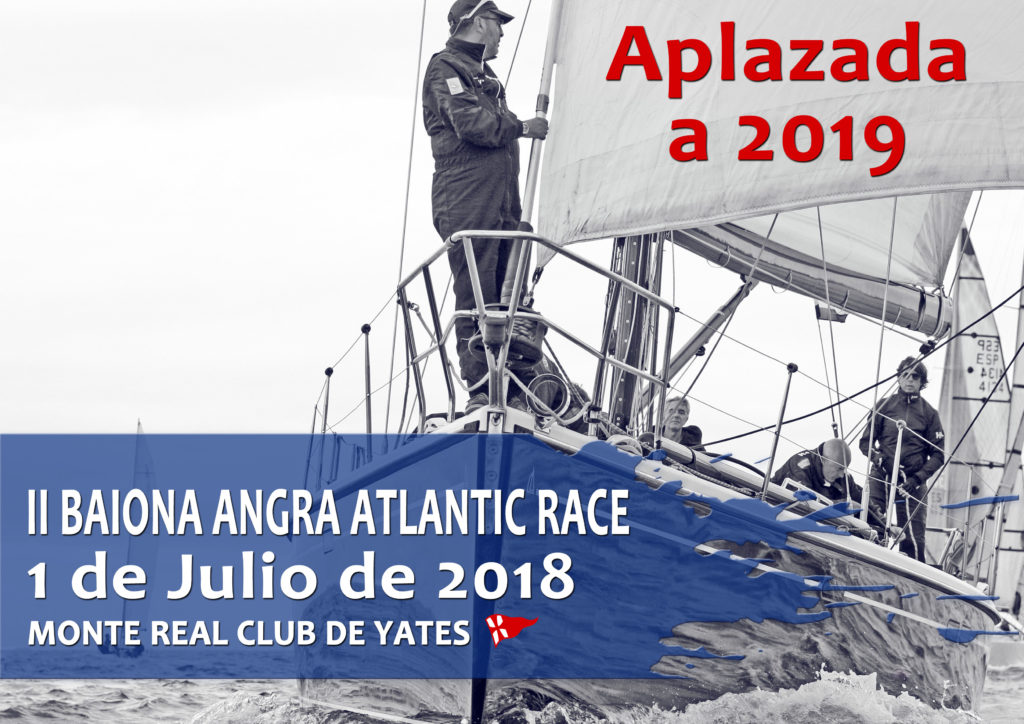 * * * * * * * * * * * * * * * * * * * * * * * * * * * * * * * * * * * * * * * *

After considering that the current context is not the most suitable for holding the competition, the Monte Real Club de Yates and the Angra Iate Clube have decided (05/26/18) to postpone the second edition of the Baiona Angra Atlantic Race. The objective of both clubs is to be able to celebrate it in 2019.

For more information about the competition, you can contact the MRCYB by writing an email to secretaria@mrcyb.com or by calling 986 385 000

* * * * * * * * * * * * * * * * * * * * * * * * * * * * * * * * * * * * * *
> PRE – ANNOUNCEMENT OF RACE (ES)
> ANNONCE PROVISOIRE DE RÉGATE (FR)
Baiona Angra Atlantic Race
Start: July 1
Baiona (Galicia) – Angra do Heroismo (Açores)
The Monte Real Club de Yates and the Angra Iate Clube organize, in this 2018, the second edition of the Baiona Angra Atlantic Race, an ocean regatta that will depart next summer from the Galician fishing village bound for the Azores Islands. The competition will include two stages, one going and one returning, which will be scored and awarded separately, and whose classifications will add up to determine the final winner of the test. The first of the stages will start on July 1 from Baiona to Angra do Heroismo. The participating boats must travel the 865 miles that, approximately, separate both points. The second stage of the competition will have the reverse route, back to Baiona.
You can download the PRE-NOTICE OF RACE from HERE.
And if you want more information about this or other regattas of the Monte Real Yacht Club, you can call us at 986 385 000 or write us an email at secretaria@mrcyb.com
In the previous edition of the Baiona Angra Atlantic Race, held in 2016, the victory went to the crew of the Xekmatt of the Lisbon Naval Association, skippered by José Carlos Prista from Cascal in the first stage and by Hugo Prista in the second. In addition to winning the grand prize of the night, the Portuguese received the trophy for the winner of the second stage and the record for the Angra do Heroismo-Baiona crossing, for being the fastest to complete the 865 miles that separate the two points. Together with them, the other two protagonists of the first edition of the competition were Cleopatra from the Asociación Nautica de Recreio and Free Spirit from the Real Club Marítimo de Abra – Real Sporting Club, who won silver and bronze in both the second stage as the general. The prize for the best boat in the first stage went to the crew of the Saint Maxime del Monte Real Club de Yates, with Miguel Lago at the helm.
https://www.youtube.com/watch?v=YoUF88k1iFI&t=8s
OTHER REGATTAS AND EVENTS OF THE MRCYB IN 2018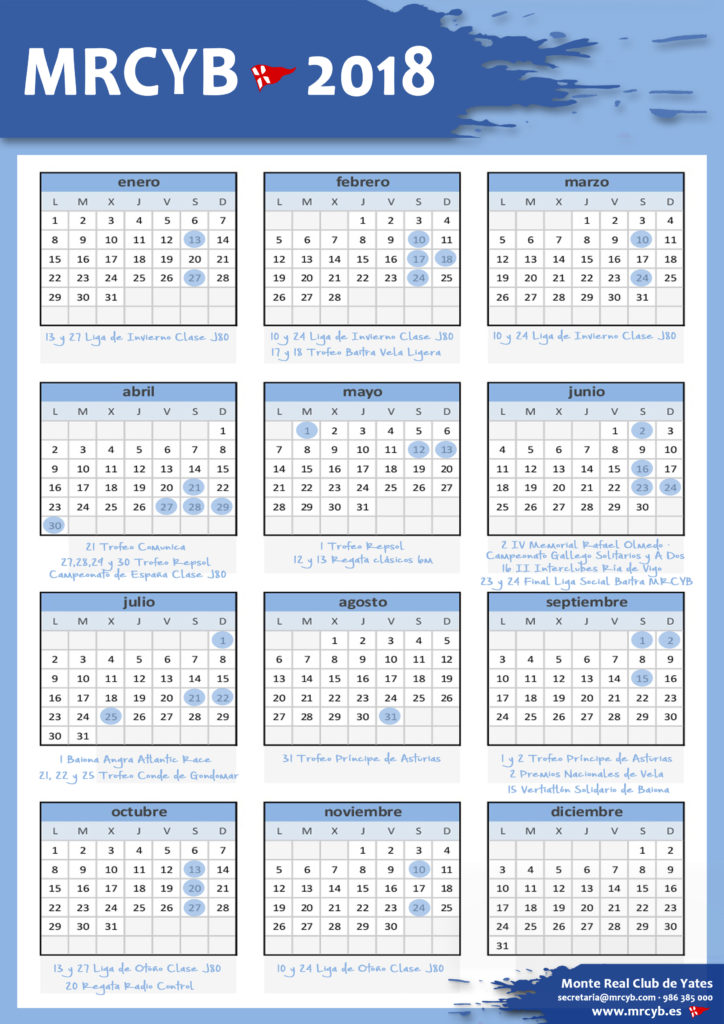 More information: