J80 CLASS FALL LEAGUE
13-10-2018
RACE
J80 Class Fall League
DATES
October 13 and 27 and November 10 and 24
PLACE
Baiona Bay
DESCRIPTION
The J80 Class Autumn League is the competition with which the Baionese club will put an end to its 2018 sailing season. The trophy, intended exclusively for the J80 monotypes, will be played in a league format over four days, on October 13 and 27 and November 10 and 24. Sailing as a fleet and competing in real time, the participating sailboats will compete in a maximum of three tests per day.
MORE INFORMATION
If you want more information about this or other regattas of the Monte Real Yacht Club, you can call us at 986 385 000 or write us an email at secretaria@mrcyb.com
PREVIOUS EDITION
The historic sailor from Vigo, Javier de la Gándara, and his crew aboard the Okofen won the AXA J80 Autumn League, held in 2017. They snatched the win from Cansino de Nano Yáñez, who was leading the standings and had to settle for second place. Enrique Porto's Ferralemes team also made it onto the championship podium with a creditable third place.
OTHER REGATTAS AND EVENTS OF THE MRCYB IN 2018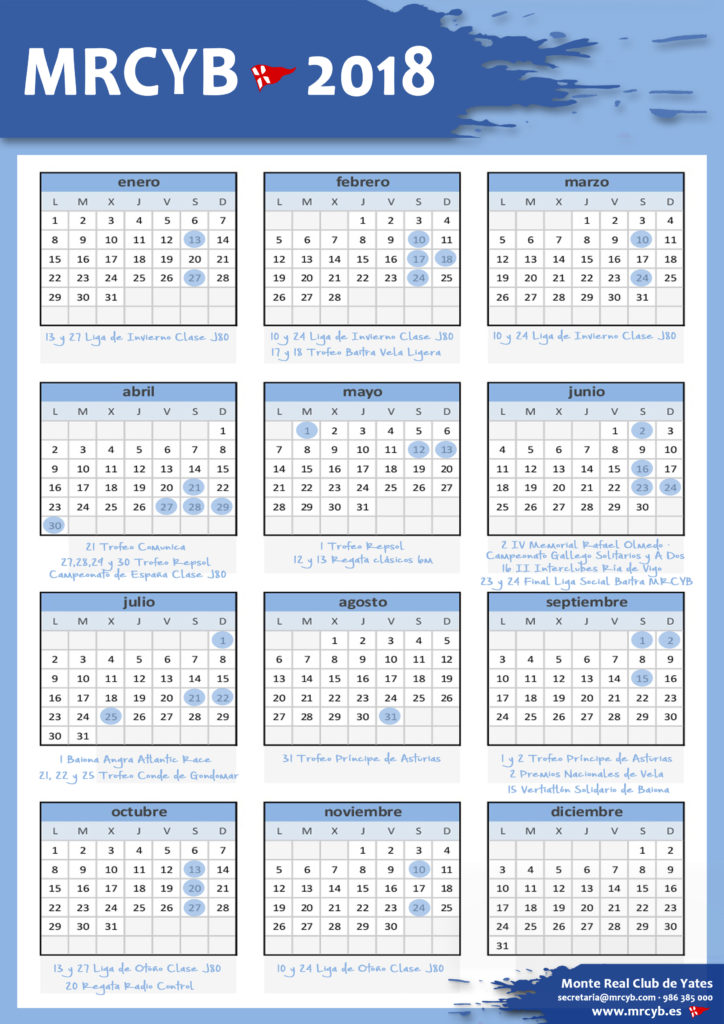 More information: