DAILY SAILING BAITRA TROPHY
17-02-2018
Baitra Dinghy Sailing Trophy
February 17 and 18
Bay of Baiona (Ría de Vigo)
The Baitra Light Sailing Trophy, organized by Monte Real Yacht Club with the sponsorship of the company Baitra Accesorios Navales , is one of the most important annual events with basic sailing in Galicia. Young sailors from the main yacht clubs in Galicia participate in it.
The Baitra Dinghy Sailing Trophy has been sponsored for several years by BAITRA , a company dedicated to the marketing and distribution of quality naval accessories and equipment, aimed at the construction and repair of both sports and professional boats, also extending to certain areas of the industry in general.

If you want more information about this or other regattas of the Monte Real Yacht Club, you can call us at 986 385 000 or write us an email at secretaria@mrcyb.com
In the previous edition of the Baitra Dinghy Sailing Trophy, the team formed by Jorge Enríquez and Guillermo Núñez, from the Real Club Náutico de Vigo, won the 420 class after achieving two first places in the two races held in Baiona. The sailor from the Club Marítimo de Canido, Adriana Pérez Canal, 12 years old, was the best in her category and, after signing a first and a second in the regattas, won the Optimist overall.
Martín Wizner from Vigo and Pedro Ameneiro from Pontevedra, current world champions under 17 in the 420 class, won the Baitra Trophy, adding another success to their meteoric career. The team made up of Africa Alonso and María Pérez Canal won the prize for the best female crew in the competition organized by Monte Real. In the SUB 17 category, the winners were Jacobo García and Antoni Ripoll from the Real Club Náutico de Sanxenxo, who also finished third overall. The winners received their prizes from the manager of Baitra, Juan Carlos González, a great promoter of grassroots sailing in Galicia.
OTHER REGATTAS AND EVENTS OF THE MRCYB IN 2018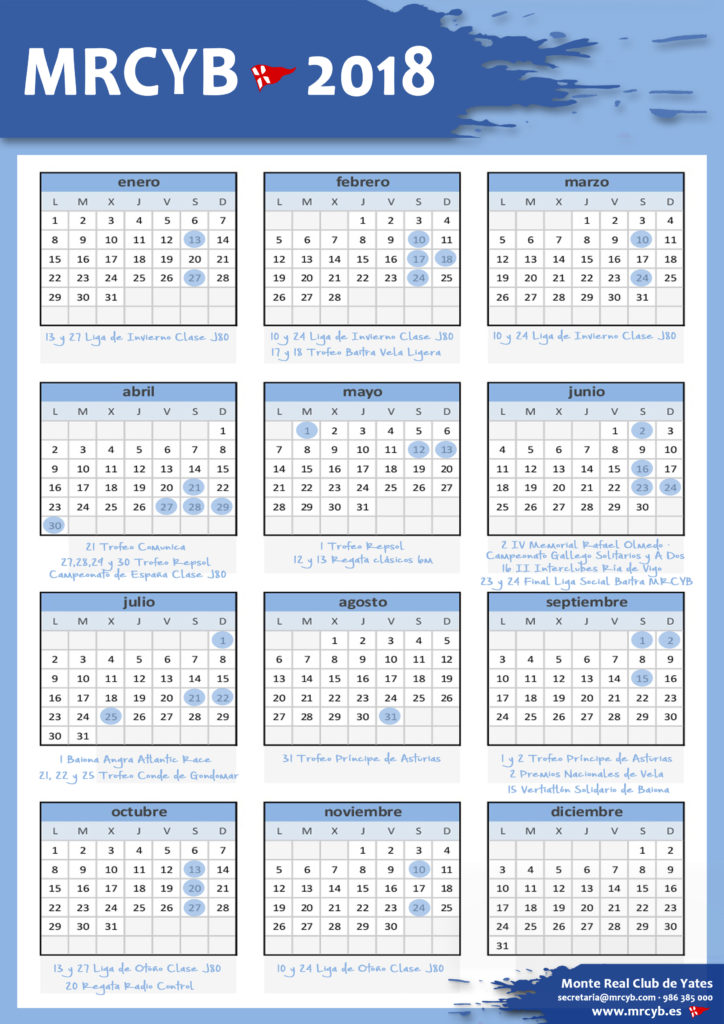 More information: