· 50 sailboats will sail this Saturday to Rande Bridge to try to win the 43rd Monte Real Spring Regatta
· The crews will depart at the stroke of noon from Baiona towards the mythical bridge where they will turn to return again to the Bay of Baiona
Among the participants will be the April Oils of the Pérez Canal, the Unus of García Trigo and the Okofen of Javier de la Gándara, winners of the last edition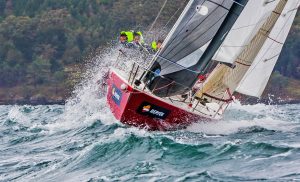 50 sailboats will sail this Saturday from Baiona to the Rande bridge to try to win the Repsol Trophy that the Monte Real Yacht Club is organizing for yet another year with the collaboration of the Spanish energy company.
The 43rd edition of the Baionese club's Spring Regatta will begin at twelve noon inside the Baionese bay, where the crews will hear the starting horn for the coastal route that will take them to the Rande bridge.
They will have to navigate to the mythical infrastructure, one of the most emblematic in Spain, with a wind that promises to be favorable for the competition, blowing from the northwest with between 12 and 16 knots of intensity.
It will be precisely in the vicinity of the bridge where the sailboats could encounter the greatest difficulties of the test, with significant roles of wind or even "wells" without wind, the possibility of having to navigate between rafts and very different conditions between the north face and the south.
The Commodore of the Monte Real Club de Yates, Ignacio Sánchez Otaegui, who is also participating in the competition, was very excited about the route, not only because it represents a change from previous editions, but also because he believes it will be very exciting for the fleet . "The sailors will have to put themselves to the test and haggle -says Otaegui- with a strategy that will be influenced by knowledge of the Vigo estuary, the tides and the fine trim of the sails. It won't be as much of a melee as on the windward-leeward layouts, but it will certainly be very exciting.".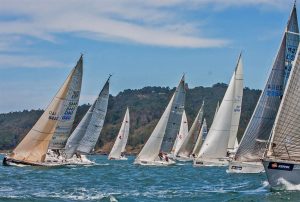 Once Rande has been reached, the sailboats must turn to head back to Baiona, where the end point of the route will be located, if the wind allows it, inside the bay and, if there are difficulties, in the Carallones area.
In this 2021 edition, which will not go to Sanxenxo as in previous years to avoid the restrictions and problems derived from COVID19, some of the winners of the last edition will participate, such as Aceites Abril by the Pérez Canal brothers, Unus by Luis García Trigo or Okofen by Javier de la Gándara, among others.
We will also see three women's crews on the water from the Monte Real Women's Sailing project, with which the club intends to increase the presence of women in the regattas held in Galicia.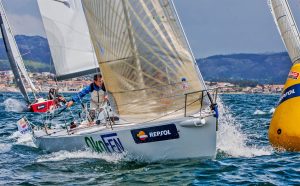 REPSOL TROPHY PROGRAM 43rd SPRING REGATTA
Friday, April 30
12:00 p.m. to 7:00 p.m.
Presentation of documentation and delivery of Sailing Instructions
Saturday, May 1
10:00 a.m. to 11:00 a.m.
Presentation of documentation and delivery of Sailing Instructions
1:00 p.m.
Coastal route all classes (departure from the bay of Baiona)
7:30 p.m.
Tasting if COVID restrictions allow
Sunday, May 2
12:00 noon
Coastal Tour
6:30 p.m.
Awards