After five days of tests held since last February in the Bay of Baiona this Saturday the Baitra J80 Winter League comes to an end
The Fibra Coruña of the champion of Finn Miguel Fernández Vasco (RCN A Coruña) leads the classification with 15 points and could take the laurels
The Alboroto of the current J80 champion Juan Carlos Ameneiro and the Solventis of Malalo Bermúdez go second and third with options to the final victory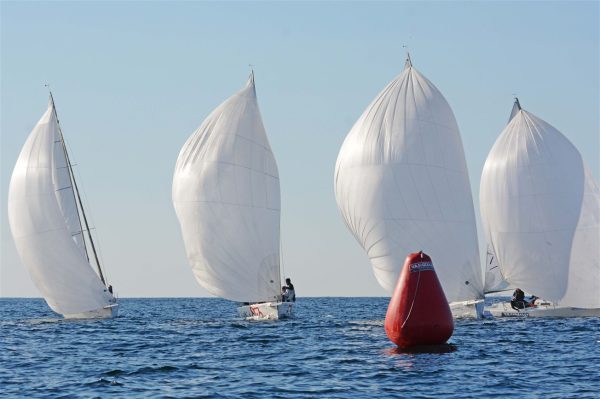 This weekend the Baitra J80 Winter League comes to an end, which has been taking place since last February in the Vigo estuary and Baiona Bay under the organization of the Monte Real Club de Yates and the sponsorship of Baitra Accesorios Navales .
After five days of testing and with the score very close at the top of the standings, this Saturday starting at three in the afternoon the last bars of a competition that has been very close since its inception will sound.
If the weather allows it, the race committee will lead the crews to the Cíes anchorage, where they hope to prepare a route in the shape of a trapeze, a formula that will be used in the class World Championship for which a large part of the fleet of J80 is preparing.
If the conditions were not propitious, the race course will be drawn inside the bay of Baiona, as was done in previous days, in which batons of the windward-leeward type were disputed.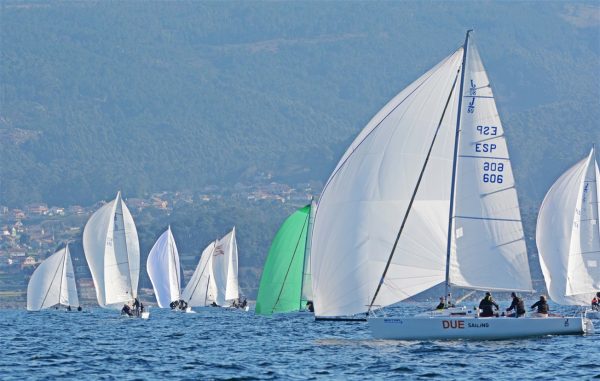 With 15 points, Fibra Coruña led by Finn's champion Miguel Fernández Vasco, from the Real Club Náutico de A Coruña, leads the table. It is closely followed, just one point behind, by Juan Carlos Ameneiro's Alboroto, from the Monte Real Club de Yates and current Spanish champion of the class.
Another of the boats with the possibility of winning the final day is Solventis, also owned by MRCYB, skippered by Malalo Bermúdez de Castro. He is 7 points behind the leader and 6 behind second, and if things go well for him, he could make a splash or at least stay in the top positions.
Somewhat further apart from the first classified, Marías de Manel Cunha appears on the list, with 30 points; Joaquim Moreira's 4 Jotas, with 37 points and Santiago Estévez's Spaco, with 39 points.
Once the competition is over, the facilities of the Monte Real Club de Yates will host the awards ceremony for the winners and a skewer for all the crews and attending authorities.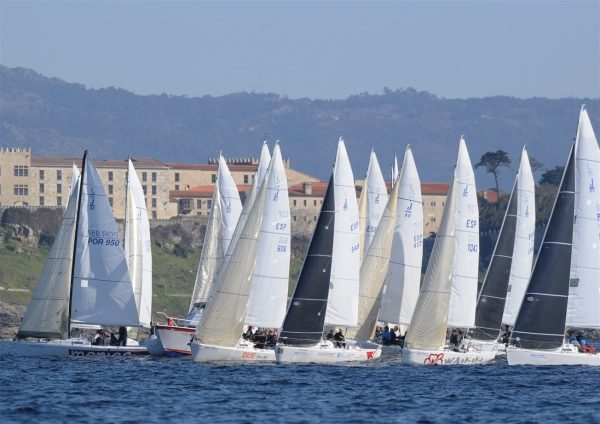 ---
TOP10 classification after 5 days (7 tests)
FIBER A CORUÑA · MIGUEL FERNÁNDEZ VASCO · RCN A CORUÑA · 15 POINTS
RIOT · JUAN CARLOS AMENEIRO · MRCYB · 16 POINTS
SOLVENTIS · MALALO BERMÚDEZ DE CASTRO · MRCYB · 22 POINTS
MARÍAS · MANEL CUNHA · MRCYB · 30 POINTS
4 JACKS JOAQUIM MOREIRA CV ATLÁNTICO 37 POINTS
SPACO · SANTIAGO ESTÉVEZ · MRCYB · 39 POINTS
MIUDO · MARGA CAMESELLE · MRCYB · 46 POINTS
MAIJA CASTOR ALONSO MRCYB 52 POINTS
TIRED FERNANDO YÁÑEZ MRCYB 56 POINTS
WAIKIKI · ANDRÉS GÓMEZ · MRCYB · 58 POINTS