SPRING REGATTA REPSOL TROPHY
28-04-2018
Repsol Trophy Spring Regatta
Spanish Championship Class J80
April 28 and 29 and May 1> Repsol Trophy Spring Regatta
April 27, 28, 29 and 30 and May 1> Spanish Championship Class J80
Bay of Baiona Ria de Vigo
The traditional Spring Regatta of the Monte Real Club de Yates is one of the longest-running sailing competitions in Galicia, and this year celebrates its forty-first edition. Regatta, cruising, regatta/cruising sailboats, monotypes J80, J70, and Figaros are called to participate in a nautical event that will last for three days, coinciding with the bridge on May 1. In this 2018, the competition will also host the celebration of the Spanish J80 Class Championship, which will be held between April 27 and May 1 in the Bay of Baiona.
The Monte Real Yacht Club Spring Regatta has been held for years thanks to the sponsorship of REPSOL , a leading company in the Spanish energy sector, with all types of business lines present in Spain: exploration and production, refining, chemicals, service stations, lubricants, LPG and marketing of other specialized products. It also promotes initiatives related to new forms of energy production.

If you want more information about this or other regattas of the Monte Real Yacht Club, you can call us at 986 385 000 or write us an email at secretaria@mrcyb.com
VIDEO SUMMARY J80 SPANISH CHAMPIONSHIP
VIDEO SUMMARY OF THE REPSOL TROPHY – 41ST SPRING REGATTA
The Oral Group Galimplant of the Real Club Náutico de Sanxenxo won the fortieth edition of the Monte Real Club de Yates Spring Regatta, held in 2017. The armed crew led by Pedro Pazos ousted Bosch Service Solutions from Canido on the last day, which had been leading the cruiser-regatta class. In the cruiser competition, Jean Claude Sarrade's Fend la Bise won, and in the rest of the classes the crews led by De la Gándara (J80), Araújo (J70) and Alberto Iglesias (Figaro) won.
OTHER REGATTAS AND EVENTS OF THE MRCYB IN 2018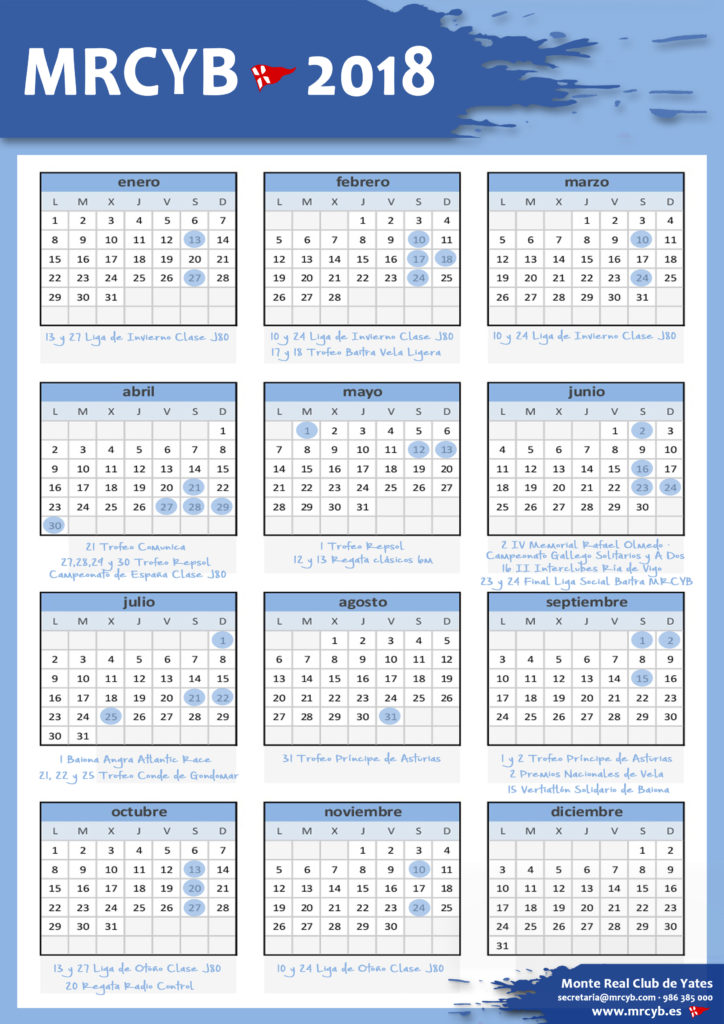 More information: