The team led by Juan Carlos Ameneiro climbed again this Saturday to the first drawer of the provisional podium with only one stage to go before the end of the circuit
A great day also for Manuel María Cunha's Marías, who scored the two partial victories put at stake in the Bay of Baiona
After the dispute of this penultimate stage, the one-design circuit organized by the Monte Real Club de Yates will end on Saturday the 17th with the celebration of the last meeting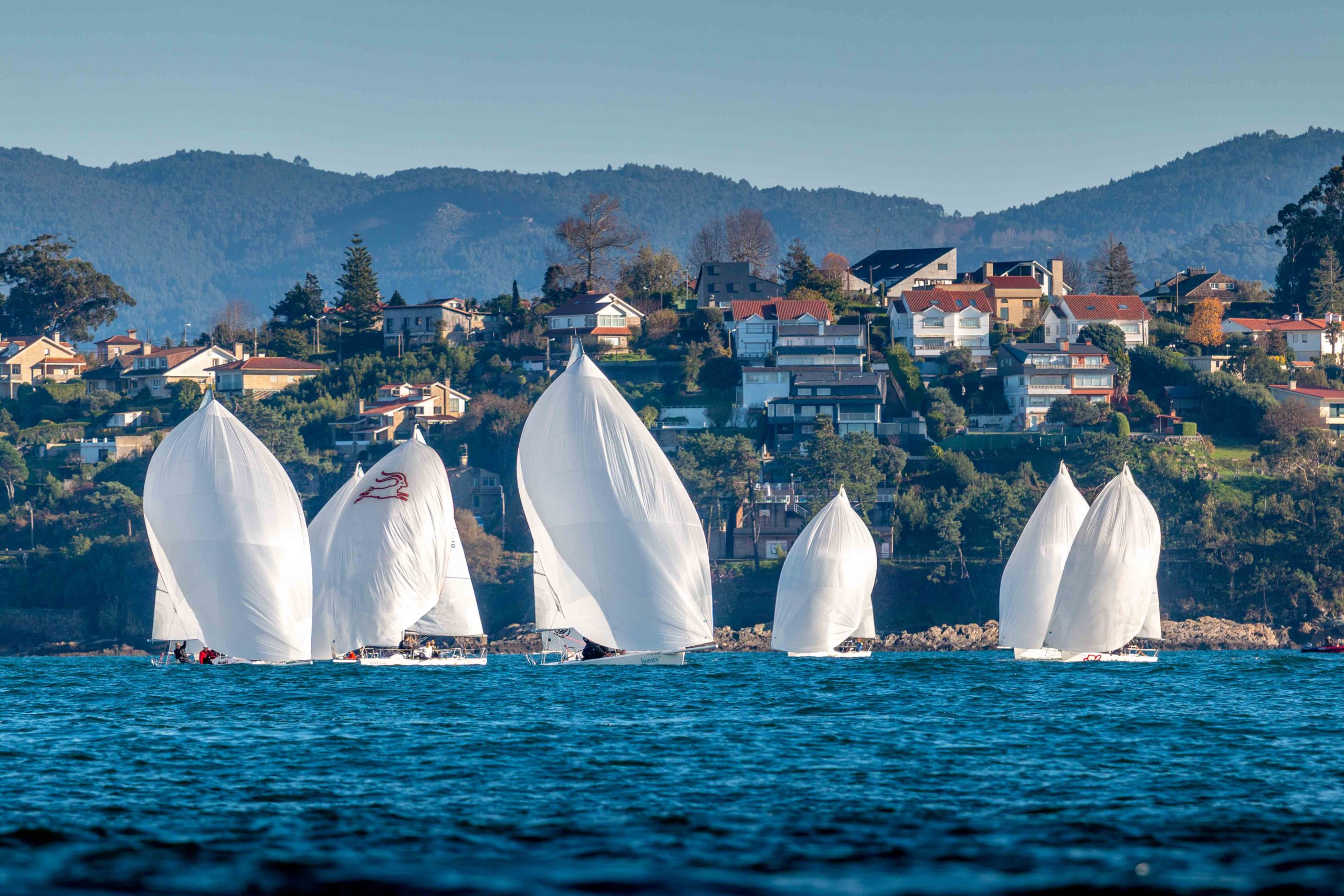 A great day of regattas in the waters of Baiona for the J80 fleet that is taking part in the Gestilar Autumn League. The penultimate stage of the circuit organized by Monte Real caused new changes this Saturday in the general classification, which is once again led by Juan Carlos Ameneiro's Alboroto.
As the reports pointed out, the wind was soft but strong enough for the regatta committee to complete two tests in the bay of Baiona, now adding a total of eight sleeves in the league overall.
The first of the day, which started at around 3:15 in the afternoon, began with the dominance of Alboroto, which reached the first mark of the route with a notable advantage over the rest of the fleet. In the second half of the tour, however, Manuel María Cunha's Marías squeezed and managed to win ahead of Ameneiro's men after a tough one-on-one between the two teams. Third place, for its part, went to Joaquim Moreira's Portuguese 4J'S, which debuted this Saturday in the Autumn League.
Little changed at the head of the fleet during the second test of the day. Marías once again demonstrated his potential and did so by adding a new victory to his locker. With this, the team has accumulated four consecutive victories, although not having competed in the first matches places it in the middle of the table.
Behind, the second position of the round was once again occupied by Alboroto while third place went to Solventis Ribadeo, which on this occasion had Bruno Gago at the controls.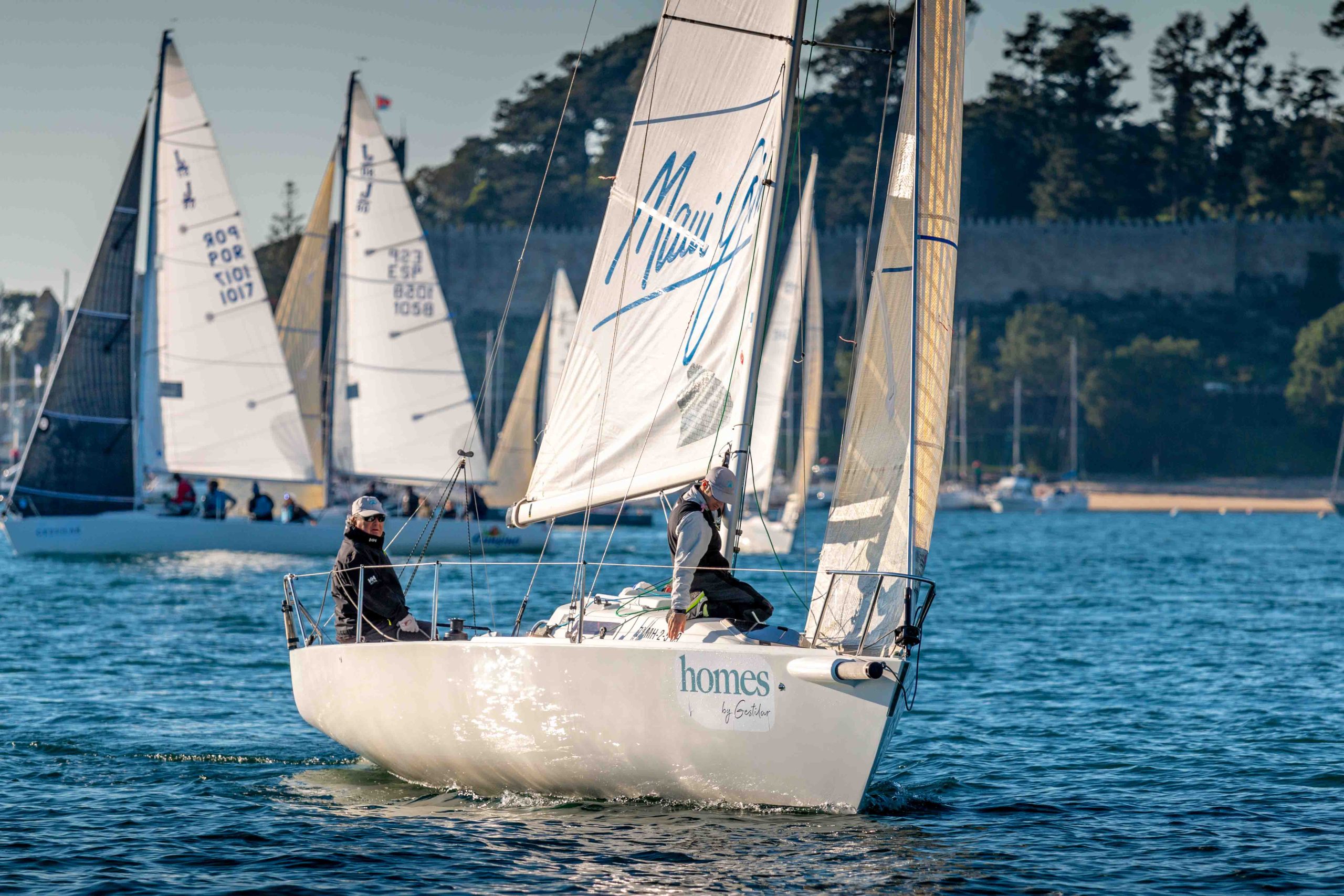 With these results, Ameneiro's men recover and settle in the overall lead with a six-point lead over second place, Solventis Ribadeo, ahead of the last round of the competition. The third drawer continues to be for Francisco "Chisco" Catalán's Bica, who added two eighths this Saturday to be eight points behind the silver and tied with Fernando Yáñez's Cansino, who continues fourth and with all the options of getting on the podium on the final day.
The next stage for the J80 will be in two weeks, on Saturday, December 17. It will be the last one on the circuit and the one in charge of defining an exciting Autumn League in which more than twenty monotypes have gathered.
---
PROVISIONAL CLASSIFICATION (TOP 10) GESTILAR J80 AUTUMN LEAGUE
After the celebration of the fourth day and with one more pending to play
1. RIOT · JUAN CARLOS AMENEIRO · MRCYB · 19 POINTS
2. SOLVENTIS RIBADEO · BRUNO GAGO · MRCYB · 25 POINTS
3. BICA · CATALAN CHISCO · MRCYB · 33 POINTS
4. TIRED FERNANDO YÁÑEZ MRCYB 33 POINTS
5. I3D ATLÁNTICO GUILLERMO BLANCO RCN A CORUÑA 49 POINTS
6. PEZOAS · NINCOLAS ÁNGEL ÁLVAREZ · CM DE REDES · 59 POINTS
7. MONDO BERNARDO MACEDO MRCYB 60 POINTS
8. NAMASTÉ LUIS DE MIRA MRCYB 62 POINTS
9. SPACO · SANTIAGO ESTÉVEZ · MRCYB · 67 POINTS
10. WAIKIKI ANDRÉS GÓMEZ MRCYB 68 POINTS