The Monte Real one-design circuit celebrates an exciting penultimate stage this Saturday with the top three classified separated by only four points
Alberto García's Solventis Ribadeo faces the appointment as provisional leader after storming the first position in the last match played
If the conditions allow it, the race committee will give the starting horn from three in the afternoon for a maximum of three new sleeves.
Maximum emotion in the Gestilar Autumn League. With the dispute of the penultimate test scheduled for this Saturday starting at three in the afternoon, the J80 fleet faces the final stretch of the circuit organized by the Monte Real Club de Yates with everything to decide between the first classified teams.
After the last tests were held last weekend, the general classification turned around for the leading teams. Juan Carlos Ameneiro's Alboroto, who had led the table since the first day, failed to maintain his position and went on to occupy the second drawer of the provisional podium behind Solventis Ribadeo by Alberto García, who with two brilliant second places scored managed to climb two positions to overtake Ameneiro's team.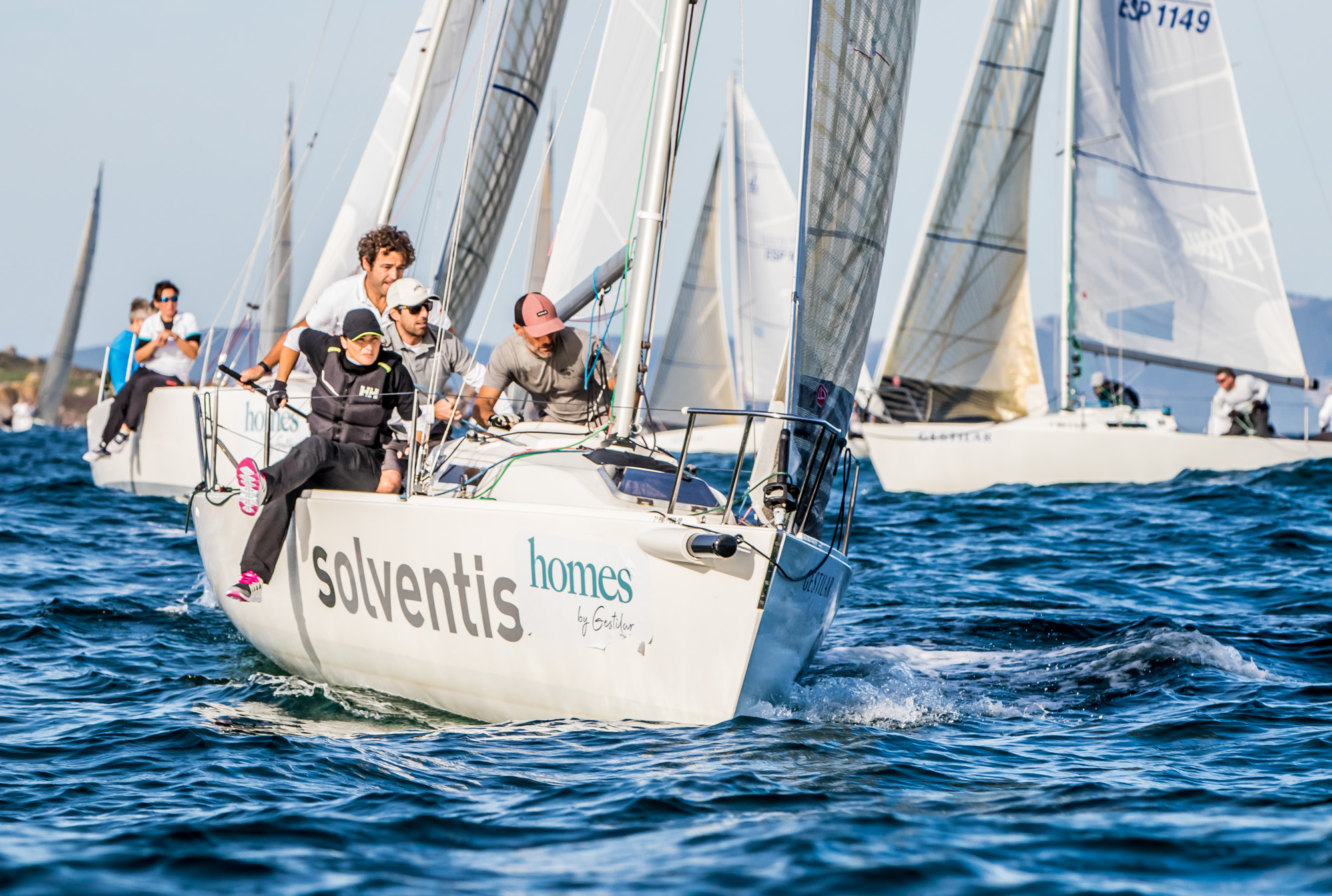 Behind, two and two four points behind Alboroto and Solventis Ribadeo respectively, Francisco "Chisco" Catalán's Bica will defend third place in the Autumn League this Saturday. The fourth position, for its part, is occupied by Fernando Yáñez's Cansino, and he also does so with options to fight for one of the podium positions.
With these results and the first four teams separated by only nine points, everything indicates that this Saturday there will be another exciting day of regattas with a fleet ready to fight every round and every result.
As of today, the weather reports forecast a day of sun and light wind from the northeast, so the regatta committee headed by Carlos Villar will try to give the horn for a maximum of three races in the waters of the Vigo estuary.
Thus, if conditions allow it, the fleet made up of about twenty teams will cast off at Monte Real to face the first start starting at three in the afternoon.
---
PROVISIONAL CLASSIFICATION (TOP 10) GESTILAR J80 AUTUMN LEAGUE
1. SOLVENTIS RIBADEO ALBERTO GARCÍA MRCYB 13 POINTS
2. RIOT · JUAN CARLOS AMENEIRO · MRCYB · 15 POINTS
3. BICA · CATALAN CHISCO · MRCYB · 17 POINTS
4. TIRED FERNANDO YÁÑEZ MRCYB 22 POINTS
5. WAIKIKI ANDRÉS GÓMEZ MRCYB 32 POINTS
6. PEZOAS · NINCOLAS ÁNGEL ÁLVAREZ · CM DE REDES · 33 POINTS
7. I3D ATLÁNTICO GUILLERMO BLANCO RCN A CORUÑA 36 POINTS
8. MONDO BERNARDO MACEDO MRCYB 36 POINTS
9. NAMASTÉ LUIS DE MIRA MRCYB 45 POINTS
10. SPACO · SANTIAGO ESTÉVEZ · MRCYB · 47 POINTS