· Several unexpected conditions made the third day of the Monte Real one-design championship one of the most exciting so far
· After not having participated in the first two stages, the Marías of the Portuguese Manel Cunha joined the competition this Saturday, beating the rest of the fleet in the two tests held
· An off-line in the second test of the day caused Juan Carlos Ameneiro's Alboroto to lose the leadership, which was relegated to second position behind Alberto García's Solventis Ribadeo
· In addition to the arrival of Marías and the disqualifications for being out of line, the entry into play of a discard further adjusted the table of a league that announces excitement until the end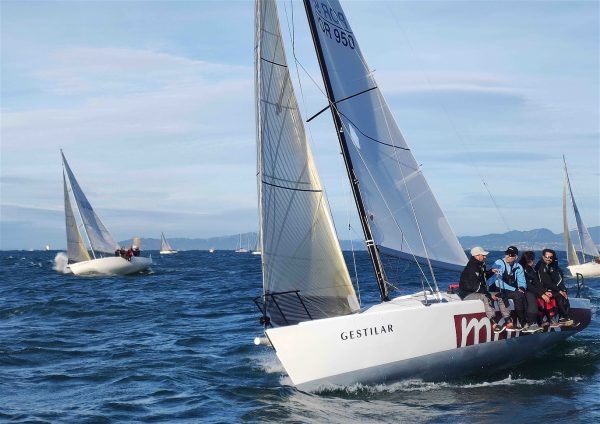 High tension in the Gestilar J80 Autumn League, with a very close table of results after the celebration, this Saturday in the Rías Baixas, of the penultimate round. Several unexpected conditions made the third of the five stages of the one-design championship organized by the Monte Real Club de Yates one of the most exciting to date.
One of the surprises of the day was given by the Marías of the Portuguese Manel Cunha, who after not having participated in the first two days, made a stellar entry into the competition, winning the two tests held this Saturday. The Portuguese crew was full of victories, but with its scarcity of races disputed it will be difficult to access the podium positions from the 18th position it currently occupies.
Less surprising was the climb to the top of the standings for Solventis Ribadeo, who after his great performance on the previous day with Malalo Bermúdez at the helm, this Saturday, with Alberto García leading the team, managed to maintain his good work and his streak in the results. He signed two second places that allow him to hang, temporarily, the gold of the competition.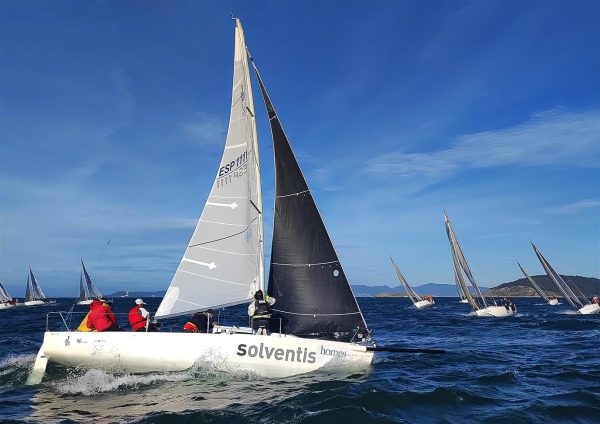 Worse luck was experienced by one of the favorites to win the Gestilar J80 Autumn League, Juan Carlos Ameneiro's Alboroto. The current champion of Spain in the class made an out of line and lost the lead he had had since the first day, being relegated to second position behind Solventis.
After first place for Solventis with 13 points and second for Alboroto with 15 points, Bica de Chisco Catalán appears in third position with 17 points, which once again changed its crew, this time with Laureano. and Jaime Wizner on board, who were also joined by Jesús González-Llanos.
Fernando Yáñez's El Cansino, in fourth position, is the boat that has the best chance of fighting for one of the honorary positions in the two days remaining before the end of the league. With two third places in the tests held this Saturday and after eliminating his worst result thanks to discarding, he is left with 22 points, quite close to the first three classified and far from the rest.
Below, a margin of just 5 points, between 32 and 36 points, are grouped by Andrés Gómez's Waikiki; the Pezoas by Nicolás Ángel Álvarez; the I3D Atlántico by Guillermo Blanco and the Mondo by Bernardo Macedo.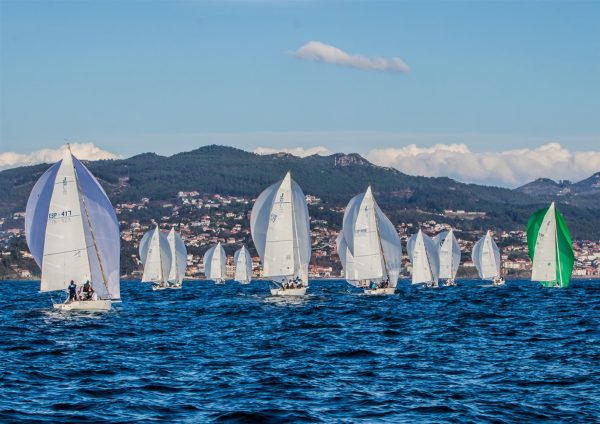 These are the new figures in the boxes of a competition that is getting more and more exciting. The Gestilar J80 Autumn League returns to the waters of Baiona Bay on December 3 to put into play the fourth and penultimate of the five stages that the competition includes in this 2022. Three new tests on the program and three new opportunities for the crews to demonstrate their aspirations towards the achievement of the autumn title.
---
PROVISIONAL CLASSIFICATION (TOP 10) GESTILAR J80 AUTUMN LEAGUE
After the celebration of the 3rd day (total: 6 tests) and with two more pending to play
1. SOLVENTIS RIBADEO ALBERTO GARCÍA MRCYB 13 POINTS
2. RIOT · JUAN CARLOS AMENEIRO · MRCYB · 15 POINTS
3. BICA · CATALAN CHISCO · MRCYB · 17 POINTS
4. TIRED FERNANDO YÁÑEZ MRCYB 22 POINTS
5. WAIKIKI ANDRÉS GÓMEZ MRCYB 32 POINTS
6. PEZOAS · NINCOLAS ÁNGEL ÁLVAREZ · CM DE REDES · 33 POINTS
7. I3D ATLÁNTICO GUILLERMO BLANCO RCN A CORUÑA 36 POINTS
8. MONDO BERNARDO MACEDO MRCYB 36 POINTS
9. NAMASTÉ LUIS DE MIRA MRCYB 45 POINTS
10. SPACO · SANTIAGO ESTÉVEZ · MRCYB · 47 POINTS