· The one-design competition organized by the Monte Real Club de Yates crosses the equator with the celebration of the third of the five planned stages
· Juan Carlos Ameneiro's Alboroto and Francisco "Chisco" Catalán's Bica lead the standings separated by just two points
· If the weather allows two of the three tests scheduled for this Saturday to be played, the crews will be able to eliminate their worst result from the table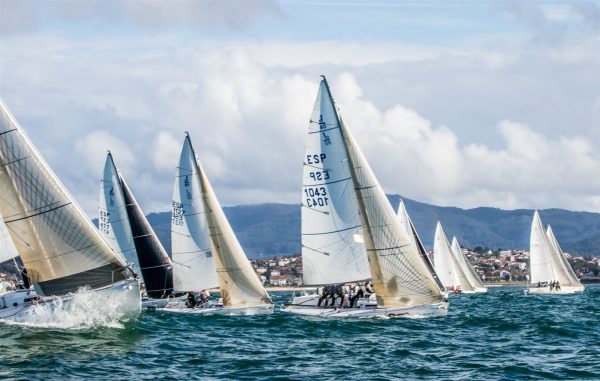 The J80 that this autumn will be played in the Rías Baixas in the Gestilar League of the Monte Real Club de Yates will live this Saturday a decisive day at the equator crossing of the competition, which will put into play, starting at three in the afternoon, the third of the five stages that make up the one-design championship.
Juan Carlos Ameneiro's Alboroto and Francisco "Chisco" Catalán's Bica lead the standings separated by just two points (they have 11 and 13 respectively). A little further down, in a range of seven points, are grouped together by Malalo Bermúdez's Solventis Ribadeo (19 points), Real Club Náutico de A Coruña's I3D Atlántico, led by Guillermo Blanco (24 points) and Fernando Yáñez's Cansino ( 26 points).
Four crews from Baiona and one from A Coruña make up the Top 5 of a league in which 23 boats are playing for the title, most of them belonging to the J80 fleet of the Monte Real Club de Yates, and others from such diverse origins such as the Grupo Bazán Club (Ferrol), the We Do Sailing Club (Porto), the RCN A Coruña, the CN Portonovo or the Liceo Marítimo de Bouzas.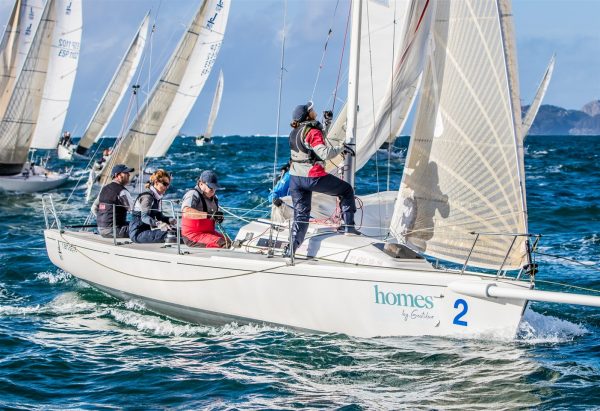 After holding three races on the first day and one on the second, the race committee, headed by Carlos Villar, is confident that they will be able to start three new rounds this Saturday, which would be the fifth, sixth and seventh of the competition. From the sixth, the long-awaited discard will come into play, which allows the crews to eliminate their worst result from the table.
If this happens, the teams that will benefit the most from the discard will be those that remained more or less constant in their positions, making very few mistakes. The clearest case is that of the first two classified: Alboroto and Bica, who finished all the previous tests in first and second position except on one occasion.
Those of Ameneiro arrive at this third stage with almost perfect partials of 1-1-1-8; and the Chisco Catalán crew has 2-2-7-2 on their markers. Both share a very weak result from which they will be able to get rid of in the discard and thus separate themselves from their most direct rivals, who did not manage to be so constant in their positions.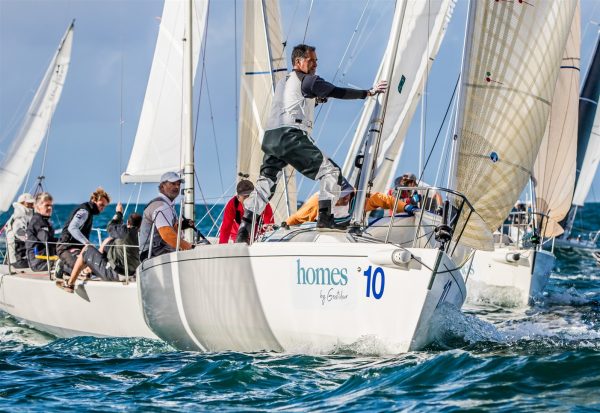 Another of the movements that usually occurs when a discard comes into play is the grouping, in the center of the table, of a good number of boats that are close in scores, offering greater excitement to the competition.
In principle, the weather forecasts for this Saturday are quite propitious, with a southerly component wind that will blow with sufficient intensity to allow the planned events to be held.
PROVISIONAL CLASSIFICATION (TOP 10) GESTILAR J80 AUTUMN LEAGUE
1. ALBOROTO · JUAN CARLOS AMENEIRO · MRCYB · 11 POINTS
2. BICA FRANCISCO "CHISCO" CATALAN MRCYB 13 POINTS
3. SOLVENTIS RIBADEO · MALALO BERMÚDEZ · MRCYB · 19 POINTS
4. I3D ATLANTIC · GUILLERMO BLANCO · RCN A CORUÑA · 24 POINTS
5. TIRED · FERNANDO YÁÑEZ · MRCYB · 26 POINTS
6. MONDO BERNARDO MACEDO MRCYB 33 POINTS
7. NAMASTE · LUIS DE MIRA · MRCYB · 38 POINTS
8. SPACO · JAVIER MARTÍNEZ VALENTE · MRCYB · 42 POINTS
9. WAIKIKI ANDRÉS GÓMEZ MRCYB 44 POINTS
10. PEZOAS NICOLÁS ÁNGEL ÁLVAREZ CM OF NETWORKS 45 POINTS