The winter one-design competition organized by the Monte Real Yacht Club celebrates this Saturday the third of the six scheduled days
Javier de la Gándara's Okofen is at the top of the classification followed by Alboroto and Marías who are second and third
· The tests for the 18 contenders for the title of winner will begin at three in the afternoon and the forecasts announce good wind for navigation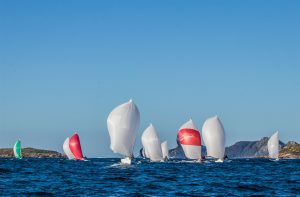 The Galician J80 return to Baiona this Saturday to play the third round of the J80 Winter League, organized by the Monte Real Club de Yates with the sponsorship of Baitra. It is the third day on the program (the second effective after the cancellation of the first due to lack of wind) and everything indicates that the classification will begin to get exciting.
In the three tests held so far, the favorites began to take up positions and the three tests scheduled for this Saturday will serve to further define the classification, creating greater distances between the crews at the top and bottom of the table or further adjusting the head positions.
In addition, if the wind allows the celebration of the entire program (everything points to yes, because the forecast announces north component winds of about 9 knots and peaks of up to 14) and the sixth round is reached, a discard will come into play. , a move that will allow teams to remove their worst result from the standings.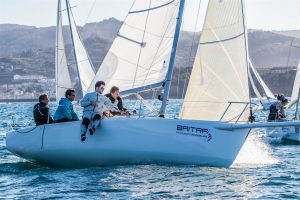 So far, the three sailboats that occupy the positions of honor are separated by just two points from each other. They are Javier de la Gándara's Okofen (4 points), Juan Carlos Ameneiro's Alboroto (6 points) and Manel Cunha's Marías (8 points). In fourth and fifth position, somewhat further apart, we find Alejandra Suárez's Cansino (15 points) and Santiago Estévez's Spaco (17 points).
The regatera day for the 18 contenders for the one-design winter title will begin at three in the afternoon in the waters of the Bay of Baiona.