· The Solventis Ribadeo crew led by Malalo Bermúdez de Castro was the best in the second phase of the Monte Real one-design league
· The sailboat won convincingly in the only test that could be disputed and managed to rise from fifth to third place in the classification with 19 points
· Juan Carlos Ameneiro's Alboroto remains in the lead with 11 points and Chisco Catalán's Bica follows closely with 13 points
· The day began with a minute of silence for the recent death of MRCYB members Gonzalo Romero and Chema Retolaza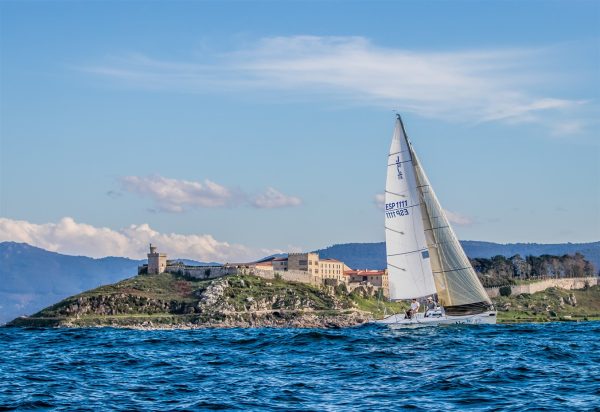 Solventis Ribadeo, led by Malalo Bermúdez de Castro, gave the surprise this Saturday in the Gestilar J80 Autumn League, winning convincingly in the only race played. The good work of the renowned skipper from A Coruña, who was supported by Alberto García in tactics, and Eduardo Mosquera and Lorena Freitas completing the crew; it earned the team to rise from fifth to third position, closing the gap with respect to the leader, from whom they are now separated by 8 points.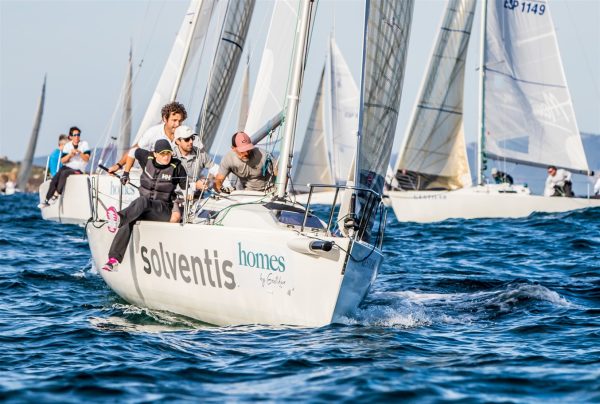 At the head of the one-design league remains the Alboroto of Juan Carlos Ameneiro, whose triplet of first places he achieved the previous day allowed him to compensate for the eighth place he signed this Saturday in Baiona, in a very weak stage for what It is usual for this team, champion of Spain in the J80 class.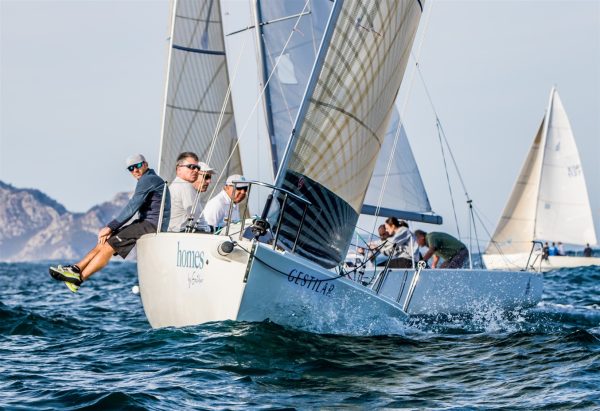 With 11 points in her portfolio, the Alboroto continues to be the leader followed, yes, very closely, by the Bica de Chisco Catalán, one of the boats that is showing the most solidity in these first tests of the competition. He has 13 points derived from some pretty good runs, 2-2-7-2.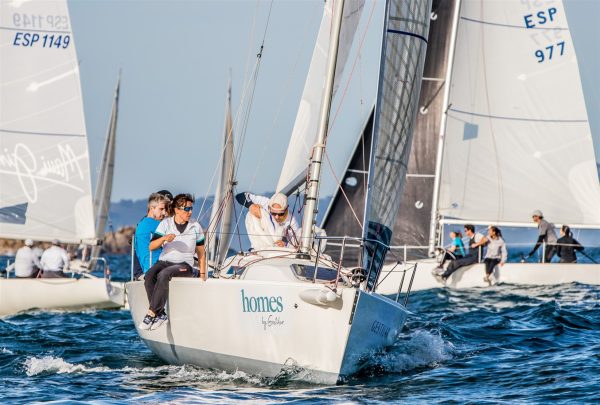 The rise of Solventis Ribadeo from fifth to third position, with 19 points, led to the fall of the following classifieds. Guillermo Blanco's I3D Atlántico, which was third, is now fourth with 24 points; and Cansino de Nano Yáñez, who was fourth, moves to fifth position with 26 points.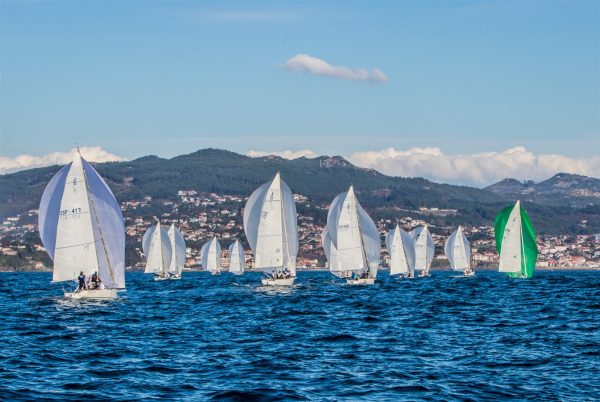 It is the Top 5 of a competition that this Saturday saw its second stage in the bay of Baiona with a shortened programme, since the wind, which did not take long to disappear, only allowed the holding of one of the three tests scheduled on the programme. The leg, a double loop windward leeward course, was run with an average southwest of about 8 knots. Before beginning, the fleet observed a minute of silence as a sign of tribute for the recent death of the MRCYB members, Gonzalo Romero and Chema Retolaza.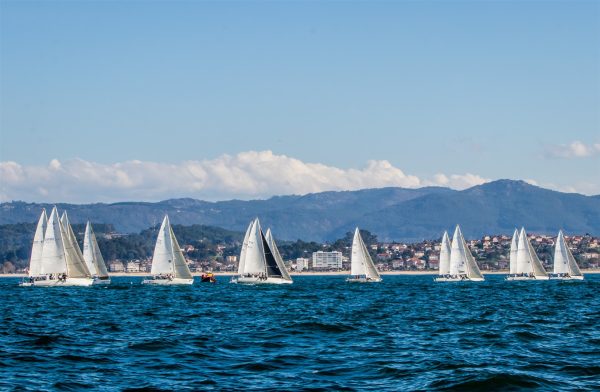 The Gestilar J80 Autumn League returns to the stage in 15 days, on November 26.
---
PROVISIONAL CLASSIFICATION (TOP 10) GESTILAR J80 AUTUMN LEAGUE
After the celebration of the second day and with three more pending to dispute
1. ALBOROTO · JUAN CARLOS AMENEIRO · MRCYB · 11 POINTS
2. BICA FRANCISCO "CHISCO" CATALAN MRCYB 13 POINTS
3. SOLVENTIS RIBADEO · MALALO BERMÚDEZ DE CASTRO · MRCYB · 19 POINTS
4. I3D ATLANTIC · GUILLERMO BLANCO · RCN A CORUÑA · 24 POINTS
5. TIRED · FERNANDO YÁÑEZ · MRCYB · 26 POINTS
6. MONDO BERNARDO MACEDO MRCYB 33 POINTS
7. NAMASTE · LUIS DE MIRA · MRCYB · 38 POINTS
8. SPACO · JAVIER MARTÍNEZ VALENTE · MRCYB · 42 POINTS
9. WAIKIKI ANDRÉS GÓMEZ MRCYB 44 POINTS
10. PEZOAS NICOLÁS ÁNGEL ÁLVAREZ CM OF NETWORKS 45 POINTS