The Monte Real Club de Yates autumn one-design championship celebrates its second day this Saturday in the bay of Baiona with Juan Carlos Ameneiro's Alboroto leading the table
· If the competition program is fulfilled and the three tests planned for this stage are held, the crews will be able to discard their worst result by further adjusting the classification
Weather forecasts announce good conditions for navigation with a southerly component wind of around 7 knots on average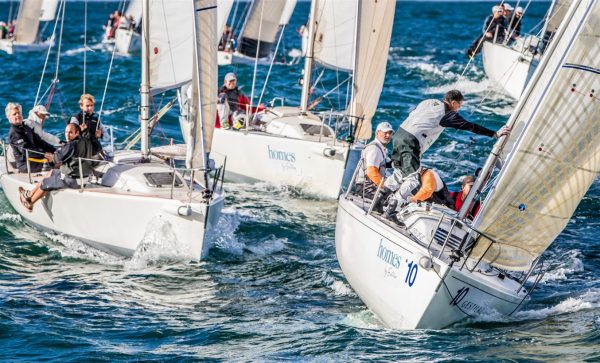 New assault of the Gestilar J80 Autumn League this Saturday in Baiona. The Monte Real Club de Yates autumn one-design championship celebrates its second day with Juan Carlos Ameneiro's Alboroto leading the table.
The current Spanish champion of the class is leading the competition with perfect partials of 1-1-1, after having won with a full victories in the three races held on the opening day.
For this second stage, the program has scheduled the dispute of another three regattas, and if the conditions allow its celebration, the more than twenty crews of the J80 group will have the opportunity to make their first discard.
This possibility of eliminating the worst result of the table will surely adjust the classification even more, and will force the fleet to try to avoid any error, no matter how small, in the following days. In a 5-stage circuit, with 15 tasks and only 2 discards, any failure can be very expensive for the teams.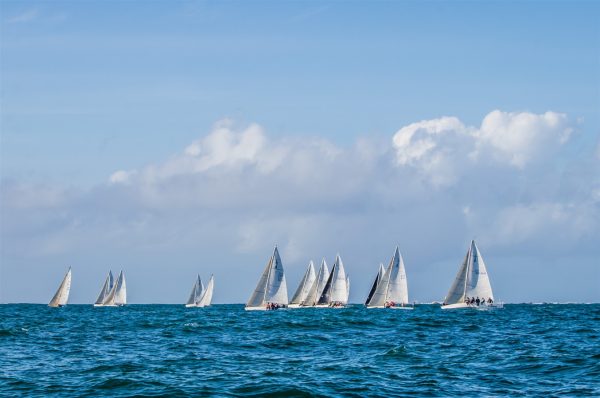 Waiting to see what will happen this Saturday, in which the weather announces good conditions for navigation (winds from the south with an average of 7 knots and peaks of up to 12), the three boats that are in the lead are the Alboroto de Juan Carlos Ameneiro (MRCYB), Bica de Chisco Catalán (MRCYB) and Guillermo Blanco's I3D Atlántico (RCN A CORUÑA).
Two other boats from the organizing club, Fernando Yáñez's Cansino and Andrés Álvarez's Solventis Ribadeo, will try to storm the provisional podium from fourth and fifth position.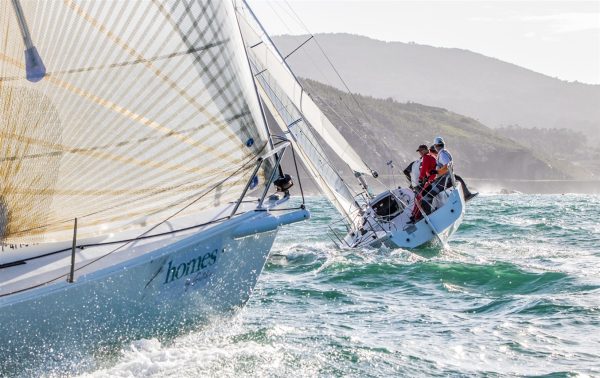 ---
PROVISIONAL CLASSIFICATION (TOP 10) GESTILAR J80 AUTUMN LEAGUE
After the celebration of the first day and with four more pending to dispute
1. ALBOROTO · JUAN CARLOS AMENEIRO · MRCYB
2. BICA FRANCISCO CATALAN MRCYB
3. I3D ATLANTIC · GUILLERMO BLANCO · RCN A CORUÑA
4. TIRED · FERNANDO YÁÑEZ · MRCYB
5. SOLVENTIS RIBADEO ANDRÉS ÁLVAREZ MRCYB
6. MONDO · BERNARDO MACEDO · MRCYB
7. WAIKIKI ANDRES GOMEZ MRCYB
8. NAMASTE · LUIS DE MIRA · MRCYB
9. FIBRACORUÑA · MIGUEL FERNÁNDEZ VASCO · RCN CORUÑA
10. SPACO SANTIAGO ESTÉVEZ MRCYB