· The sailboat skippered by José Luis Pérez remains in the lead with one last day left to finish the competition
· Its most direct rivals from second and third position are Fernando Yáñez's Cansino and Juan Luis Tuero's Luna Nueva
· The AXA J80 Autumn League will conclude next Saturday with the celebration of the last tests and the awards ceremony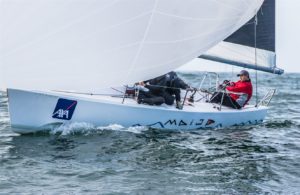 Maija caresses the victory of the AXA J80 Autumn League after consolidating the first position in the classification with one day to go before the end of the championship.
The sailboat, skippered by José Luis Pérez, signed a new victory this afternoon with a second and two third partials in the three contested races, managing to be, once again, the most regular of the entire J80 fleet.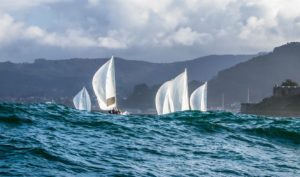 With 16 points in the provisional general classification, Maija is moving away from its rivals and is approaching the final victory, which will be decided in just one week.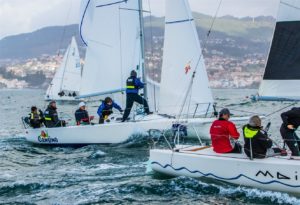 Their most direct rivals, from second and third in the provisional standings, are Fernando Yáñez's Cansino and Juan Luis Tuero's Luna Nueva, who will reach the final with 21 and 28 points respectively.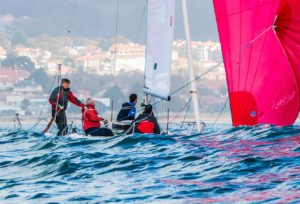 Although less regular than the Maija, the Yáñez and Tuero crews were once again among the best, each winning one of the disputed races.
They suffered, yes, notable drops in the score of certain tests and that lack of regularity, which today was the dominant trend in practically the entire fleet except in the case of Maija, is what keeps them away from the position of honor.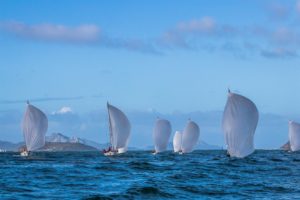 The AXA J80 Autumn League, organized by the Monte Real Club de Yates with the sponsorship of AXA Seguros, will conclude next Saturday, November 30, with the celebration of the last three races in the bay of Baiona.
It will be, without a doubt, an exciting day since if at least two races of the three planned are held, a new discard will come into play, which could leave surprises in the final classification.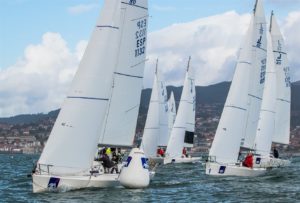 Once the dispute in the water is over, that same day the awards ceremony will also be held for the winners. As has become a tradition, the trophies will be delivered within the framework of a dinner attended by the participating crews, as well as members of the regatta committee, the organization and sponsors.
AXA J80 AUTUMN LEAGUE MONTE REAL YACHT CLUB
PROVISIONAL CLASSIFICATION (TOP 5) AFTER THE THIRD DAY
1) MAIJA JOSE LUIS PÉREZ VÁZQUEZ 16 POINTS
2) TIRED · FERNANDO YÁÑEZ · 21 POINTS
3) NEW MOON JUAN LUIS TUERO 28 POINTS
4) NAMASTE LUIS DE MIRA 32 POINTS
5) SPACO SANTIAGO ESTÉVEZ 33 POINTS