· The lack of wind prevented the classification of the Baitra J80 Winter League from the Monte Real Club de Yates from opening this Saturday in Baiona
· The one-design fleet will return to the water next February 5 in the second of the six days scheduled in the competition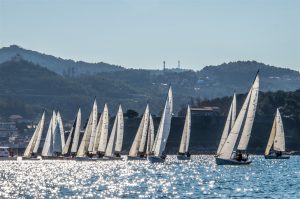 The lack of wind prevented the Galician J80 fleet from debuting this Saturday in the Baitra J80 Winter League, organized by the Monte Real Club de Yates with the sponsorship of Baitra Accesorios Navales.
Although the regatta committee managed to start the first of the three tests scheduled to open the competition, the sailboats were only able to complete one of the two laps that included the task.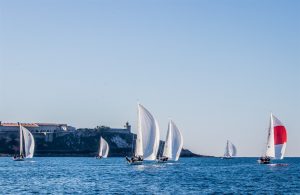 In the middle of the first lap the difficulties for the crews with roles and drops of wind in the offset area already began. Despite everything, most of the boats managed to go up to the next beacon area, but when they were about to start the second round, the situation became untenable and the committee decided to cancel the test.
The regatta was then put on standby waiting for the wind to enter with the direction and intensity necessary to resume the competition, but it was not possible and the fleet was forced to return to land without having been able to open markers.
The next appointment with the Baitra J80 Winter League is on February 5 with the second of the six days that will be in contention.