· After the suspension of the opening day due to lack of wind, the J80 fleet entered in the competition organized by the Monte Real Club de Yates seeks to debut this Saturday in Baiona
· The weather forecasts are quite good and if they do not suffer major changes for the start of the tests, they would allow the 17 sailboats in contention to inaugurate the classification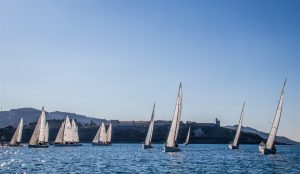 After the suspension of the opening day on January 22 due to lack of wind, the J80 fleet registered to participate in the Baitra J80 Winter League of the Monte Real Club de Yates will seek to debut this Saturday in Baiona.
The weather forecasts announce a northerly component wind with between 5 and 7 knots on average and peaks of up to 10; and, if they do not undergo major changes for the start of the tests, they would allow the 17 sailboats in contention to inaugurate the classification.
If everything goes according to plan, at three in the afternoon a regatta day will begin with three scheduled tests: three routes between buoys, of the windward-leeward type, with a double return.
In addition to competing in the heats, the crews will participate in informative briefings directed by the Olympic coach Carlos Llamas, who is in charge of preparing the Galician one-design fleet for the Spanish Championship and the World Championship of the class that will be held in Baiona on next September and in 2023.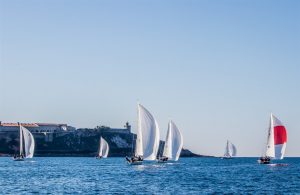 In this new edition of the Baitra J80 Winter League, the Okofen of Javier de la Gándara, winner of the winter league in 2021; Manel Marías's Marías, who won the Autumn League; the Rampage of Juan Carlos Ameneiro, who will lead this day by the former Spanish Champion of the Javier Aguado class; the Cansino by Alejandra Suárez, the Maija by Castor Alonso or the Spaco by Santiago Estévez, all from Monte Real; The Galera of the Real Club Náutico de A Coruña, the Due of the Real Club Náutico de Portosín, or the ¡Ay Carmela! by Juan Martínez Pazo, by Bouzas, among others.