· The boat, a Grand Soleil 37 of the Real Club de Regatas de Alicante, is armed by María José Vila and Pedro Bernal and led by Nacho Campos
The Tanit IV Medilevel was proclaimed in 2019 the ORC world champion in the Corinthian category and won the bronze in the absolute general classification
· The team, created in 2000, was made up of a group of friends who have been integrating their families into a highly successful amateur sports project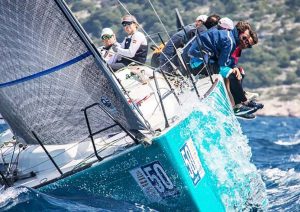 The Tanit IV Medilevel of the Real Club de Regatas de Alicante has been distinguished with the Terras Gauda National Sailing Award for the boat of the year after having been proclaimed, in 2019, ORC world champion in the Corinthian category.
In the competition held in Sibenik (Croatia) with 50 boats from 18 countries, the Grand Soleil 37, owned by María José Vila and Pedro Bernal and led by Nacho Campos, was the only Spanish representative and, in addition to winning the highest title in the Corinthian category, managed to hang the bronze in the absolute general classification.
On board the Tanit IV Medilevel, together with the owner and the skipper, Diego Campos, Toni Llopis, Miguel Moreno, Miguel Bernal, Jorge Baschwitz, Mariano Caballero, Kiko Jiménez, José Antonio Gisbert and Vijay Orts Guille sailed.
A team, created in the year 2000, made up of a group of friends who, over the years, have been able to integrate their own families and other friends into a 100% amateur sports project that has done nothing but chain success after success.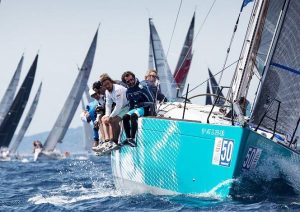 They have won numerous regional competitions in Valencia and have signed several victories in the prestigious Copa del Rey, achieving podiums both in the Corinthian category (in 2012, 2013, 2014, 2016 and 2018) and in the general (in 2018 they were second).
In 2019, after the results obtained in the ORC World Championship, with which they managed to get rid of the thorn of the second place achieved in the World Championship Barcelona 2015; and despite being a completely amateur team, the Higher Sports Council awarded all the members of the crew the qualification of High-Level Athletes.
On September 5, the Tanit IV Medilevel will receive in Baiona, at a gala organized by the Monte Real Yacht Club, coinciding with the celebration of the Prince of Asturias Trophy (September 4, 5 and 6), the Terras Gauda National Sailing Award to the ship of the year.