· It is the first time in the 28-year history of the prestigious awards that a photographer is distinguished in the communication section
· Mallorcan Nico Martínez is one of the most recognized sailing photographers in the world thanks to his extensive experience in major nautical competitions
· The Copa América, the TP52 and RC44 circuits, the Copa del Rey or the Trofeo Princesa Sofía are some of the events in which Martínez has left his visual mark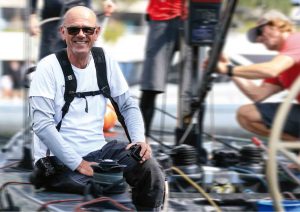 The Majorcan photographer Nico Martínez will be honored on September 5 in Baiona with the Mariano Aguado Communication Award at the Terras Gauda National Sailing Awards for his contribution to the dissemination and promotion of nautical sport through his photographs.
This is the first time in the 28-year history of the prestigious awards that this award has gone to a photographer, since until now it had only been received by journalists, the media, websites, blogs, agencies and production companies.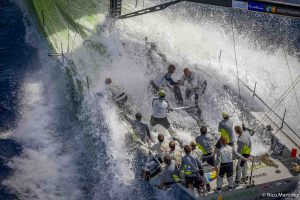 About to turn 63, Nico Martínez has spent more than half his life behind a goal. He started as a nautical photographer in 1985 collaborating with Nautic Press, a magazine that covered regattas in Palma de Mallorca.
Barely 5 years later, he would come into contact with Yate magazine, with which he traveled through Spain and France; and shortly after he became a photographer for Navegar magazine, beginning to work for events such as the Copa del Rey or the Princesa Sofía Trophy.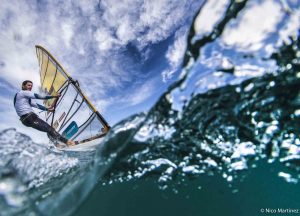 But it was in 1995 when he began to be really recognized as a nautical photographer thanks to his work for the America's Cup in San Diego as the official photographer of "Rioja España". Thus, Martínez made his great professional leap and regatta organizations and teams began to raffle him off to cover the high-level circuit in Spain.
In the year 2000 he repeated it again with the Copa América, this time in New Zealand, sending daily photos of "Bravo España" to the EFE agency; and in 2007 he did the same with the "Desafío Español" in the Copa América in Valencia.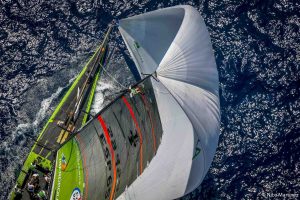 The international circuits of TP52 and RC44, the Barcelona World Race, the Copa del Rey, the Trofeo Princesa Sofía or classic sailing regattas are some of his numerous works recognized worldwide, many of them published in prestigious international magazines such as Yachting World , Seahorses or Yachts.
In 2016 he marked another milestone in his career by winning first prize at the Yacht Racing Forum Award.