· The Real Club Náutico de Vigo and the Monte Real Club de Yates shared the medal table for the Baitra Trophy held this weekend
· The young 13-year-old sailor from the Monte Real Club de Yates Yago Marquina won the final victory in the Optimist A class
· The Real Club Náutico de Vigo took the victories of the Optimist B and C classes at the hands of Roque Tourón-Figueroa and Paco Riveras
· Among the youngest in the School category who were able to go sailing today, the most outstanding was Martina Contreras del Monte Real
This Sunday ended in Baiona the last edition of the Baitra Trophy, one of the most outstanding dinghy sailing competitions in Galicia, organized by the Monte Real Club de Yates and Baitra Accesorios Navales to support grassroots sailing in the community.
After the opening day on Saturday, the second and final stage, held this Sunday, consisted of three new sleeves which, added to the three from yesterday, closed the championship with six scoring events.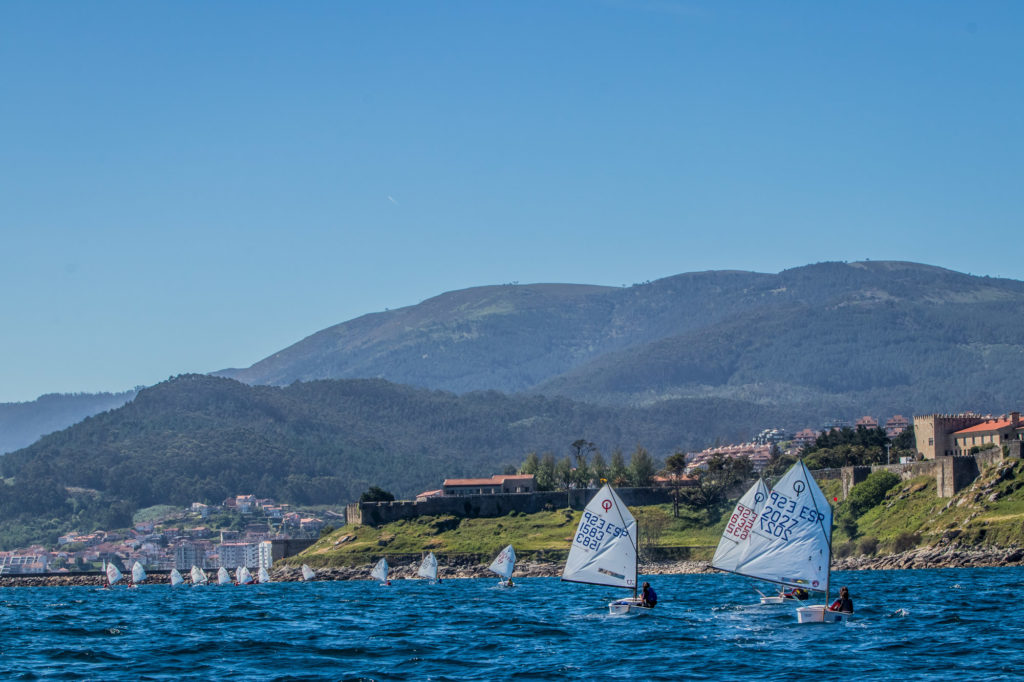 The 13-year-old sportsman, Yago Marquina, was the best in his category, Optimist A, in which he won over Rubén de Ramón, from the Carrumeiro Maritime Club, and Víctor Nicolás Gómez, from the Canido Maritime Club, who came second and third, respectively. .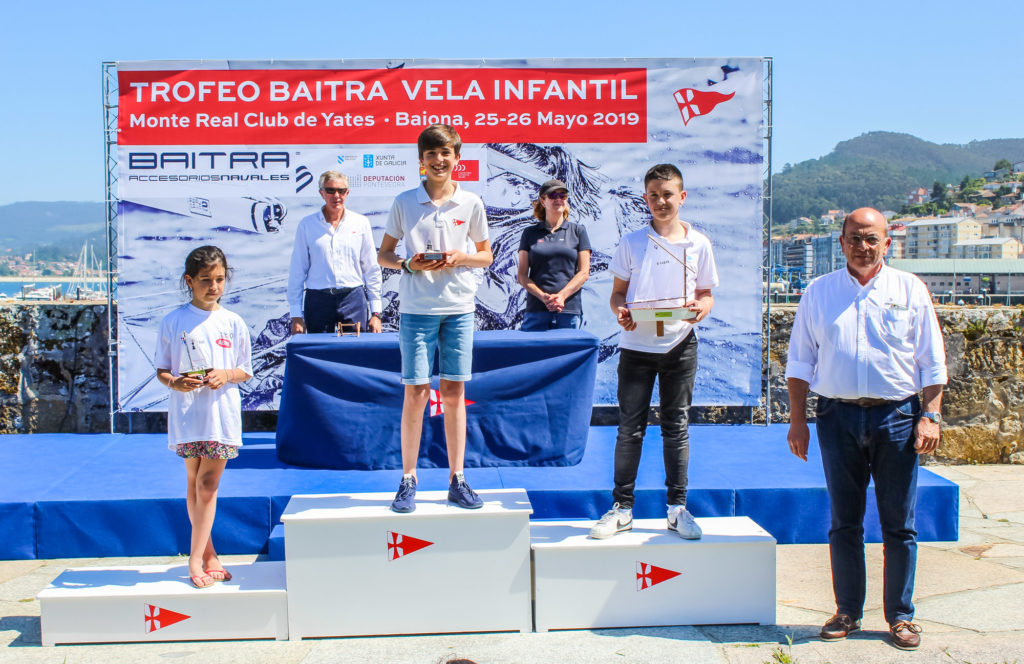 At the head of the classification of the Optimist B class was Roque Tourón-Figueroa, 11 years old, from the Real Club Náutico de Vigo. The silver and bronze medals in this category were awarded to Baiona by two athletes from the Monte Real Yacht Club, Pablo Marquina and Martín Montes.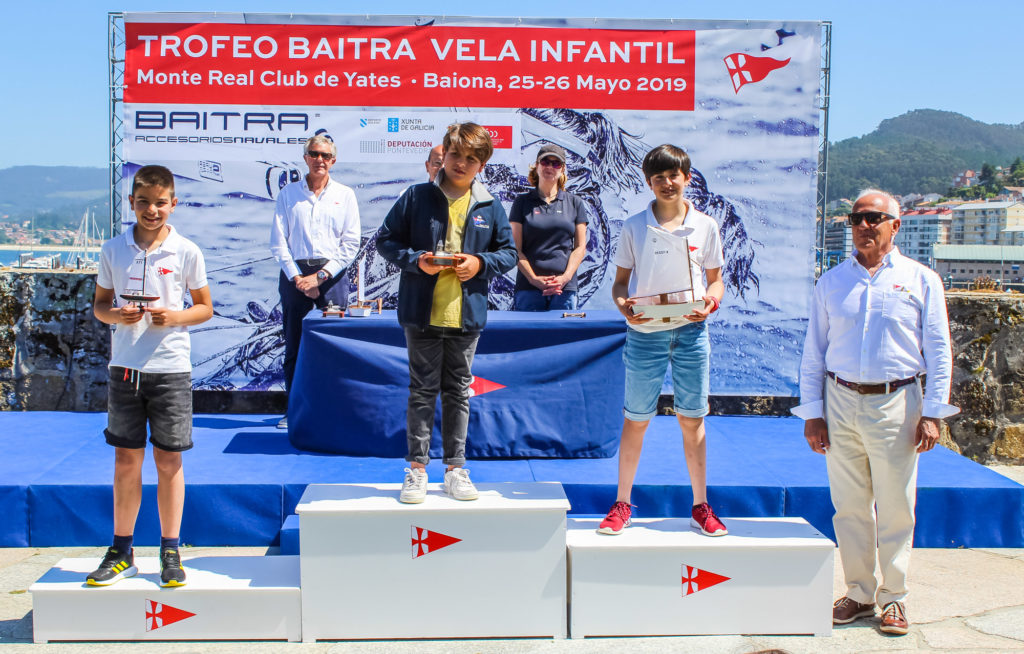 In the Optimist C class, the Real Club Náutico de Vigo took the first three places on the podium, which were occupied by Paco Riveras, with 8 points; Pedro Vecino, with 9; and Luis Wizner, with 14.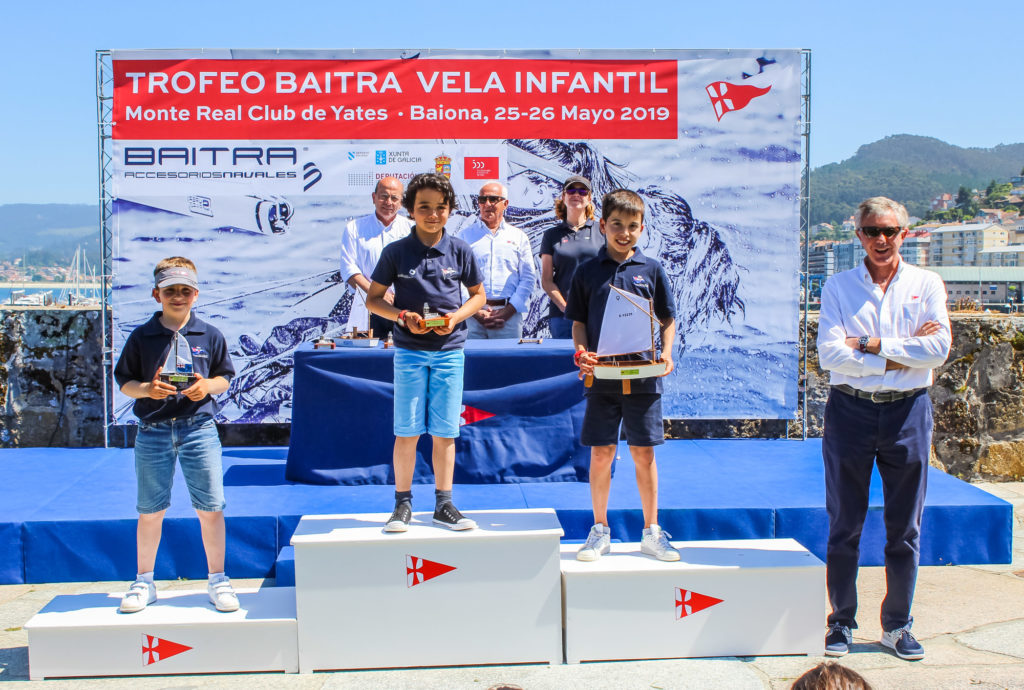 Classes A, B and C of Optimist were the most numerous in the trophy, but in this edition a group of students from the School category also went sailing, who could not compete on the first day due to the strong wind, but they did They did this Sunday. The most outstanding of the initiation fleet was Martina Contreras, from the Monte Real Club de Yates. Julia Brea, also from Monte Real; and Jacobo García, from the Club Marítimo de Canido, were second and third.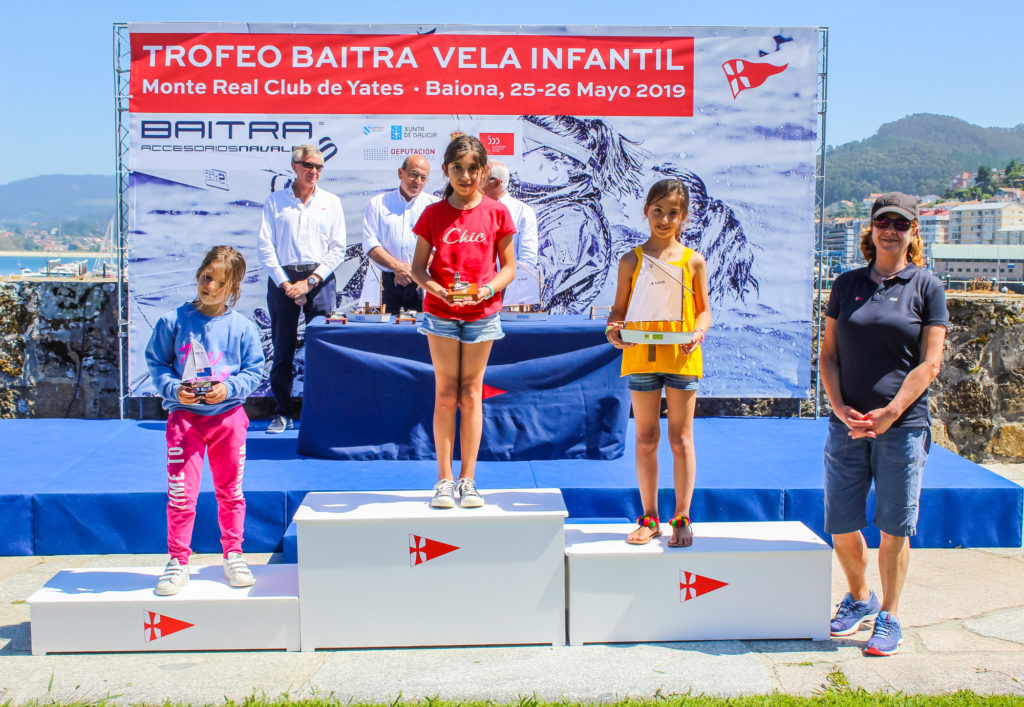 The Baitra Trophy has established itself over the years as one of the most important events in Galicia with light sailing, which each year brings together in Baiona students who are starting out in the world of sailing in the different sailing schools that exist in the community.
The award ceremony for the competition was held once the tests were completed at the Monte Real Club de Yates and was attended by the sponsor of the event, the manager of Baitra Accesorios Navales, Juan Carlos González; who was accompanied on stage by the president, commodore and vice commodore of the Baionese club.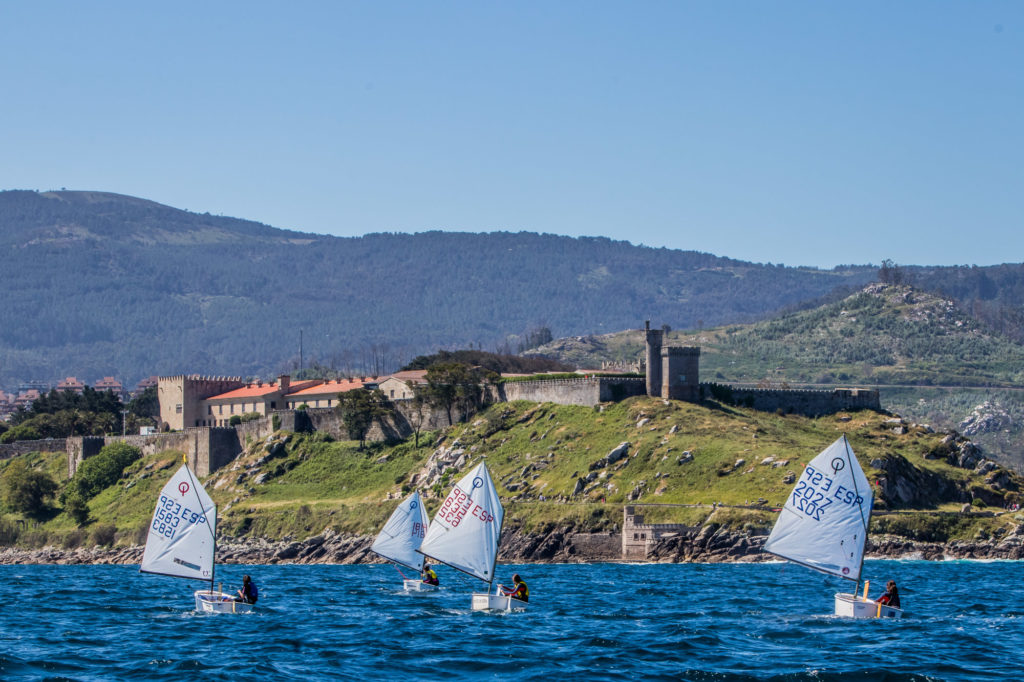 CHILDREN'S SAILING BAITRA TROPHY
Monte Real Yacht Club Baiona, May 25 and 26, 2019
OPTIMIST CLASS A
1. Yago Marquina Monte Real Yacht Club 20 points
2. Rubén de Ramón · Club Marítimo Carrumeiro · 31 points
3. Victor Nicolás Gómez Canido Maritime Club 75 points
OPTIMIST CLASS B
1. Roque Tourón-Figueroa · Royal Nautical Club of Vigo · 10 points
2. Pablo Marquina · Monte Real Yacht Club · 11 points
3. Martín Montes · Monte Real Yacht Club · 13 points
OPTIMIST CLASS C
1. Paco Riveras · Real Club Náutico de Vigo · 8 points
2. Pedro Vecino · Real Club Náutico de Vigo · 9 points
3. Luis Wizner · Real Club Náutico de Vigo · 14 points
CLASS SCHOOL
1. Martina Contreras · Monte Real Yacht Club · 3 points
2. Julia Brea Monte Real Yacht Club 8 points
3. Jacobo García Maritime Club of Canido 13 points