· The low intensity of the wind in the last days of the competition forced the regatta committee to suspend the first stage between Pornic and Baiona
· The sailboats arrived by motor at the Monte Real Club de Yates from where they will try to resume the test tomorrow, Tuesday, heading to La Rochelle
· Some thirty boats participate in the first edition of a test that was born from a change of course from the previous Pornic – Baiona – Pornic
The wind played a trick on the thirty sailboats participating in the Pornic-Baiona-La Rochelle Atlantic regatta and forced the suspension of the first stage, which was scheduled to end this Monday in Baiona with the award ceremony for the winners.
The barely 3-4 knots that were registered during the last day prevented the fleet from sailing and the crews had to turn on the engine to reach the Monte Real Club de Yates, co-organizer of the race and end point of the first stage of 455 miles nautical between Pornic and Baiona.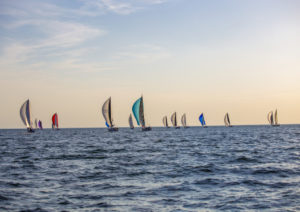 At the facilities of the Baiona club, the more than 30 participating crews take advantage of this Monday to rest and regain strength before trying to start, tomorrow, Tuesday, the second stage of the competition, which will take them, if the wind allows it, to the French town La Rochelle, where the end of the regatta will be held on the 13th.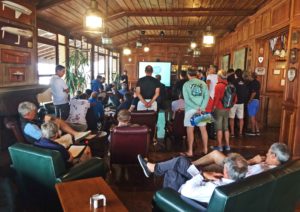 La Pornic – Baiona – La Rochelle was born from the previous Pornic-Baiona-Pornic, launched three years ago in 1997 after the twinning of both towns, which share numerous similarities in terms of their fishing, tourist and nautical sports activities. After turning 11 years old in 2016, the regatta changed its format and in 2019 it became the Pornic – Baiona – La Rochelle.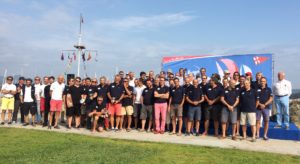 The test is organized by the municipality of Pornic with the collaboration of the municipalities of Baiona and La Rochelle, and the participation of the Monte Real Club de Yates, the Club Náutico do Pornic and the La Rochelle Yachtsmen's Association. The marinas of Pornic and La Rochelle also collaborate.