· The Galician J80 fleet will face each other again in Baiona after a lackluster first day in which only one test could be held
· Juan Carlos Ameneiro's Alboroto leads the classification followed by Castor Alonso's Maija and Marga Cameselle's Miudo
· The Portuguese Marías de Manel Cunha will try to get back on the provisional podium after having lost third position due to a penalty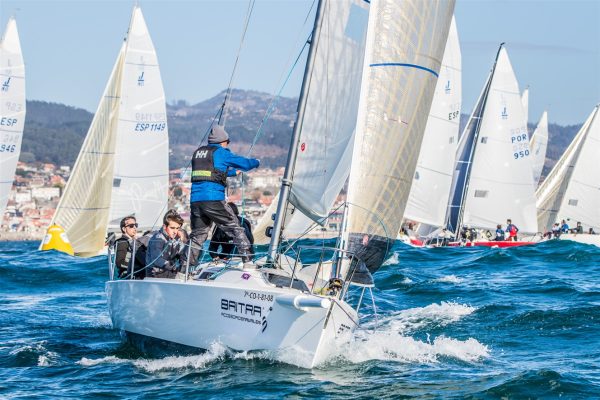 The Galician J80 fleet that is taking part in the Baitra Winter League returns to the water this Saturday for the second round of a competition in which 26 sailboats from different parts of the community and also from the north of Portugal participate.
After a first day tarnished by the wind, in which only one test could be held, the crews aspire to be able to complete several more tasks and begin to move a classification led by Juan Carlos Ameneiro's Alboroto, which this Friday will receive at the Gala de la Vela Gallega the award for Best J80 of the year after his victory in the 2022 Spanish Championship.
They are followed in the ranking by Maija de Castor Alonso, a regular in this type of league organized by the Monte Real Club de Yates, and Miudo headed by the board of directors of the Baionese club Marga Cameselle, which made its debut in the competition a fortnight ago with a very good performance.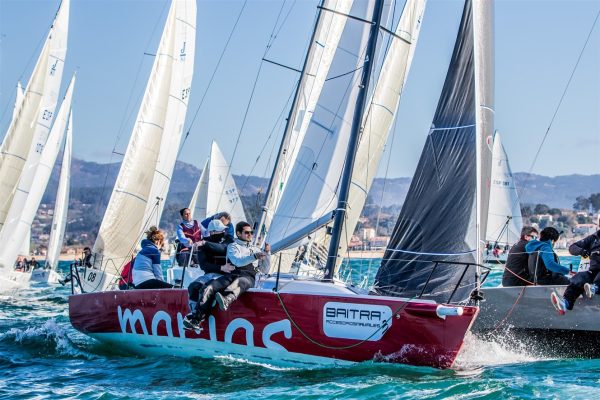 The Portuguese Marías, led by Manel Cunha, will try to get back on the provisional podium after having fallen from third to fifth position due to a penalty, for not showing up for the weigh-in control that the committee carried out once the first test was over.
For their part, the members of the committee aspire to be able to put into play the trapezoid-shaped routes that they failed to design on the opening day, in which the wind was not strong enough for this type of route.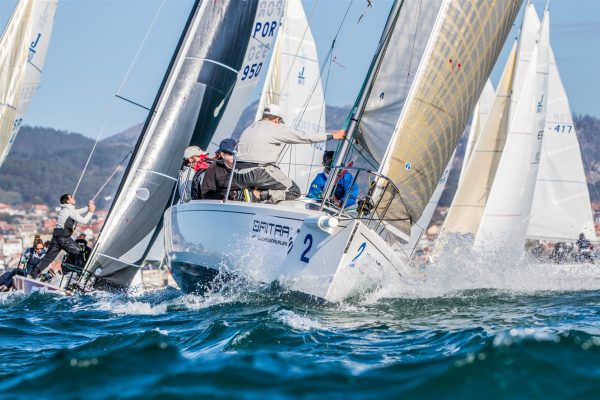 For this second round, which will begin at two in the afternoon in the Vigo estuary, the weather forecasts announce a lot of clouds, some rain and neither the direction nor the intensity with which the wind will blow has yet to be clearly defined.
---
BAITRA J80 WINTER LEAGUE 2023
TOP10 classification after 1 day (1 test)
1. RIOT · JUAN CARLOS AMENEIRO · MRCYB · 1 POINT
2. MAIJA CASTOR ALONSO MRCYB 2 POINTS
3. MIUDO MARGA CAMESELLE MRCYB 3 POINTS
4. WAIKIKI ANDRÉS GÓMEZ MRCYB 4 POINTS
5. MARÍAS · MANEL CUNHA · MRCYB · 5 POINTS
6. SOLVENTIS · MALALO BERMÚDEZ · MRCYB · 6 POINTS
7. TIRED ALEJANDRA SUÁREZ MRCYB 7 POINTS
8. SPACO · SANTIAGO ESTÉVEZ · MRCYB · 8 POINTS
9. PICACHO · MIGUEL VIEJO · MRCYB · 9 POINTS
10. FIBER A CORUÑA · MIGUEL FERNÁNDEZ VASCO · RCN A CORUÑA · 10 POINTS