· The classic Bribón Movistar skippered by Olympian Jane Abascal took the lead in the 6-meter classic category after signing two victories on the first day of competition held this Saturday in the Bay of Baiona
· In the Open category of modern boats, the Finnish boat Evelina won, led by Henrik Andersin, who has been training for months with the Spanish fleet for the European Championship to be held next September in France
· Pedro Campos premiered the new Bribón Movistar in competition with very good feelings about the structural changes made to the boat and managed to be the fastest boat in its category to complete the tests
· The Regatta of the 525th Anniversary of the Arrival of the Caravel Pinta organized by the Monte Real Club de Yates and the Baiona City Council ends tomorrow, Sunday in Baiona with the last two races of the competition and the award ceremony
The Rascal Movistar Classic of the Real Club Náutico de Sanxenxo, skippered by the Olympic sailor Jane Abascal, was placed this Saturday as the leader of the Regatta for the 525th Anniversary of the Arrival of the Carabela Pinta, organized by the Monte Real Club de Yates and the Baiona City Council to commemorate the event.
The boat built by José Cusí, who last year was proclaimed world champion in the 6-meter class with King Juan Carlos as skipper, managed to lead the classification after signing two victories in the two races held in the Bay of Baiona .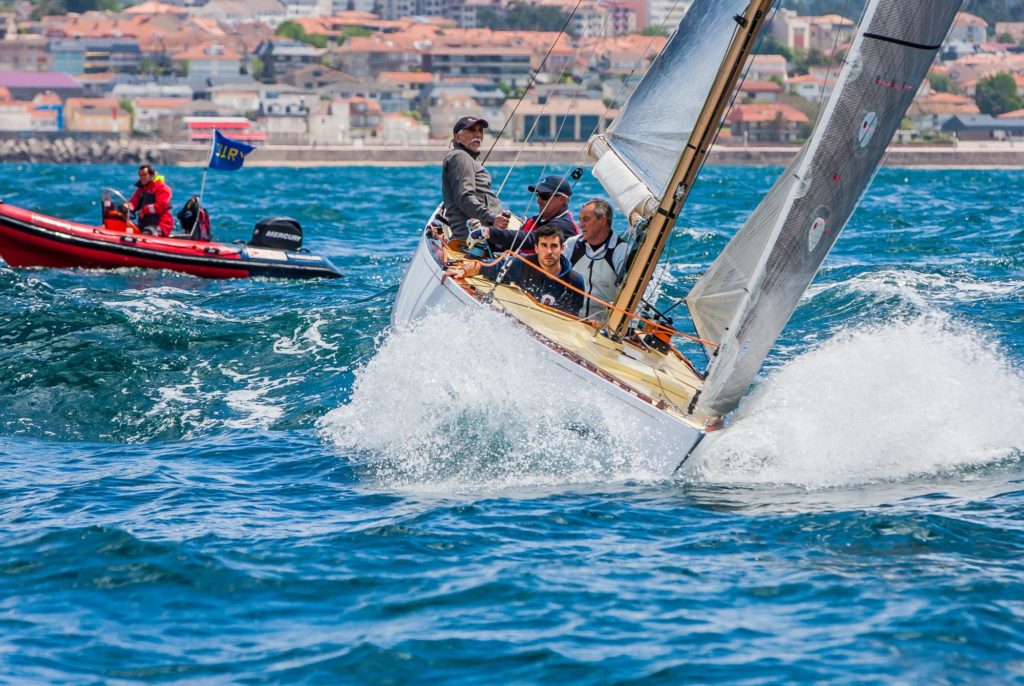 It also did so with a certain margin over its most direct rival, Violeta Álvarez's Mena , of the Royal Yacht Squadron, who has the provisional silver pending what happens on the final day tomorrow, Sunday.
The following positions were alternated, in the different races, by Aida skippered by Paloma Botas and Javier de la Gándara at the tiller, who came in fourth in the first test and third in the second; and the Alibaba II of the Royal Thames Yacht Club, led by Miguel Lago, who opened the competition with third place and finally fell to fourth.
In the category of the Open, the most modern boats in the fleet, the victory of the day went to the Finnish Evelina , owned by Henrik Andersin. It is the first foreign boat that joined the Spanish 6-meter fleet to prepare for the European next September in France, and it seems that it has taken the navigation measures very well in the Rías Baixas.
In the regatta he managed to beat the Bribón Movistar of the Real Club Náutico de Sanxenxo, which Pedro Campos tested this Saturday for the first time in competition after the modifications made to the boat. Structural changes that, according to Campos, have allowed them to already see results in the water.
"The sensations -says the historical pattern- they are very positive. Today, for example, although we couldn't win due to a mess with an off-line, measuring times we have seen that we have been the fastest, and above all, we have rolled the boat, which was our priority. Tomorrow – assures Campos- we will go out with different sails and we will readjust all the details that we have been detecting this afternoon in the tests" .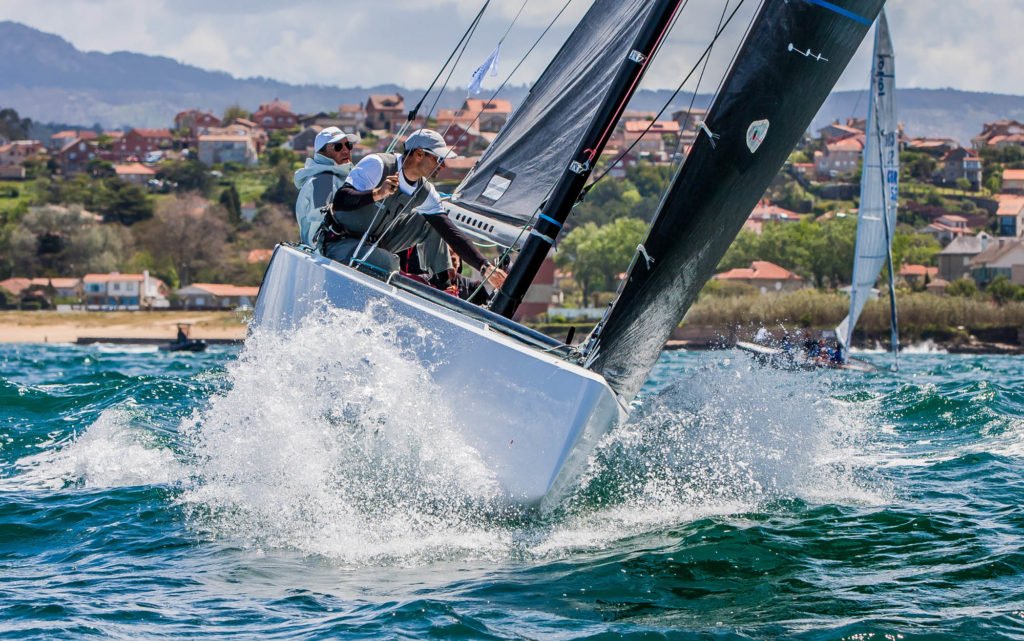 The provisional podium of the Open class is completed by the May Be XIV of the Real Club de Regatas de Cartagena, skippered by Eugenio Galdon.
The competition ends tomorrow, Sunday, with the last two tests, starting at half past twelve, and the awards ceremony for the winners, at five in the afternoon at the Monte Real Club de Yates facilities.
REGATTA 525 ANNIVERSARY OF THE ARRIVAL OF THE CARABELA PINTA
GENERAL CLASSIFICATION AFTER THE FIRST DAY (05/12/18)
CLASS 6 METERS OPEN
EVELINA HENRIK ANDERSIN NJK
MOVISTAR RASCAL PEDRO CAMPOS RCN SANXENXO
MAY BE XIV · EUGENIO GALDÓN · RCR CARTAGENA
CLASS 6 CLASSIC METERS
CLASSIC MOVISTAR RASCAL · JANE ABASCAL · RCN SANXENXO
MENA VIOLETA ÁLVAREZ ROYAL YACHT SQUADRON
AIDA PALOMA BOOTS RCNC – CM LA PENELA