· The nautical outreach program of the production company TacTic Audiovisual will receive the Mariano Aguado Communication Award this year at the National Sailing Awards gala to be held in Baiona on September 3
· Since its creation at the end of 2018, 126 24-minute programs have been broadcast that have been seen on different television channels such as the Nautical Channel and video portals such as YouTube
· Combining dissemination of competitions, news and events with interviews and entertainment is the main objective of a space in which sailing and power boating are protagonists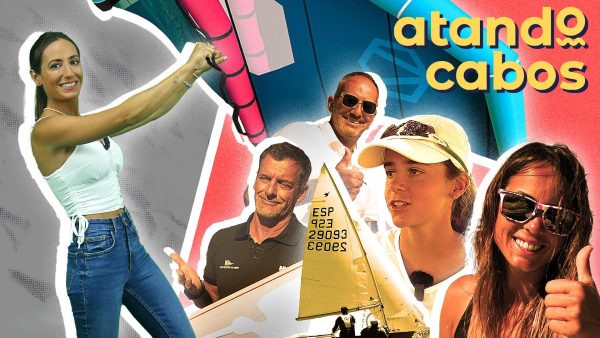 The program Atando Cabos from the production company TacTic Audiovisual has been recognized this year with the Mariano Aguado Communication Award, an award that will be presented on September 3 in Baiona as part of the National Sailing Awards gala.
Since its creation at the end of 2018, this audiovisual production has already gone through four seasons, in which 126 24-minute programs have been broadcast. A content that has been seen on different television channels such as the Nautical Channel, video portals such as YouTube, and specialized websites and blogs.
Combining the dissemination of competitions, news and events with interviews and entertainment is the main objective of a television format divided into four sections. While "A todo trapo" focuses on current events in regattas, in "As de guided" the protagonists are the interviews with current personalities. The main sectoral novelties are included in the space "To the four winds" and "La mar de a gusto" is dedicated to the nautical lifestyle, sustainability, tourism and gastronomy.
Conceived and directed by Vicente Robles and co-directed and presented by Nerea Ruiz; Also part of the Tying Cabos team are Javier Gallen and Manuel Llario (editors), Marian Hinojosa (writing and production), José Pablo Sánchez Luna, Jesús Prats and José Javier Jiménez (cameras) and Carlos Berdonce, Ygor Buesta, Lucas Mahillo, Santiago Pereira and Agustín Ramos (business support).