Baiona will once again be the scene, in 2018, of a new edition of the Solidarity Vertiathlon , an event organized by the Monte Real Yacht Club, the Baiona council and FEGATRI with the aim of raising funds to promote adapted sailing in Galicia through the MRCYB Adapted Sailing School.
What will be the fourth edition of the test will be held on September 15, and will be sponsored by Verti Seguros for another year.
Do not wait more!
REGISTER HERE TO PARTICIPATE IN THIS CHARITY TEST!
Event: IV SOLIDARITY VERTIATHLON OF BAIONA

When:

Saturday, September 15, 2018 at 4:00 p.m.
Organizers: Monte Real Yacht Club, Baiona City Council and FEGATRI
Sponsor: VERTI SEGUROS

Place:

Bayonne

Population:

Baiona

Province:

Pontevedra
Description: The competition will be played through the streets and waters of the fishing village of Baiona and will have the characteristics of a sprint triathlon: A 750-meter swim in the bay of Baiona, a 20-kilometre bike ride through the streets of Baiona and a 5-kilometre run on the Monte Boi peninsula , surrounding the historic Parador Nacional.
More information on the page of the FEGATRI (Galician Federation of Triathlon)
Registration on the ROCKTHESPORT page
Check the regulation HERE
Registration fees: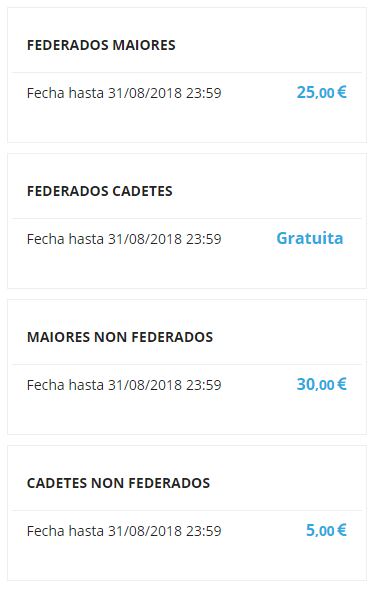 Previous editions: