· The storm called "Hugo" that will begin to be noticed in Galicia from this afternoon forced the postponement of the last day of tests of the Infinitus Trophy
· This new explosive cyclogenesis will cause a storm of wind in much of the peninsula, bad state of the sea and widespread rains
· The final tests of the championship will be held on Saturday, April 14, along with the award ceremony for the winners and a fellowship dinner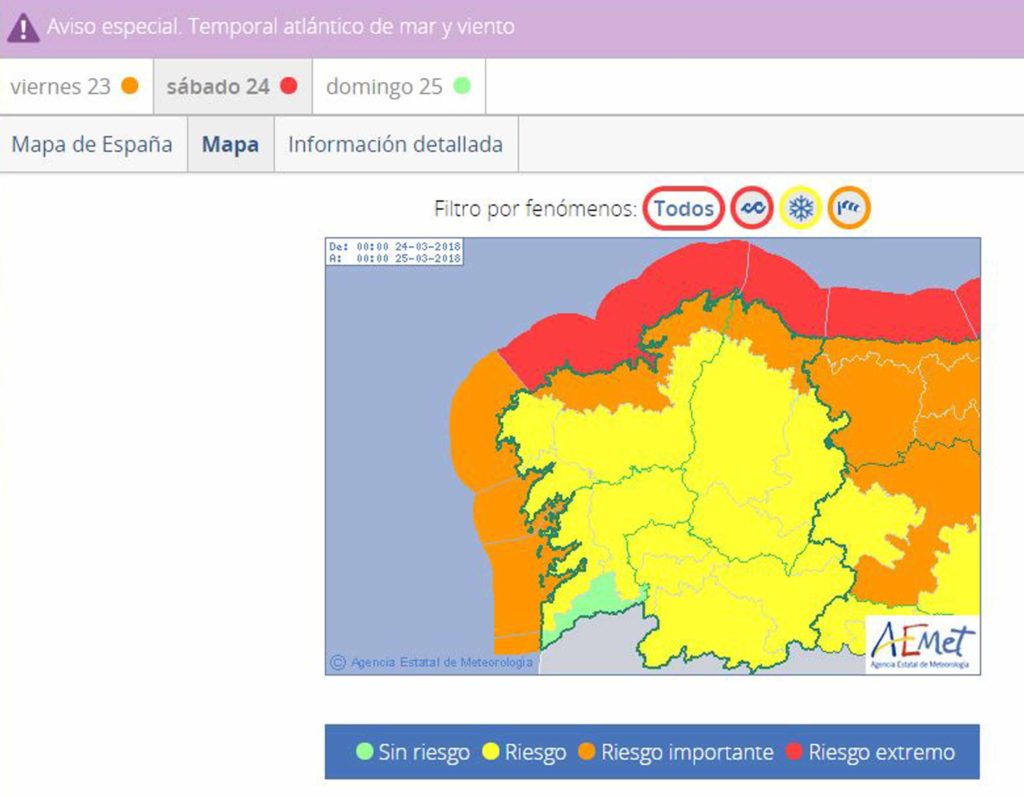 The "Hugo" storm, which will begin to be felt in Galicia from this afternoon, has forced the last day of testing the Infinitus Rent Trophy, which was to be held tomorrow afternoon in the Bay of Baiona, to be postponed.
This new explosive cyclogenesis, which can already be seen clearly in satellite images, will cause a storm of wind in much of the peninsula, bad conditions in the sea and widespread rains, although not very intense.
Given this situation and the alerts issued by Meteogalicia, and after agreeing with the regatta committee, the Monte Real Club de Yates, organizer of the J80 championship, has decided to postpone the day and celebrate it on April 14. It will be then that the winner of the one-design winter league that the Baionese club has been celebrating since the beginning of the year will be decided.
Waiting for what happens in the last three tests, the classification is today very tight in the places of honor, which predicts an exciting final. The Portuguese crew of the Miudo, skippered by Afonso Leite; and the Okofen of Javier de la Gándara from Vigo, are in the lead tied on 13 points. Behind them, with 18 points, is Miguel Lago's Virazón.
In addition to the last rounds of the competition, the awards ceremony for the winners will be held on April 14, at a fellowship dinner at the Monte Real Yacht Club.