· The Monte Real Club de Yates puts into play this weekend in the waters of the Bay of Baionesa the fourth and fifth days of the Baitra J80 Winter League that enters its final stretch
· Juan Carlos Ameneiro's Alboroto remains at the top of the standings with 9 points followed closely by Malalo Bermúdez de Castro's Solventis, Miguel Fernández Vasco's Fibra Coruña and Manel Cunha's Marías
· On Saturday the tests will start at three in the afternoon and the Sunday session will be a little more early with the first start horn scheduled for eleven in the morning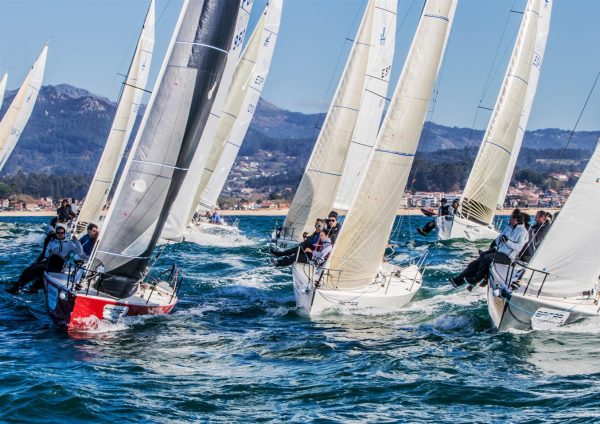 The J80 fleet that has been taking part in the Baitra J80 Winter League in Baiona since last February has a double date this weekend in the waters of the bay with the celebration of the fourth and fifth days of the championship.
They are the penultimate and penultimate phases of a competition that this year, in which the class World Cup is held in the fishing village of Val Miñor, has acquired a special emotion, with great competitiveness among the crews.
With three stages held and another three pending, the League crosses the equator this weekend with six events on the programme, three per day, on Saturday from three in the afternoon and on Sunday from eleven in the morning.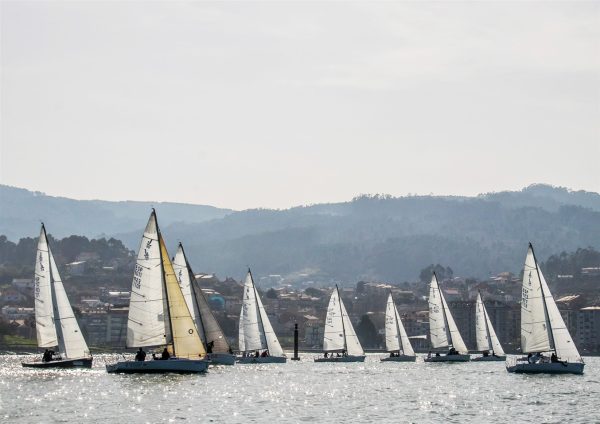 There will be six new opportunities for the teams to give a new movement to a classification that is led by the current Spanish J80 champion, Juan Carlos Ameneiro's Alboroto, with 9 points.
In second, third and fourth position, in a handkerchief, barely one point apart, are Solventis led by Malalo Bermúdez de Castro (14 points), Fibra Coruña led by Miguel Fernández Vasco (15 points) and Marías led by Portuguese Manel Cunha. (16 points).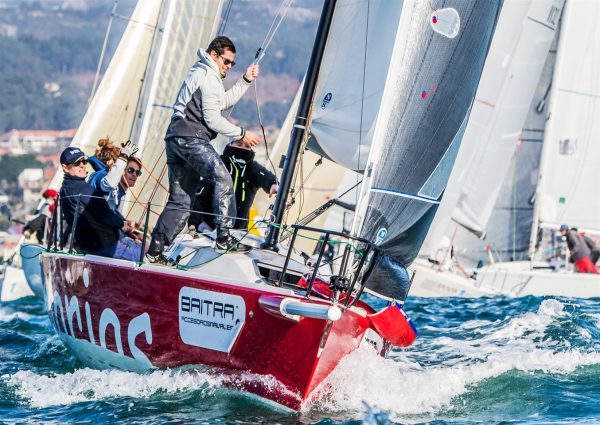 With just four races held in the three previous days, in which the wind made navigation difficult for the sailboats, there are still nine more races ahead with which to try to turn the classification around.
As of the sixth round, which is expected to take place this weekend, the teams will be able to discard their worst result, something that will almost certainly redefine the scoring table.
For this Saturday the weather forecast announces a very good wind, from the south, above 15 knots and with gusts that could reach up to 30 knots. On Sunday, despite the fact that less intensity is expected, the reports indicate that the wind will not drop below six knots.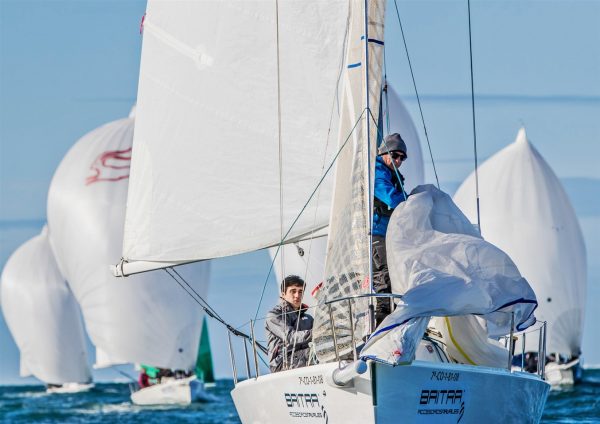 ---
BAITRA J80 WINTER LEAGUE 2023
TOP10 classification after 3 days (4 tests)
1. RIOT · JUAN CARLOS AMENEIRO · MRCYB · 9 POINTS
2. SOLVENTIS · MALALO BERMÚDEZ DE CASTRO · MRCYB · 14 POINTS
3. FIBER A CORUÑA · MIGUEL FERNÁNDEZ VASCO · RCN A CORUÑA · 15 POINTS
4. MARÍAS · MANEL CUNHA · MRCYB · 16 POINTS
5. WAIKIKI ANDRÉS GÓMEZ MRCYB 22 POINTS
6. MIUDO MARGA CAMESELLE MRCYB 24 POINTS
7. MAIJA CASTOR ALONSO MRCYB 28 POINTS
8. 4 JACKS JOAQUIM MOREIRA CV ATLÁNTICO 30 POINTS
9. SPACO · SANTIAGO ESTÉVEZ · MRCYB · 40 POINTS
10. ATLANTICO 3D PRINTING LUIS SAENZ RCN A CORUÑA 46 POINTS