· The 121 sailors who were going to dispute the opening day of the competition in Baiona this Saturday returned to land without being able to open the scoreboard
· The regatta committee hoped to complete at least one test until the end, but all efforts were unsuccessful
· The Galician Optimist Championship – Baitra Trophy organized by the Monte Real Club de Yates continues tomorrow, Sunday, starting at eleven in the morning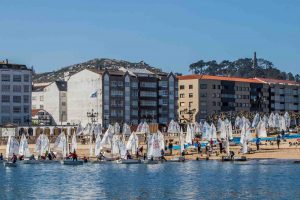 The 121 Optimist sailors who were going to compete this Saturday in the opening day of the Optimist Galician Championship – Baitra Trophy had to return to land without being able to open the competition scoreboard.
Very complicated weather conditions for navigation, with very little wind, and even zero at times, left the first stage of the championship blank, which is held until next Monday in Baiona under the organization of the Monte Real Club de Yates and with the sponsorship of Baitra Naval Accessories.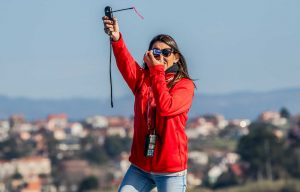 The regatta committee, with Jano Martín at the helm, held out hopes of being able to complete at least one of the three initially planned races until the end, but all efforts were unsuccessful.
They tried to give several exits. One ended in a general call, another had to be postponed in the middle of the procedure to reposition the field and a third, the last one, was canceled in the middle of the first beat.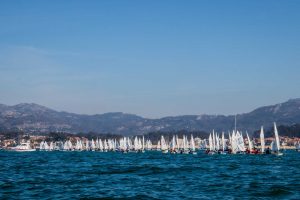 Thus, the 121 sailors of the Club Grupo Bazán, the Club Marítimo de Canido, the Club Marítimo Oza O Puntal, the Club Náutico Deportivo de Riveira, the Real Club Náutico de A Coruña, the Real Club Náutico de Sanxenxo, the Real Club Náutico de Vigo, the Real Club Náutico de Rodeira and the Monte Real Club de Yates will have to wait until tomorrow, Sunday, to start setting up the championship classification.
It will be, yes, if the weather behaves, since the forecasts also announce a complicated day, very similar to today, with a wind that will rarely exceed 6 knots. The intention is to start the tests at 11 in the morning and try to complete at least the three races necessary for the championship to be valid.
Once the halfway point of Sunday's day has been crossed, the competition will only have the final stage on Monday, in which the award ceremony for the winners will also be held.