On board the Okofen and haggling with his usual crew, the historic sailor from Vigo showed why in a few days he will receive the award from the Royal Galician Sailing Federation for the best J80 in Galicia
· De la Gándara sentenced the fourth day of the J80 Winter League of the Monte Real Club de Yates with two very comfortable victories in the two races held this afternoon in the Bay of Baiona
Its climb to first place in the championship dropped Cansino owned by Commodore del Monte Real Fernándo Yáñez to second place and left Namasté by Luis de Mira in third place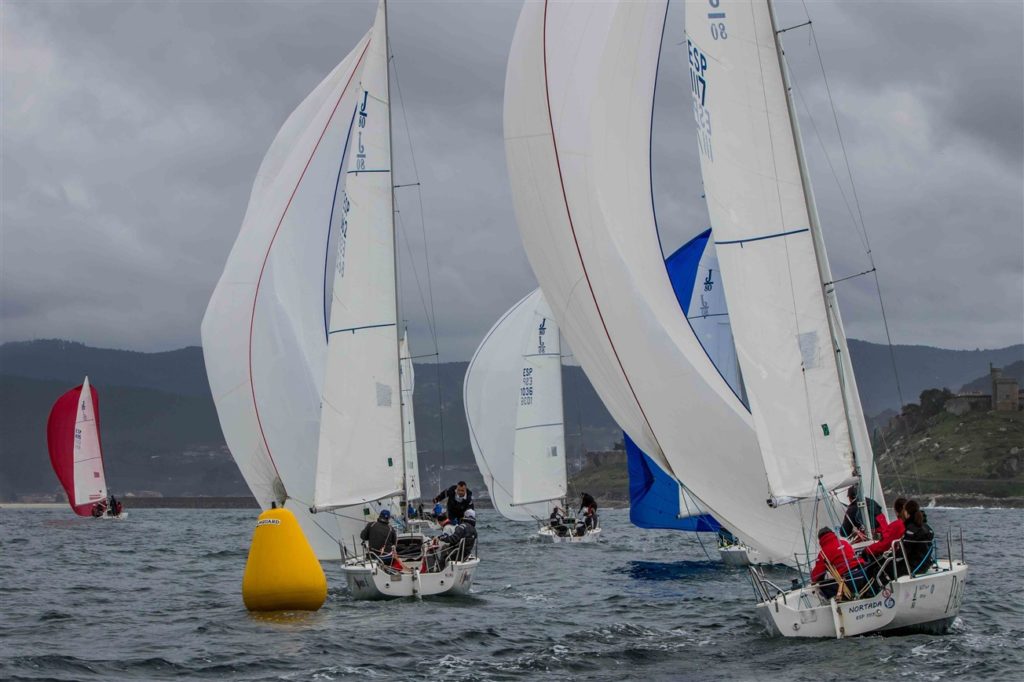 A relentless Javier de la Gándara led Okofen this afternoon to the top of the J80 Winter League classification, which the Monte Real Club de Yates has been organizing since the beginning of the year in the bay of Baiona.
On this fourth day, with only two stages remaining in the championship, Gándara and his team managed to climb from third position to first. They did it convincingly, leading the fleet from start to finish, and taking a significant margin from their rivals when they crossed the finish line.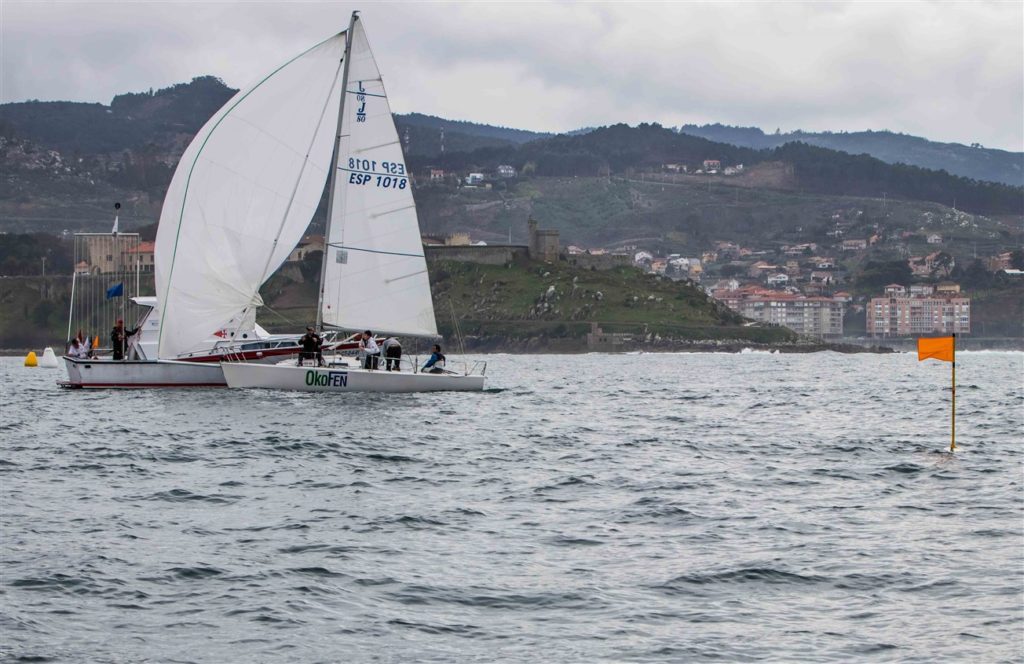 They comfortably sentenced the two tests that were held with a fairly light wind, which blew from the west with an average of between 5 and 6 knots. Despite the fact that the forecasts announced that the wind would disappear by mid-afternoon, the regatta committee, chaired by Fernando Giraldo, was encouraged to start a third race that finally had to be canceled halfway through because the wind dropped completely.
With the rise of Okofen to the first position, the Cansino of the Commodore of Monte Real, Fernando Yáñez, who was leading, is now second, tied on 13 points with the Namasté of Luis de Mira. Both, and despite being somewhat removed from Okofen 's 7 points, are the two crews with the best chance of remaining on the final podium.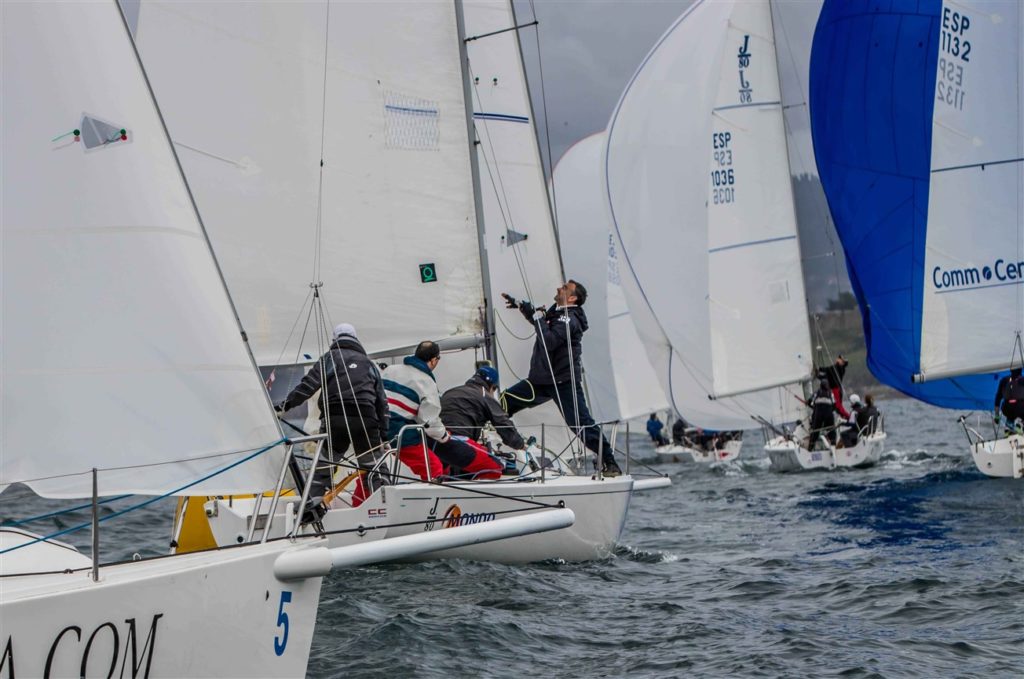 At a greater distance are, with 18 points, the Miudo led by Carlos Hernández; the Bernardo Macedo's Mondo with 20 points; Luna Nueva by Juan Luis Tuero with 21; and the Pazo de Cea de María Campos with 22. They close the classification on Cormorant II by Yago G. Robatto; and two boats that could not compete today: the Virazón of Miguel Lago and the Cunichan by Javier Martinez Valente.
The next day of competition will be held on March 23 and there will only be one more stage left, on April 6, to decide the winner of the J80 Winter League.
VARIOUS RECOGNITIONS TO JAVIER DE LA GANDARA
Before resuming the J80 Winter League on the 23rd, Javier de la Gándara will collect, next week in A Coruña, two of the distinctions that will be awarded at the Galician Sailing Gala, organized by the Royal Galician Sailing Federation.
One of the awards recognizes him and his Okofen team, made up of Jaime de la Gándara, Diego Fernández and Hugo Ferreiro; as the Best J80 Crew in Galicia in 2018. It was a year in which they achieved, among other victories, the bronze medal at the Spanish Championship held in Baiona.
De la Gándara will also collect at the Gala de la Vela Gallega the special distinction granted to the "Galicia 93 Pescanova" project, led by the sailor from Vigo. This year marks the twenty-fifth anniversary since his return to Vigo after achieving a podium finish in the Whitbread Round The World 93-94.
J80 WINTER LEAGUE MRCYB
TOP 5 OF THE CLASSIFICATION AFTER THE FOURTH DAY
1. OKOFEN · JAVIER DE LA GANDARA · 7 Points
2. TIRED · FERNANDO YÁNEZ · 13 Points
3. NAMASTE · LUIS DE MIRA · 13 Points
4. MIUDO · CARLOS HERNÁNDEZ · 18 Points
5. MONDO · BERNARDO MACEDO · 20 Points