· After winning silver at the Olympic Sailing World Championship held this August in Denmark, the 470 women's tandem will receive the Terras Gauda National Sailing Award for the Olympic Team of the Year in Baiona
The Catalan Silvia Mas (Club Nautic S'Arenal) and the Canarian Patricia Cantero (Real Club Náutico de Gran Canaria) have been chaining national and international successes for several seasons and their goal is now at the Tokyo 2020 Olympics
· The gala of the Terras Gauda National Sailing Awards will take place on September 1 at the Monte Real Club de Yates de Baiona, coinciding with the celebration of the thirty-third edition of the Prince of Asturias Trophy
The Catalan Silvia Mas, 21, and the Gran Canarian Patricia Cantero, 28, will collect the Terras Gauda National Sailing Award for the Olympic Team of the Year on September 1 at the Monte Real Club de Yates (Baiona).
The jury that awards the awards wanted to recognize the 470 female tandem for its spectacular sporting career throughout this year, a journey that sealed with silver at the Olympic Sailing World Championship held this August in Aarhus (Denmark). ), with which they managed to qualify Spain for the 2020 Tokyo Olympics.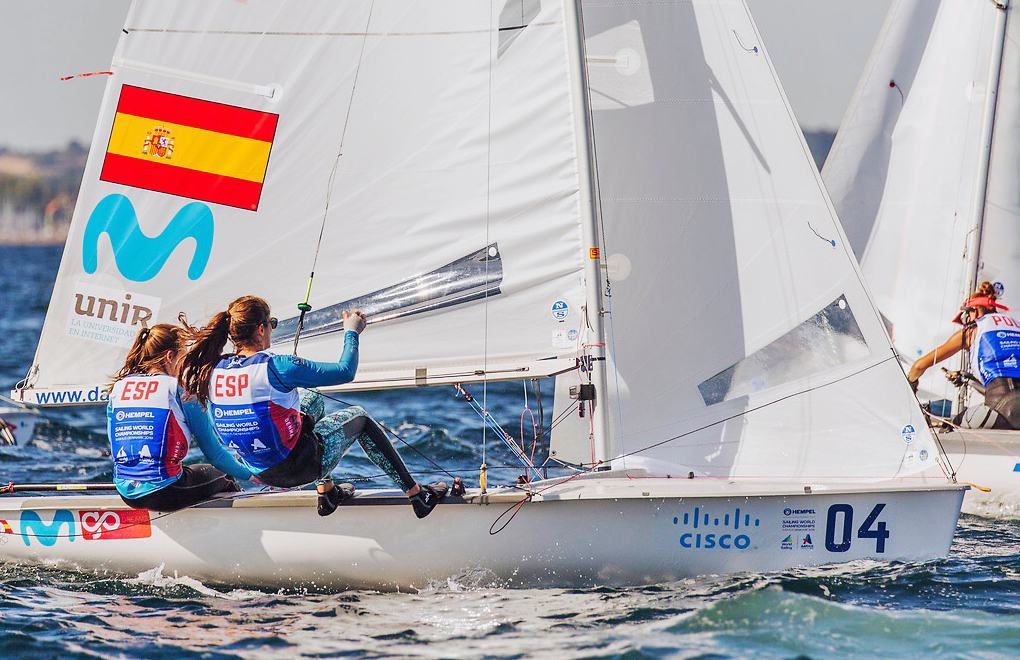 Mas and Cantero started sailing together just two years ago, after completing the projects they had with their previous partners, and since then they have achieved great regularity. They train in Mediterranean and Atlantic waters, supported by their respective clubs (Club Náutic S'Arenal and Real Club Náutico de Gran Canarias), and their first official competition was the 48th Trofeo Princesa Sofía, in which they debuted as a team with a meritorious third Market Stall.
Later came the bronze in the World Sailing in Santander, the silver in the World Cup Series in Hyéres, and the sixth place achieved in the World Championship held in Thessaloniki, which allowed them to sneak into the world top ten of 470.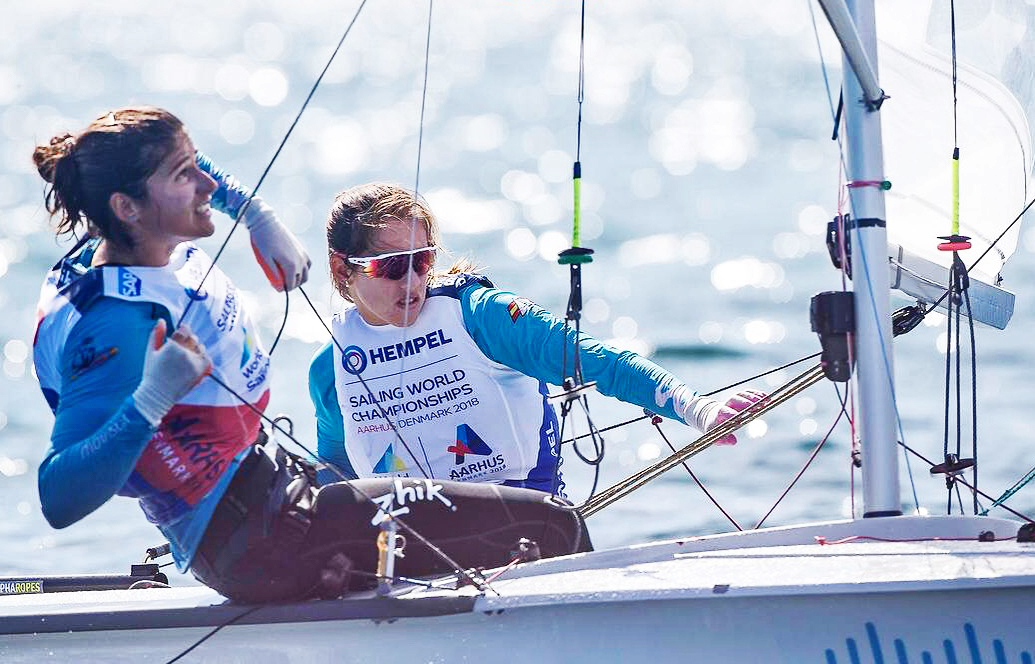 They also achieved victory in the Kieler Woche (Kiel Week), placed among the top three crews of the European Championship that was held in Bulgaria, and their last great feat was the silver achieved in the Olympic Sailing World Championship, held this August in Denmark.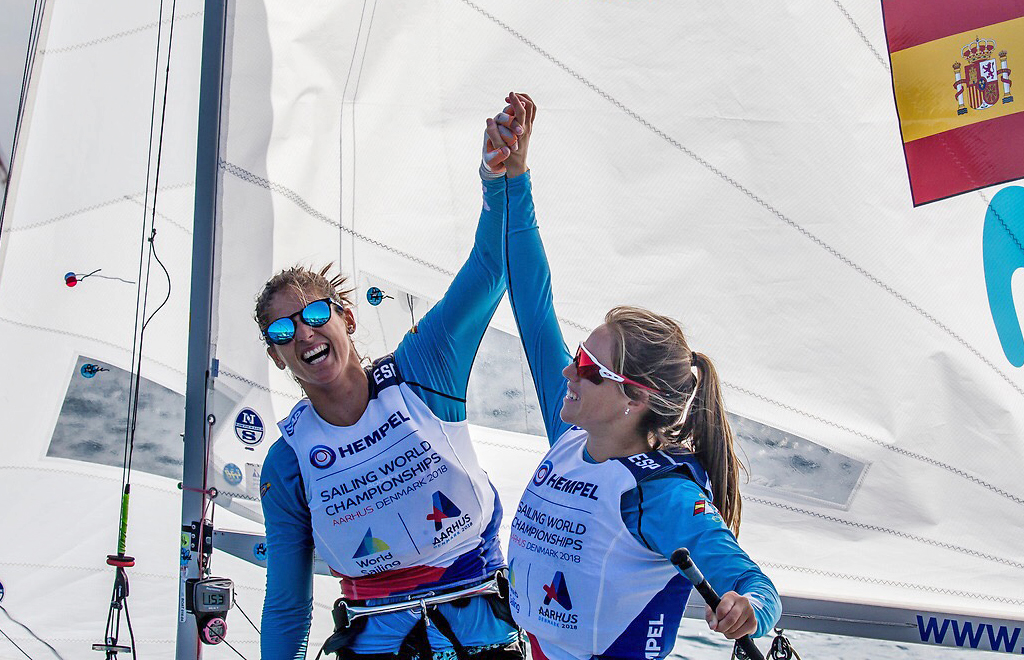 In Danish waters, Mas and Cantero managed to qualify Spain for the Tokyo 2020 Olympic Games and it is in the Japanese capital where they have their sights set, since their highest aspiration today is to be the Spanish that represent the country in the class 470 and go home with a medal.
Before that, the Catalan-Canarian team will collect in Baiona the highest distinction they have been awarded so far, the award that recognizes them as the best Olympic Team of the Year. They will receive it on September 1 at the gala for the Terras Gauda National Sailing Awards , which the Monte Real Yacht Club organizes for yet another year, coinciding with the celebration of the 33rd Prince of Asturias Trophy, which takes place in Galicia from August 31 to September 2.
>>> INFORMATIVE DOSSIER NATIONAL SAILING AWARDS 2018
Previous editions of the National Sailing Awards: