Next weekend begins a new edition of the championship with which the Galician J80 class opens the 2019 regatta calendar
· The AXA J80 Winter League will be held in the bay of Baiona every 15 days over six days between the months of January and April
· The one-design championship is the first of the 10 competitions that Monte Real has scheduled for this year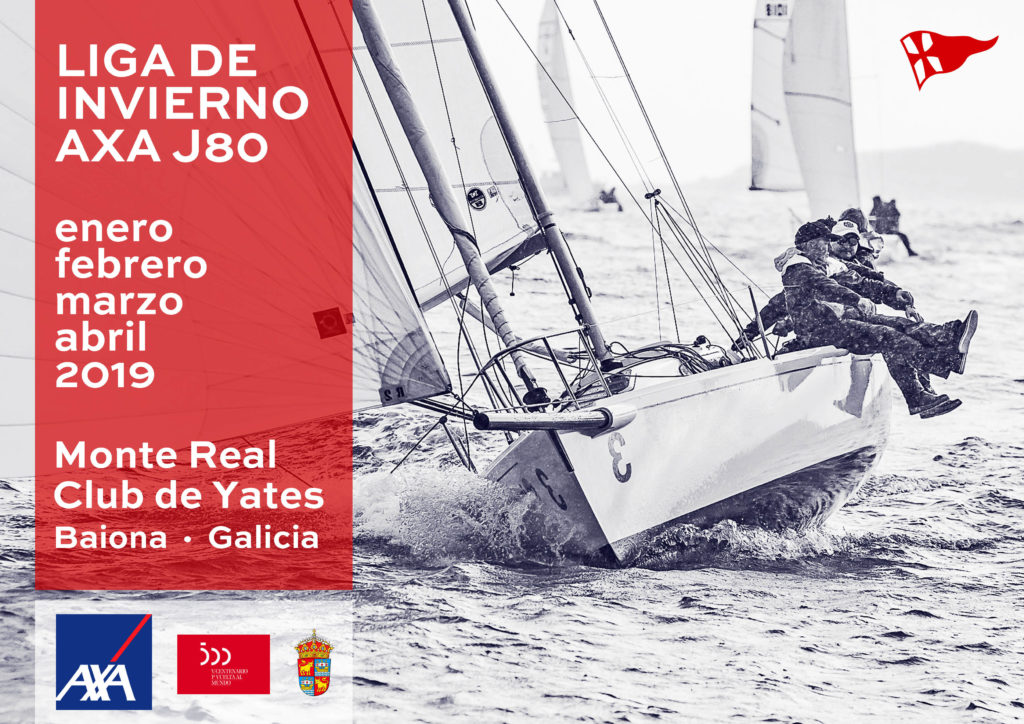 Next weekend the Winter League of the Monte Real Club de Yates returns to Baiona, with which the J80 class from Galicia inaugurates the 2019 regatta calendar. The competition, which is being held thanks to the support of AXA Seguros, will be held over six days between the months of January and April.
If the weather, which is usually complicated on these dates, allows the schedule to be met, the three tests set for each day will give the participants 18 opportunities to score points for the final classification, which will come out on April 6 , the winner of the competition.
In the previous edition of the J80 Winter League, the winner was Miudo, a Portuguese sailboat from the We Do Sailing club in which Francisca Barros and Afonso Leite, the youngest skippers in the competition, alternated at the tiller. Both were able to keep their crew in the top positions during practically all the tests and settled the championship on the last day.
On this occasion, the Miudo will be led by the Portuguese 420 vice-champion Marta Ramada, one of the most outstanding female sailors in Portugal, recent winner of the Ladies Cup.
The Portuguese will have to compete with great Galician sailing skippers such as Javier de la Gándara or Miguel Lago, who will lead the Okofen and Virazón crews; already regulars in the Monte Real competition such as the Asturian Juan Luis Tuero aboard the Luna Nueva, Luis de Mira leading the Namasté, Bernardo Macedo in the Mondo or Javier Martínez Valente in the Cunichán.
The Monte Real Club de Yates Winter League is sponsored this year by AXA Seguros, a company with which the club from Baiona has been collaborating for years in organizing various competitions.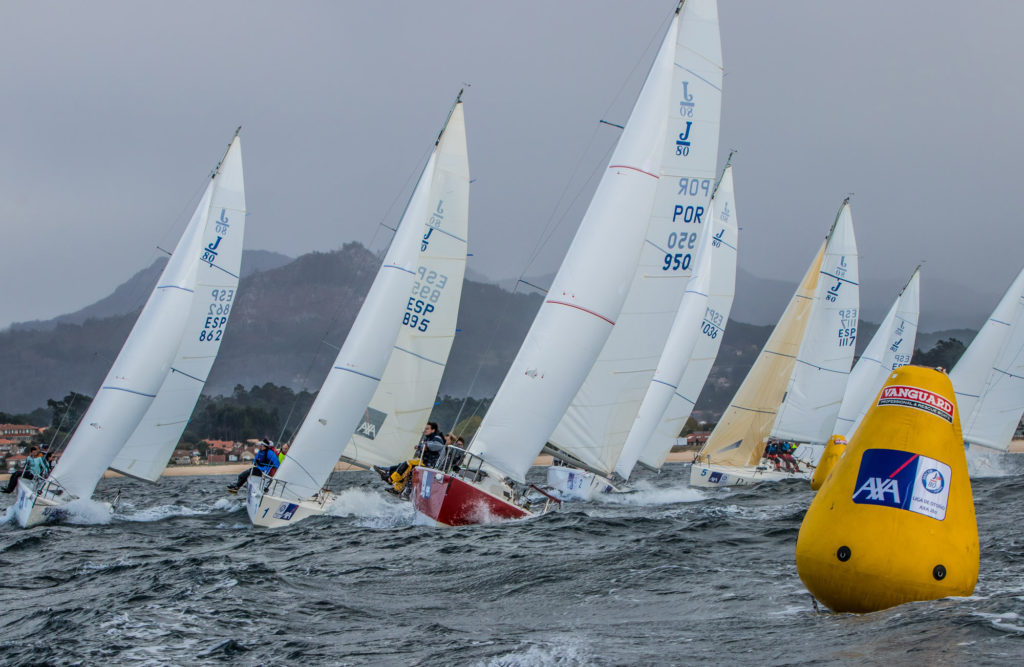 Monte Real inaugurates its 2019 calendar
With the AXA J80 Winter League, the Monte Real Club de Yates inaugurates its 2019 sports calendar, in which 10 competitions and several international events are scheduled. The visit of the Royal Cruising Club, a nautical meeting with the Irish Cruising Club, the ARC Portugal rally and the Pornic Baiona Regatta will put the international note on the events agenda.
The Conde de Gondomar Trophy, the Prince of Asturias Trophy, the delivery of the National Sailing Awards or the Galician Solitaire and Two-handed Championship are some of the events that will be held in Baiona, where the Comunica Trophy, the Trophy Repsol or the Baitra Trophy, among others.