· The intense fog and a practically non-existent wind left blank the first day of tests of the final of the national circuit that takes place this weekend in Baiona under the organization of the Monte Real Club de Yates
· The classification led by the Dorsia Covirán of the Marina Burriananova (Valencia) is maintained at the expense of the weather allowing the regattas scheduled for this Sunday to be held
In order for the competition sponsored by Grupo Isonor to be considered valid, at least two of the three scheduled races must be completed.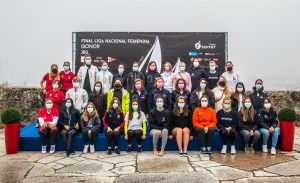 The intense fog and the practically non-existent wind that were registered this Saturday in Baiona left in stand by the final of the National Women's Sailing League that the Monte Real Club de Yates organizes by delegation of the Royal Spanish Sailing Federation and with the sponsorship of the Isonor Group.
Although the weather forecast announced a very complicated day, the regatta committee kept their hopes of being able to contest at least one race until the end, something that was not possible in the end. The crews arriving from different parts of Spain could not go out on the water at the scheduled time and the postponement on land was maintained from noon, the time at which the first departure was scheduled, until the afternoon.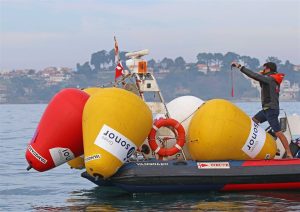 The clock was approaching four in the afternoon when, seeing that the situation was improving somewhat, the postponement was lowered and the fleet began to go out on the water. The intense fog that prevented racing early in the morning due to lack of visibility disappeared almost completely, but with it also the northwest wind, about 7 knots, which was the maximum recorded throughout the day.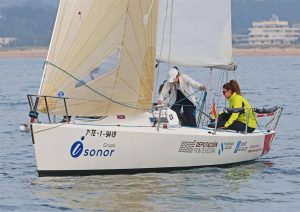 After more than an hour with the boats floating, with conditions that were not ideal and without foreseeing major changes before the deadline, it was decided to cancel the day. The crews returned to land and the sailors were able to enjoy a dinner offered by the Monte Real Yacht Club to all the participants.
Thus, the classification led by the Dorsia Covirán of the Marina Burriananova (Valencia), is maintained at the expense of the regattas scheduled for this Sunday being held. In order for the competition to be considered valid, at least two of the three scheduled races must be completed.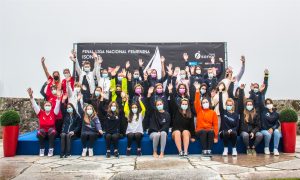 The Monte Real Club de Yates regatta, which this Sunday will reveal the names of the winners of the Spanish National Sailing League, is the last stage of the national circuit of the Royal Spanish Federation of Vale after passing through the Real Club Marítimo del Abra – Real Sporting Club and the Real Club Náutico de Palma.