· The sailboat led by Javier de la Gándara won two of the three races held this Saturday in Baiona and moved away from its most direct rivals
· The provisional podium remains unchanged from the previous day with Alboroto and Marías in second and third position
· The J80 fleet that participates in the Monte Real competition observed a minute of silence for the death of the mother of the club's vice president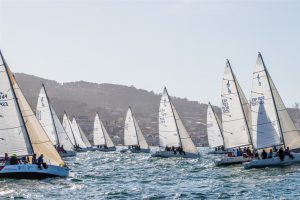 Spectacular day that took place this Saturday in Baiona in the third stage of the Baitra J80 Winter League, with which the one-design championship organized by the Monte Real Club de Yates crossed the halfway point of the competition.
Fabulous weather conditions, with sun, very good wind and some sea, allowed the three races on the program to be held, offered the fleet optimal conditions for navigation and put on a nice show in the Bay of Baiona, where many people They congregated for the Carnival.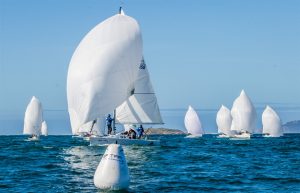 The day had two undisputed protagonists: Alejandra Suárez's Cansino, who shone -and won- in the first test, completing the course in a very solid way, always in the lead and far from his rivals; and Javier de la Gándara's Okofen, who gave their rivals no respite in the second and third heats, and consolidated their leadership in the competition.
The application of a discard allowed him to eliminate his worst result (a third) and with a few partials of four first places and a second in the tests held so far, he remains in the lead with six points.
The Gándara team, in which his son Jaime and Diego Fernández continue to form the hard core, was joined this Saturday by another great sailor, Iago Carrera.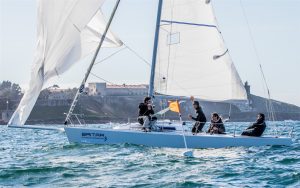 Therefore, Okofen remains the provisional winner of the competition and there were no changes in the rest of the positions, neither in the temporary podium nor in the Top 5.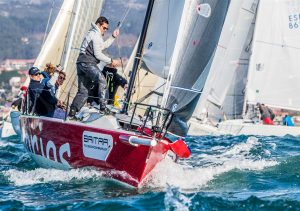 After Okofen's six points, quite grouped in second, third and fourth position, are Juan Carlos Ameneiro's Alboroto (with 11 points), Manel Cunha's Marías (with 14 points) and Alejandra Suárez's Cansino (with 16). points). Somewhat further apart (with 33 points), Spaco de Santiago Estévez appears in fifth place in the classification.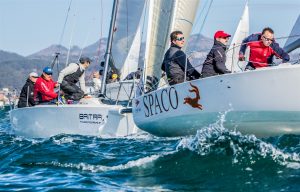 The Baitra J80 Winter League, which will return to the water with the fourth day on March 5, experienced a very special moment this Saturday when the fleet, before starting the tests, observed a minute of silence for the death of the mother of the Vice President of the club, Alejandro Retolaza.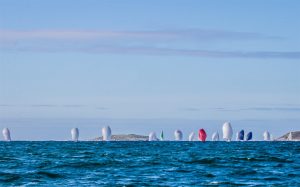 It was the emotional note of a day that also had its happiest and most fun part thanks to the crew of the Pazo de Cea, who sailed all the tests dressed as pirates and waving a pirate flag on their sailboat.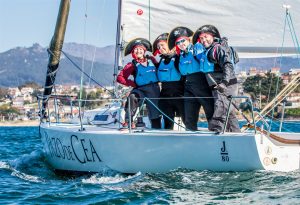 BAITRA J80 WINTER LEAGUE
Top 5 after the third day of regattas
1. OKOFEN · JAVIER DE LA GANDARA · 6 POINTS
2. ALBOROTO · JUAN CARLOS AMENEIRO · 11 POINTS
3. MARÍAS · MANEL CUNHA 14 POINTS
4. CANSINO · ALEJANDRA SUÁREZ · 16 POINTS
5. SPACO · SANTIAGO ESTÉVEZ · 33 POINTS