Miguel Lago from Vigo led the Virazón crew to the top of the trophy classification organized by the Monte Real Yacht Club
El Miudo by Francisca Barros and El Cansino by Fernando Yáñez remain on the provisional podium of the competition in second and third position
· Javier de la Gándara's Okofen achieved the best results in the tests held today but the disqualification on the first day hampered its rise
Miguel Lago, from Vigo, led the Virazón crew to the top of the Infinitus Rent Trophy classification, which experienced its second day of testing this Saturday in the bay of Baiona.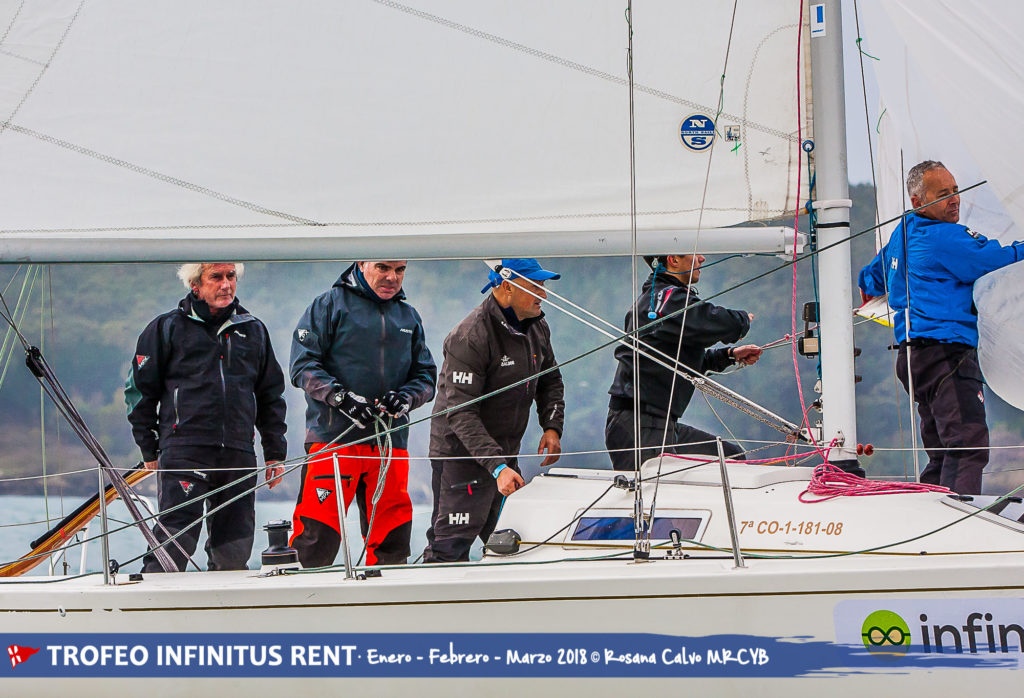 With a fourth place and a first place in the two races held this afternoon, Virazón managed to climb, with 15 points, to the position of honor, dropping Miudo and Cansino, who were leaders. The boats skippered by Francisca Barros and Fernando Yáñez are now second and third respectively, with 16 and 20 points.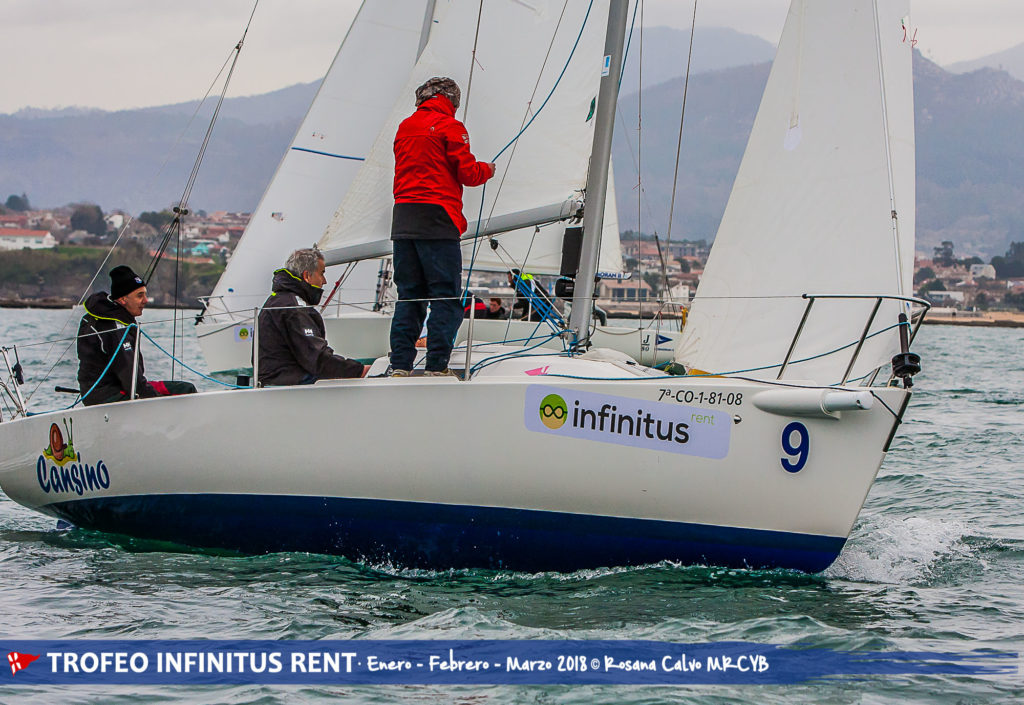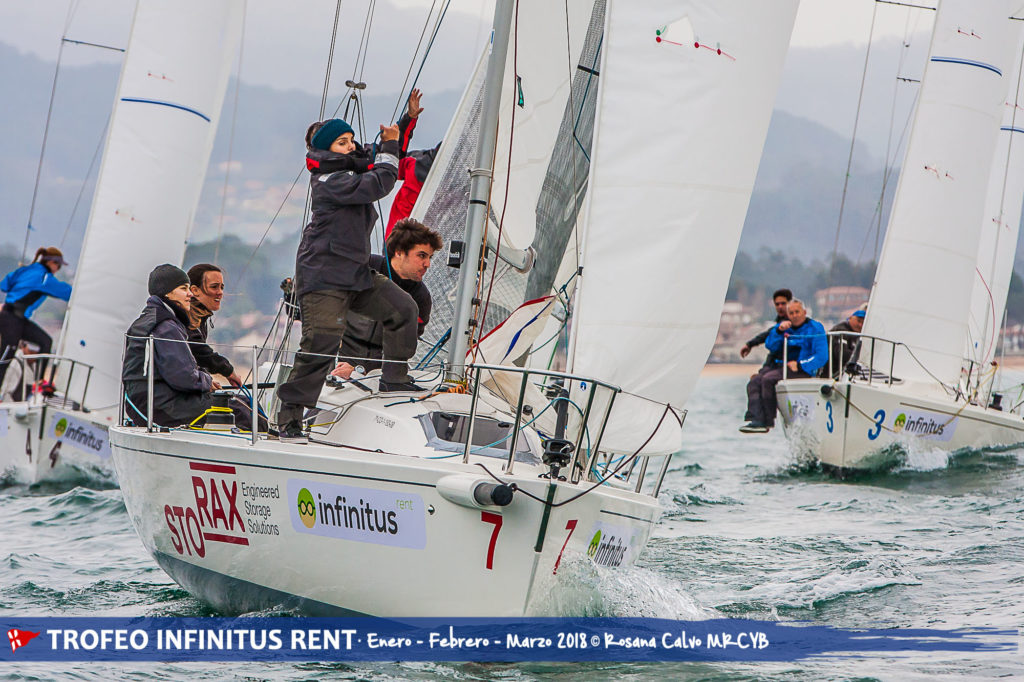 In fourth position, with 21 points, we find Javier de la Gándara's Okofen, who was, without a doubt, one of the protagonists of the day. In the two heats held with a northerly wind of about 7 knots on average, he finished first and second, but the disqualification he suffered in the first stage hampered his promotion and he was just on the verge of the provisional podium.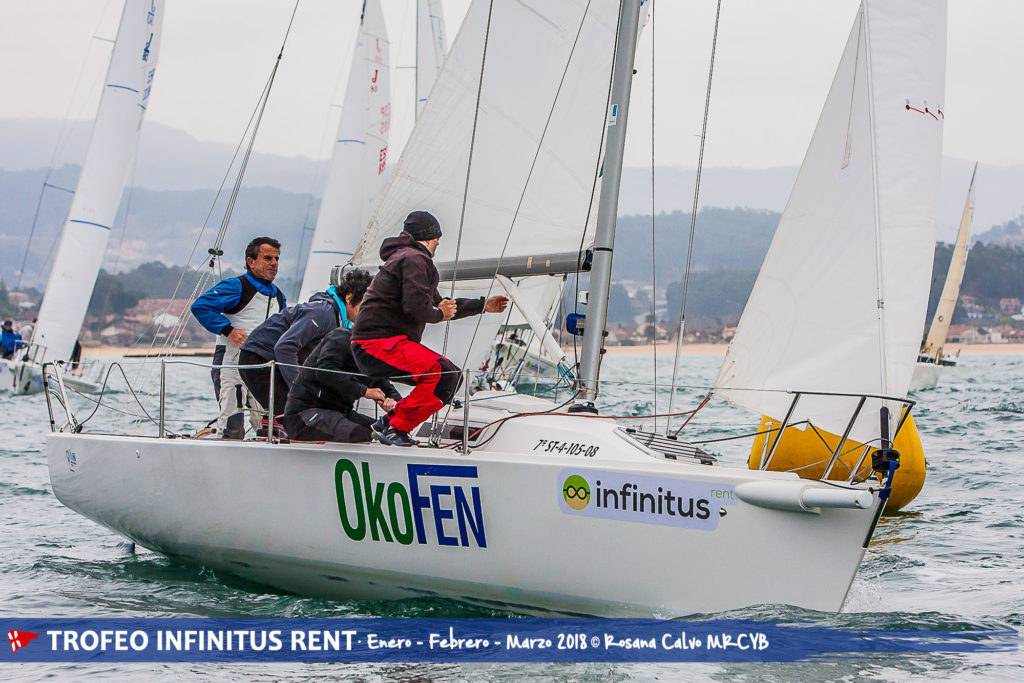 In the middle part of the classification, barely separated by five points, were Guillermo Blanco's Meltemi and Rosario García's La Galera, both from the Real Club Náutico de A Coruña; the Luna Nueva by Juan Luis Tuero, the Pazo de Cea by María Campos and the Namasté by Luis de Mira, who today had J70 sailor Ramón Ojea as a guest on board.
The classification of the Infinitus Rent Trophy is closed by Yago González-Robatto's Cormorant II, Joaquín Cobelo López's Marina Real, Enrique Porto's Ferralemes, Francisco J. Martínez's SND Cormorant, Bernardo Macedo's Mondo and Marías-Casas do Roof by Manuel María Cunha.
With the celebration of the second of the six scheduled days, the Infinitus Rent Trophy becomes increasingly exciting, both because of the equality that characterizes the competition of the J80 one-designs, identical to each other and haggling in real time, and because of the intensity that mark crews, always competing at the highest level.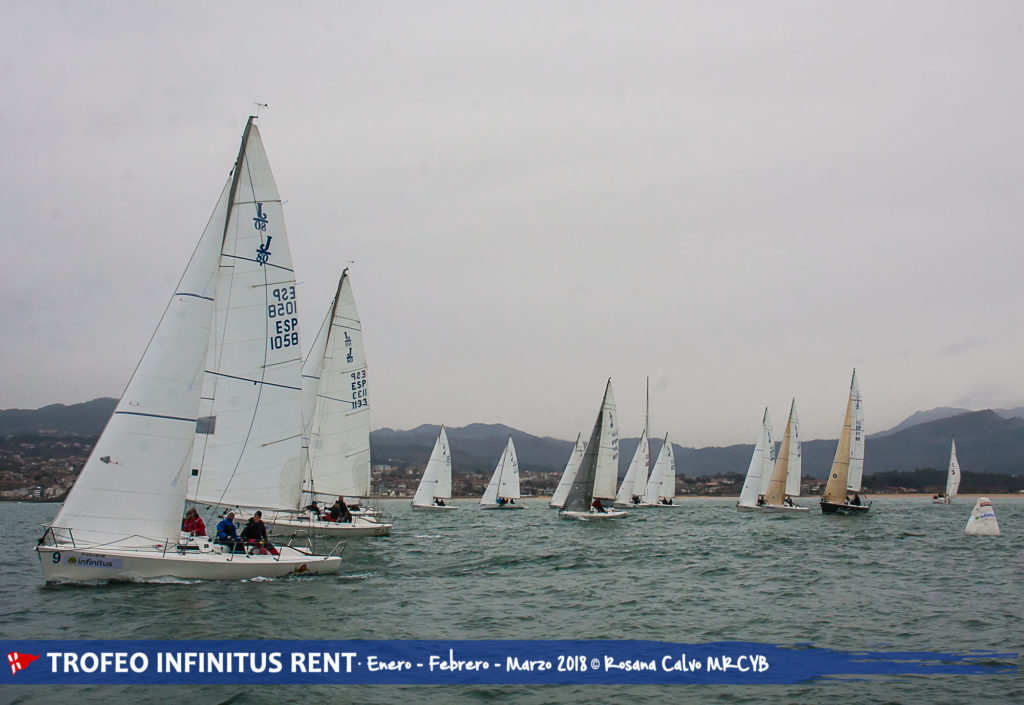 The next appointment with the Winter League of the Monte Real Yacht Club is on February 10, starting at three in the afternoon, with a program of three windward-leeward regattas, of two laps each.
GENERAL CLASSIFICATION (Top5) INFINITUS RENT TROPHY
1. VIRAZÓN · Miguel Lago · Monte Real Yacht Club
2. MIUDO · Francisca Barros · We Do Sailing
3. TIRED · Fernándo Yáñez · Monte Real Yacht Club
4. OKOFEN · Javier de la Gándara · Monte Real Yacht Club
5. MELTEMI Guillermo Blanco Royal Yacht Club of A Coruña