· The Okofen led by Javier de la Gándara consolidated its leadership in the AXA J80 Autumn League after winning on the second day held today in Baiona
· Despite not having his usual crew, the historic skipper managed to repeat victory and increase the margin of distance over his most direct rivals
· The J80 Autumn League organized by the Monte Real Yacht Club and sponsored by AXA Seguros resumes its tests on November 10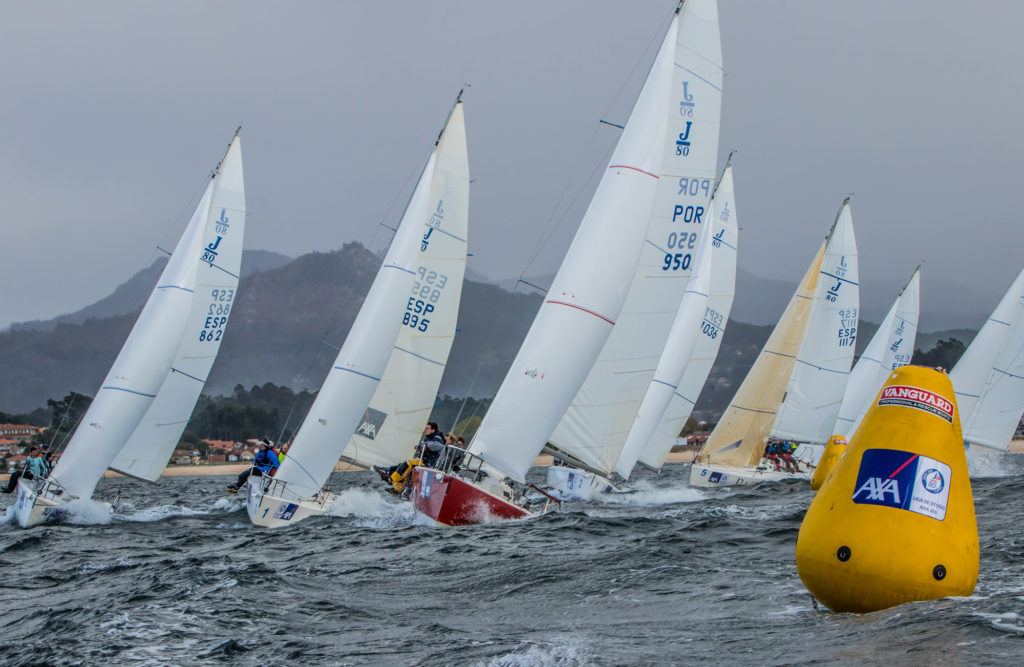 Javier de la Gándara's Okofen consolidated its leadership in the AXA J80 Autumn League after winning on the second day held this afternoon in the bay of Baiona with complicated weather conditions, rough seas and an intense and shifting wind that forced the committee to modify the regatta course on several occasions.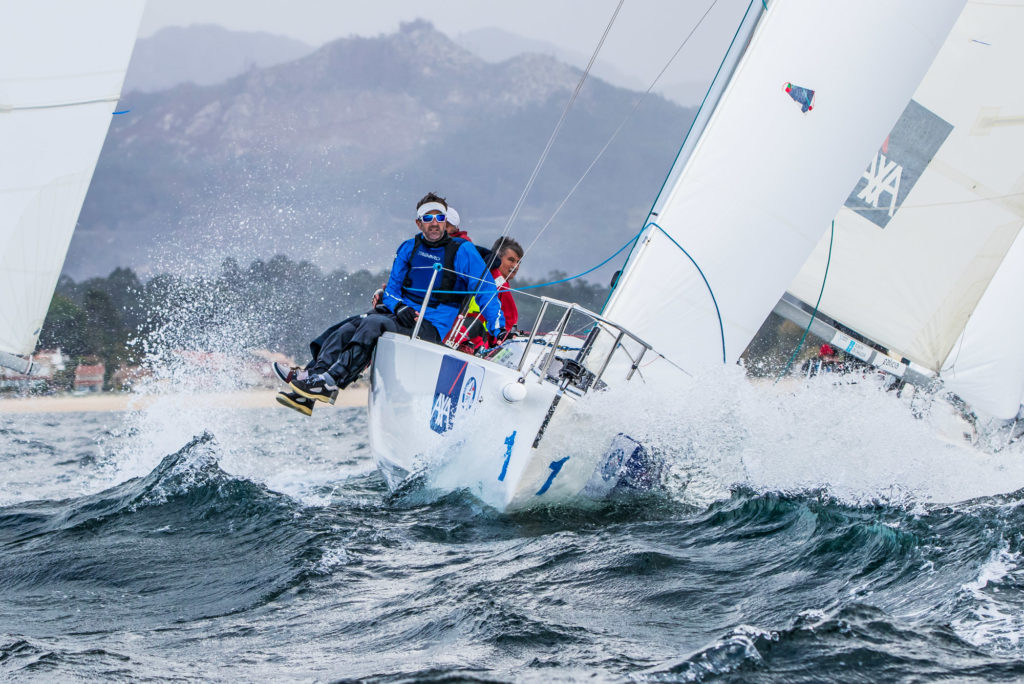 Despite the circumstances and not having its usual crew, in which Jaime de la Gándara and Hugo Ferreiro were absent, Okofen once again demonstrated why it is among the best J80 in Spain. He did it, as usual, with the tandem Javier de la Gándara – Diego Fernández at the head, and the support, this Saturday, of Javier Porto and Jaime García.
His results were not as regular as on the first day, in which he made full with three first; but the third, first and second places signed today, and the discard that came into play allowing him to erase his worst result from the classification, kept him in first position and further distanced him from his most direct rivals.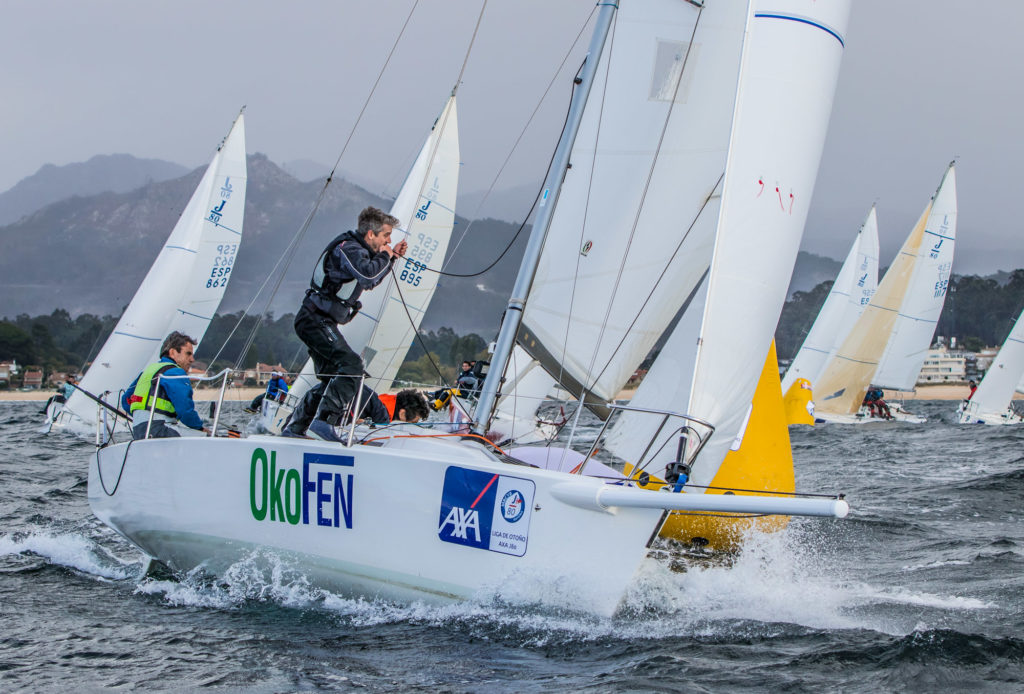 With 6 points, Okofen is still in the lead ahead of Marías – Casas do Telhado skippered by the Portuguese Manuel María Cunha, who has 12. Juan Luis Tuero's Luna Nueva, which sailed very well today and managed to cross the finish line among the first, rose to third position and made it onto the provisional podium with 16 points. With 18 points, Pazo de Cea, led on this second day by Iago Alonso and with the addition of Juan Lago to the crew, is fourth in the standings.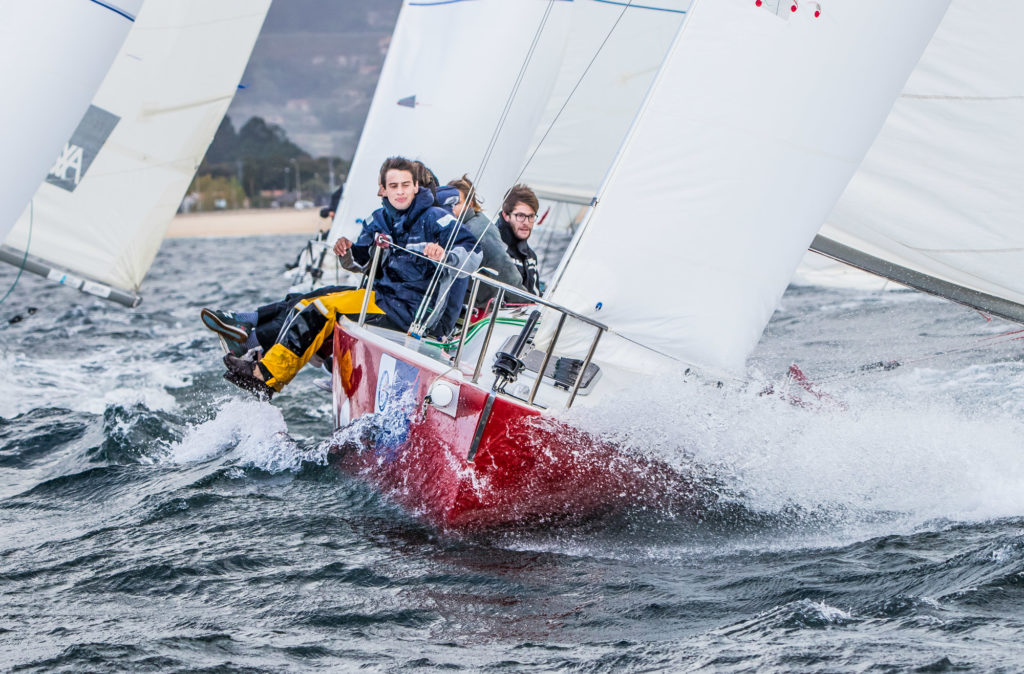 From that fourth position, the distances of the rest of the fleet with respect to the J80 that are in the lead are already more pronounced. With 25 points, Bernardo Macedo's Mondo is in fifth position, followed closely by Luis de Mira's Namasté with 26.
Fernándo Yáñez's Cansino closes the classification, dragging the lack of points from the first day in which he did not compete; Javier Martínez Valente's Cunichán, who today could not score in one of the tests; and Cormorant II by Yago G. Robatto.
The AXA J80 Autumn League organized by the Monte Real Club de Yates with the sponsorship, once again, of AXA Seguros, will cross its halfway mark on November 10 with three new tests that will take the one-designs into the final stretch of the competition .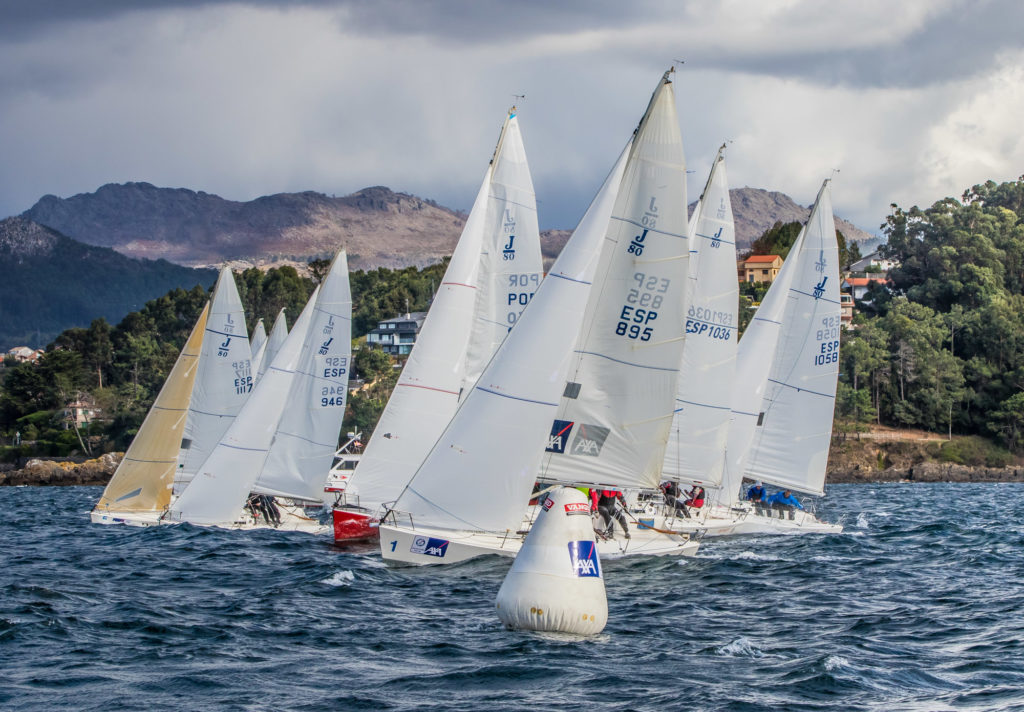 CLASSIFICATION DAY 2 (Top5) AXA J80 AUTUMN LEAGUE
1. OKOFEN · Javier de la Gándara · 6 points
2. MARÍAS – CASAS DO TELHADO · Manuel María Cunha · 12 points
3. NEW MOON · Juan Luis Tuero · 16 points
4. CEA MANOR Iago Alonso 18 points
5. MONDO · Bernardo Macedo · 25 points