· The Gestilar J80 Autumn League celebrates this Saturday from three in the afternoon the last three tests with which the final podium of the competition will be defined
· The Rampage from its position of leader and with a margin of 6 points over the second is the one with the most ballots to win the final victory
· The Solventis Ribadeo, the Bica and the Cansino are, in that order, the crews that have the best scores together with the Alboroto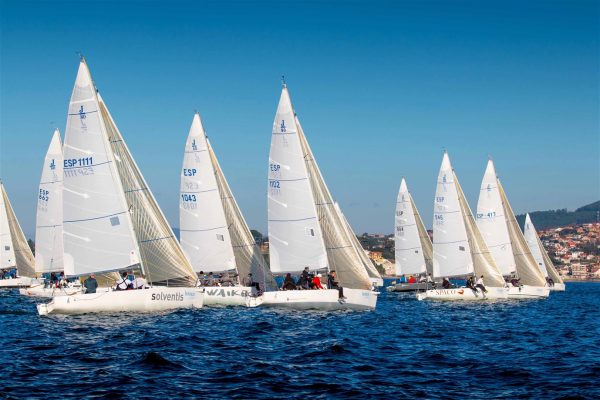 Baiona will crown this weekend the best J80 of the autumn in Galicia in the last day of the Gestilar J80 Autumn League, the one-design competition that the Monte Real Club de Yates has been holding in the waters of the bay since last October.
More than twenty J80s from different parts of Galicia and Portugal will face each other in the fifth and final stage, in which three new tests are expected to be put into play. Starting at three in the afternoon and with a weather forecast announcing good conditions for haggling (southern component winds between 8 and 12 knots), the crews will meet again in the six upwind and six downwind courses that will mean the windward leeward courses. prepared by the race committee.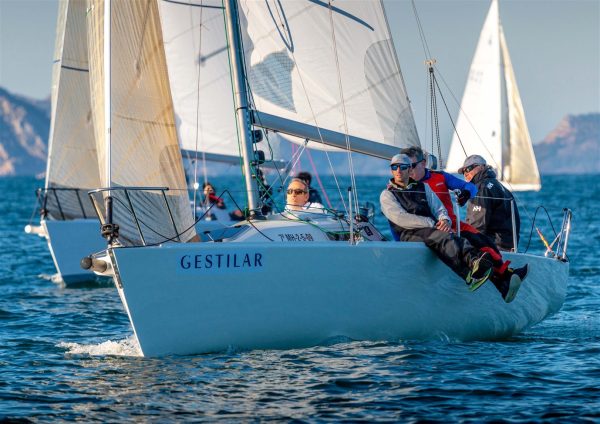 Juan Carlos Ameneiro's Alboroto, from his position of leader and with a margin of 6 points over the second classified, is the one with the most ballots to win the final victory. Solventis Ribadeo, in which Malalo Bermúdez, Alberto García and Bruno Gago alternated at the helmsman; Bica, skippered by Chisco Catalán, and Cansino, headed by Fernando Yáñez are, in that order, the teams that have, together with Alboroto, the best scores, grouped in a range of 8 points. It also happens that Bica and Cansino are tied on points in third and fourth position.
Once the dispute in the water is over, the crews will meet on land for the celebration, at eight o'clock in the afternoon, of the awards ceremony, in which the president of the Monte Real Club de Yates, José Luis Álvarez; the delegate of Gestilar in Galicia, Alfonso López; the mayor of Baiona, Carlos Gómez; and the sports deputy of the Pontevedra Provincial Council, Gorka Gómez.
The final point of the competition will be a fraternization dinner at the Monte Real Club de Yates, in which all the shipowners and sailors participating in the Gestilar J80 Autumn League will participate.
---
PROVISIONAL CLASSIFICATION (TOP 10) GESTILAR J80 AUTUMN LEAGUE
In the absence of the celebration, this Saturday, of the last day of competition
1. RIOT · JUAN CARLOS AMENEIRO · MRCYB · 19 POINTS
2. SOLVENTIS RIBADEO · BRUNO GAGO · MRCYB · 25 POINTS
3. BICA · CATALAN CHISCO · MRCYB · 33 POINTS
4. TIRED FERNANDO YÁÑEZ MRCYB 33 POINTS
5. I3D ATLÁNTICO GUILLERMO BLANCO RCN A CORUÑA 49 POINTS
6. PEZOAS NICOLÁS ÁNGEL ÁLVAREZ CM DE REDES 59 POINTS
7. MONDO BERNARDO MACEDO MRCYB 60 POINTS
8. NAMASTÉ LUIS DE MIRA MRCYB 62 POINTS
9. SPACO · SANTIAGO ESTÉVEZ · MRCYB · 67 POINTS
10. WAIKIKI ANDRÉS GÓMEZ MRCYB 68 POINTS