· A group of students from the British town of Manchester sailed this Monday through the Bay of Baiona thanks to the offer of the Monte Real Yacht Club
· Schoolchildren between the ages of 10 and 11 are visiting the Val Miñor on the occasion of a language exchange with CEIP Humberto Juanes de Nigrán
Directed by coaches from the Baionese club, the group of students from Manchester and Nigrán was able to approach the sport of sailing for the first time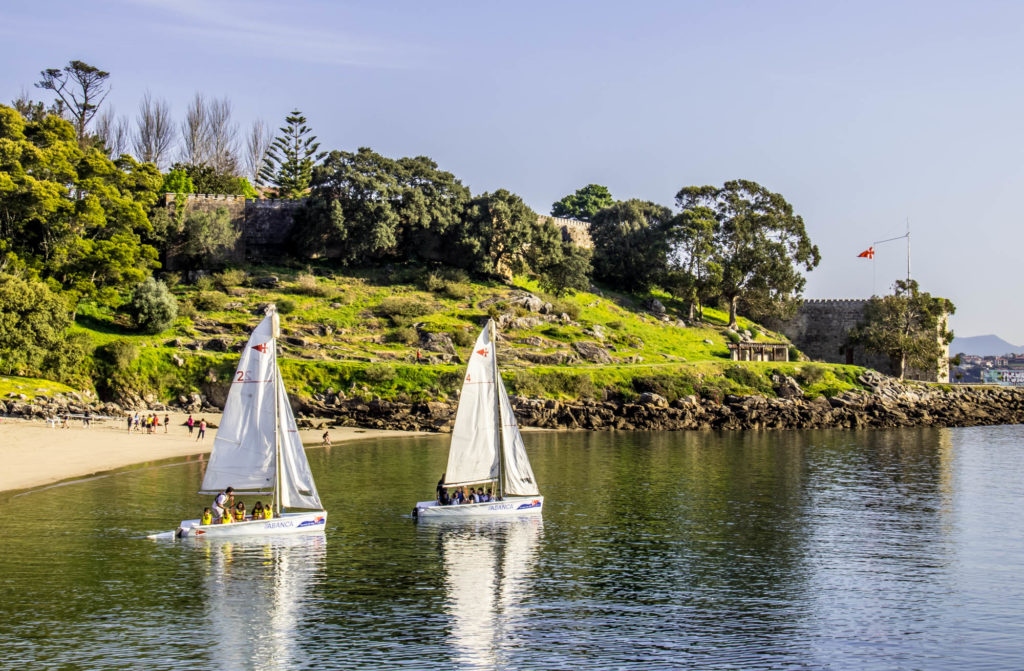 A group of students from the British town of Manchester sailed this Monday through the bay of Baiona thanks to the offer of the Monte Real Yacht Club.
The schoolchildren, between 10 and 11 years of age, are visiting Val Miñor these days for a language exchange with the Humberto Juanes de Nigrán Infant and Primary School. "From Manchester to Nigrán" is an activity that both municipalities have consolidated over time, and which in 2019 celebrates its fifteenth edition.
On this occasion, in addition to maintaining some of the activities that they had been carrying out in previous years, such as popular games, a bike ride or a getaway to the Cíes, the students were able to approach the sport of sailing for the first time.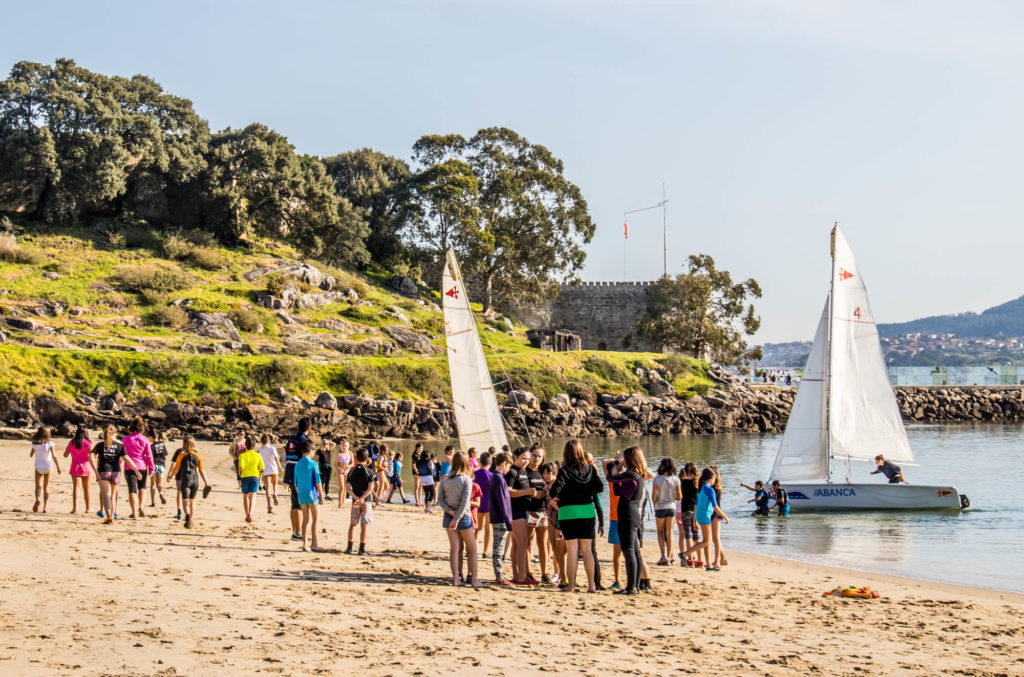 They did it hand in hand with the trainers from Monte Real, who offered both them and the students from Nigrán who participate in the exchange, a series of basic knowledge to be able to sail. They also accompanied them on their first nautical experience, which they enjoyed aboard the club's sailboats.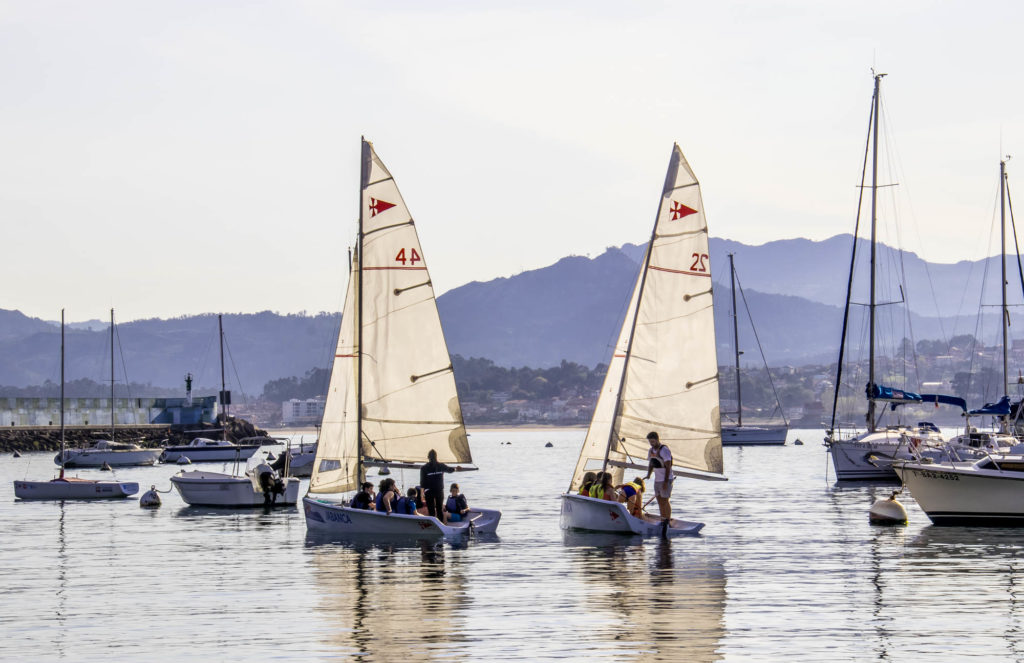 The Barbeira beach and the waters closest to the club were the scene of the test gymkhana that was prepared for the little ones on a morning in which the weather was on their side, providing them with a sunny day and very good temperatures.
CEIP Humberto Juanes, near the Nigrán Town Hall, is the largest school in the municipality, with nearly 400 students. Fifth and sixth grade students participate in this exchange with the boys and girls of Saint John's Primary School in Manchester.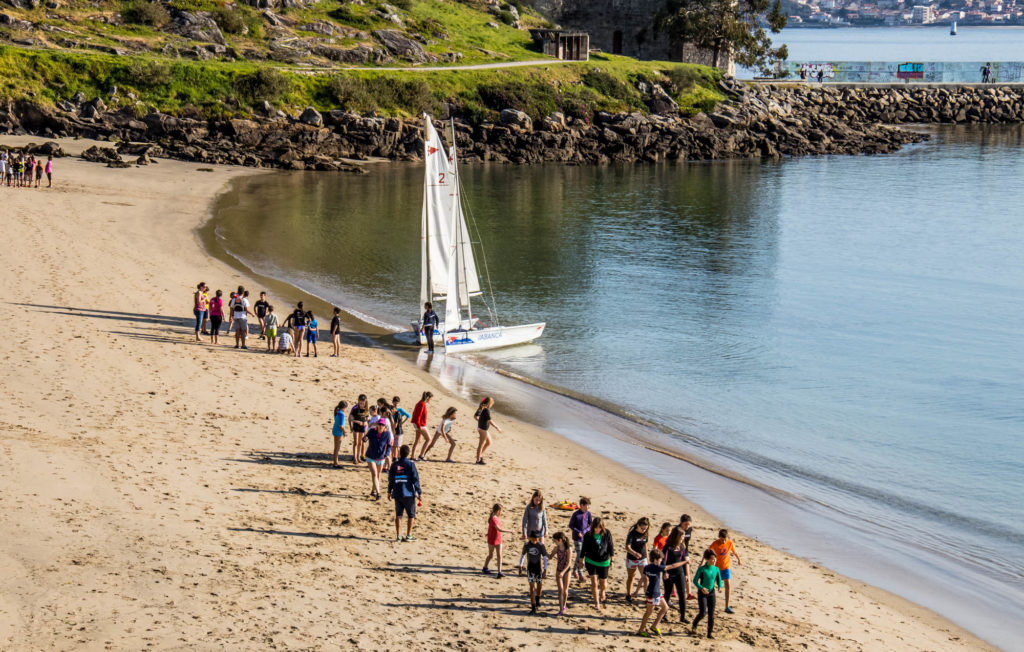 After the sailing activity carried out on Monte Real, the exchange participants will say goodbye this afternoon at the Baiona campsite, where the British students will spend their last night in Val Miñor before returning to Manchester tomorrow, Tuesday.
This will complete a new edition, the fifteenth already, of the "From Manchester to Nigran", an activity that has been developed with great involvement by the educational community of both schools, in which the Nigrán and Baiona town councils, the Xunta de Galicia and entities such as the Monte Real Club have also added their grain of sand. of yachts.