This afternoon began in Baiona the operation of unloading and placing the 18 containers of the crews and organization of the 52 SUPER SERIES that arrived in Vigo last week aboard the same freighter that brought the TP52.
The logistics operation, led by the international company Peters & May, will last throughout the day and tomorrow, Tuesday, all the containers are expected to be perfectly installed in the parking lot of the Monte Real Yacht Club.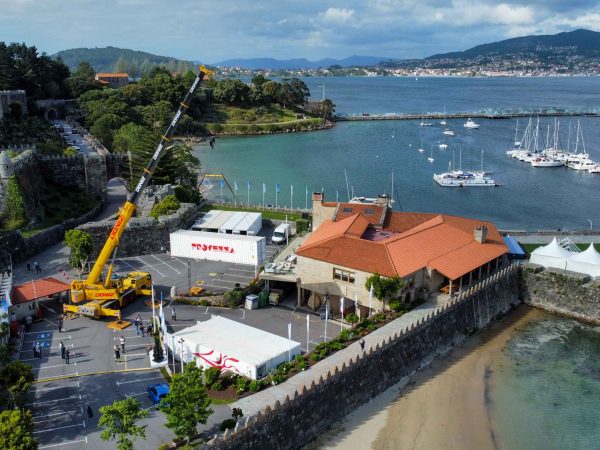 It is a complicated operation due to the limited space and because it is an area of special heritage interest. Also due to the need to avoid disturbances in traffic flow in Baiona.
"The difficulty of this logistics operation for the 52 SUPER SERIES is to regulate the traffic of the trucks so that the town is not blocked. We have a truck inside the Parador and another outside working, and on the outskirts of Baiona there will also be a filtering area for trucks so that they enter little by little and their circulation has the least impact. Inside the Monte Real, where the containers are being unloaded and placed, is the critical point of the operation, since the space is very small and everything is calculated to the millimeter" , Justo Gosalbes, manager of Peters & May for Spain and Portugal and responsible for this operation, told us.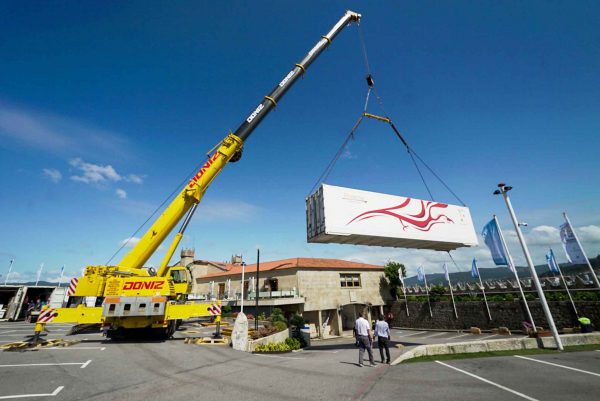 With the placement of the containers and the installation of the village tents in the Monte Real gardens, the club will be practically ready to host the ABANCA 52 SUPER SERIES – Baiona Sailing Week.