The Spanish Maritime Sports League has awarded the Baionese club this decoration for its "exemplary professional career"
"Commitment, tenacity, leadership and exemplary work for society" were some of the aspects valued
The president of the club, José Luis Álvarez, was in charge of collecting the cross at a seafood meal held at the Casino Principal in Guadalajara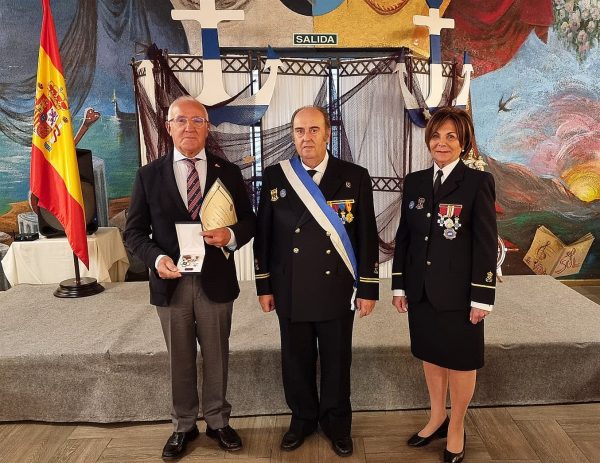 The Monte Real Club de Yates has just been distinguished with the cross of sports nautical merit awarded annually by the Spanish Maritime Sports League (Spanish Federation of Naval Leagues). "Commitment, tenacity, leadership and exemplary work for society" were some of the aspects valued when granting the Baionese club this distinction, which rewards, according to the opinion, a "exemplary career path".
This new recognition comes to Monte Real Club de Yates in one of the most prolific years of recent decades, in which it not only hosted the prestigious TP52 SUPER SERIES, but was also responsible for organizing the J80 Spanish Championship, the Spanish Cruise Championship and the Final of the Women's National Sailing League, in addition to all the regattas included in its usual sports calendar, among which the Prince of Asturias Trophy stands out, with the National Sailing Awards; and the Count of Gondomar Trophy.
Its inclusive and adapted sailing activities (for women victims of sexist violence, people with functional diversity, children in care and children with behavioral problems) and its "Vela en feminine" project that has been seeking to promote women in the world for years of sailing, were other aspects valued when granting the club this recognition.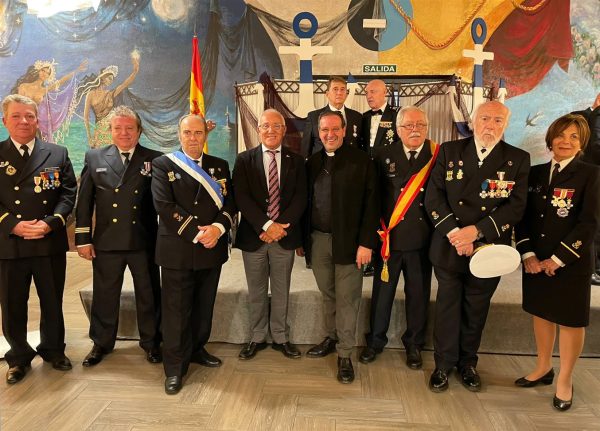 The president of the MRCYB, José Luis Álvarez, was in charge of collecting the distinction, this weekend, at a seafaring fellowship meal held at the Principal Casino in Guadalajara. The act, led by the President of the FELAN (Spanish Federation of Naval Leagues), José Carlos Tamayo, included the singing of Salve Marinera and a toast to His Majesty King Felipe VI, honorary president of Monte Real.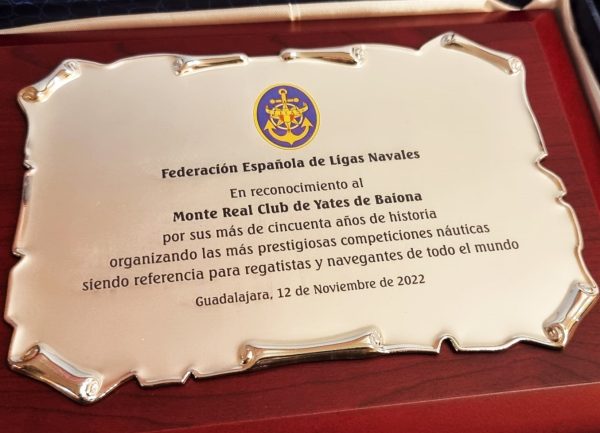 In addition to the nautical merit cross, José Luis Álvarez also collected diplomas and recognition pins for the rest of the Board of Directors of Monte Real, which includes Alejandro Retolaza (vice president), Ignacio Sánchez Otaegui (commodore), Francisco Pino (vice commodore), César Fernández-Casqueiro (secretary), Fernando Yáñez (treasurer), Miguel Font (member of facilities and projects), Margarita Cameselle (member of sporting events) and Genoveva Pereiro (member of foreign relations).
The decoration received by the club from Baiona is a golden Latin Cross, enameled in white, which bears in the center the circular shield of the Spanish Maritime League on a blue background and on its upper part some oak leaves that link it with a colored ribbon. Crimson red.