· The boat from Puerto Deportivo de Benalmádena has been distinguished with the National Sailing Award for the best ORC boat after achieving its sixth victory, absolute and class, in the Copa del Rey
· The project of the shipowner from Malaga Javier Banderas, brother and partner of the well-known actor Antonio Banderas, will receive the award in a year in which he celebrates 25 years of sporting career
· The Terras Gauda National Sailing Awards will be presented on September 3 at a gala to be held at eight in the afternoon at the Monte Real Yacht Club in Baiona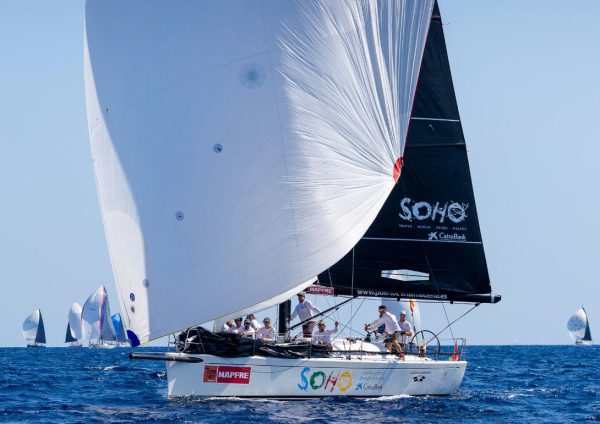 The National Sailing Awards gala will sound this year with a Malaga accent after the Soho CaixaBank Theater was awarded the prize for the best ORC boat of the season. The boat, armed and led by Javier Banderas, will receive the prestigious award after achieving its sixth victory -the second in a row- in the Copa del Rey, in which, both last year and this year, it took the absolute and class wins.
The crew of the boat, a Swan 42 CS from the Puerto Deportivo de Benalmádena, includes, in addition to Javier Banderas as owner and navigator on board with the electronics, and Daniel Cuevas at the helm; Olympic medalists Luis Doreste with tactics and Domingo Manrique with spi. Also Ángel Medina as mainsail trimmer, Piti Estébanez acting as sports director and Genoa trimer, Pipe Ruiz on mast, Fernando Valderrama as free, Rafael Díaz on piano, Ángel Medina Jr. as libero, Nicolás de Virgilis in the bow and Pablo Gauna as bow helper.
A computer teacher, a terrace waterproofer, a hotel worker, a physiotherapist, a student… different professions and different origins (the majority are from Malaga but there are also Canarians) in a team that stands out for its solidity, progression and adaptability.
"The perseverance of maintaining a sports project for 25 years is not something very common today and that continuity is perhaps the most outstanding thing about this crew, which has known and been able to stay together going through many different classes and boats", assures the sports director of the Soho CaixaBank Theater, Piti Estébanez.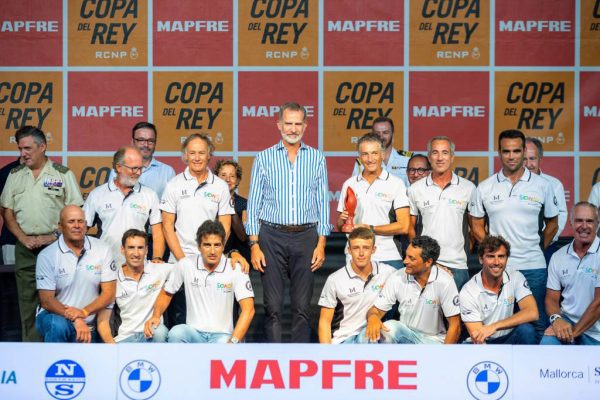 Their sixth victory, this year, in the Copa del Rey, in which a hundred boats from twenty countries competed, allowed them to climb once again to a podium that, since 2009, they have already stepped on 13 times; and get closer, more and more, to the legend. On September 3, in Baiona, they will receive the award for the best ORC boat of the year.