· José María "Pichu" Torcida from Santander has been recognized by the Terras Gauda National Sailing Awards as the best sailor of the year for his triumphs in the Spanish and European J70 Championships
· This is the third National Sailing Award that Torcida has been awarded after being distinguished as the best skipper of the year 2010 and receiving the award for the best team of the year 2011 with the Iberdrola Team that he skippered at the time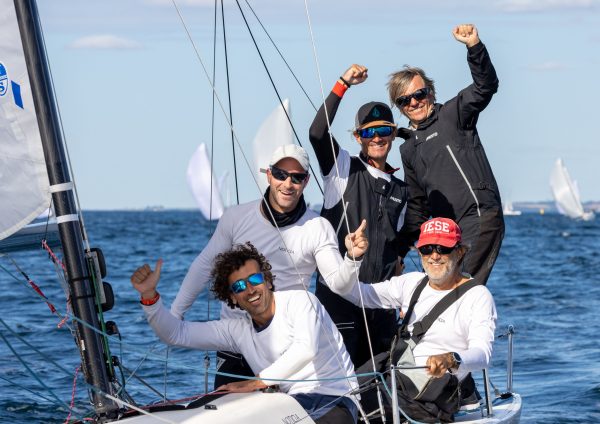 José María "Pichu " Torcida from Santander will collect the Terras Gauda National Sailing Award on September 3 in Baiona, accrediting him as the best sailor of 2021, an award that the Cantabrian will receive for his victories in the Spanish and European Sailing Championships. J70.
It will be the third National Sailing Award with which this 58-year-old industrial engineer is recognized, considered one of the best Spanish sailing skippers in recent decades. After being distinguished as the best skipper of the year 2010 and receiving the award for the best team of the year 2011 with the Iberdrola Team , who skippered then; Torcida will add a new recognition to its long list of awards in a few weeks.
"Receiving such a prestigious award is a great satisfaction. That they remember you, for me, has a lot of meaning, because it is a reward for the time dedicated to this exciting sport" , says Torcida, who will receive the award "Among friends and in a place as emblematic as the Monte Real Club de Yates de Baiona, which I have a special affection for".
And it is that Galicia has been, without a doubt, one of the places most visited by Torcida during 2021, where he trained and competed aboard the Noticia, of the Real Club Náutico de Santander, the ship of which he has been the owner and skipper since 2016, and that has given him so much joy. After winning, in May 2021, the J70 Spanish Championship, held in A Coruña; The European Championship in September, in Denmark, arrived, in which he won leading a luxury team, made up of Luis Martín Cabiedes, Rayco Tabares, Pablo Santurde and Fran Palacio.
"The one-design regattas, of anyone… J70, J80, FC8, Soto40, TP52 are the best… because not only do you have to be very prepared, -says Torcida- but also have a good team. Being at the top in such close competitions is super rewarding. I miss having done more offshore regattas, but I haven't had time for everything", he concludes.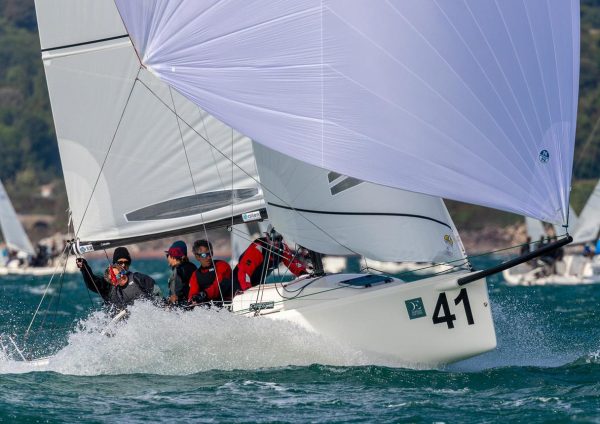 In J70, Torcida has already won several victories in different Spanish championships, a European gold and silver, and a third place in the World Championship. The world championship has eluded him so far in J70, but he has already had two in J80 (2007 and 2010), a class with which he has also scored several podium finishes in national championships and cups.
His sports curriculum, in which his participation in the 1993-1994 round-the-world trip aboard the Galicia Pescanova stands out, is as extensive as it is varied. It includes victories in the IMS 500, Sydney 40 and Class 40 world championships; a couple of First Class 8 European championships; a win at the 2015 Fasnet Rolex; or several Copas del Rey, among others.
A half century of life linked to the sea that Pichu Torcida has known how to make the most of, ever since his father, José David Torcida, bought him and his brother a little sailing boat to go from Puertochico to Puntal; going through the sailing courses in the Marítimo de Santander; and his first steps in the world of competition. A path plagued with efforts and victories that will take him to Baiona on September 3 to collect a prize for sailor of the year, which is also, without a doubt, recognition of a brilliant career.