· The AEDAS Homes J80 Autumn League comes to an end with the fifth and last day of competition this Saturday starting at three in the afternoon in Baiona
· Except for last minute surprises, the final victory will be debated between Manel Cunha's Marías and Javier de la Gándara's Okofen
· The Portuguese and the Vigo lead the classification separated by just two points and with a margin of 13 and 11 points over the third-placed team
· After the last heats that are disputed in the water, Monte Real will host the awards ceremony for the winners and a dinner for the crews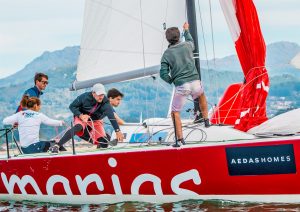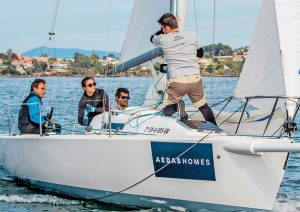 The J80 fleet that has been competing in the AEDAS Homes Autumn League since last October will compete this weekend in Baiona for the title of champion of the one-design competition organized by the Monte Real Yacht Club.
Starting at three in the afternoon, the twenty J80s that aspire to the final victory will compete in the last tests that will take place in the bay of Baiona. If the wind allows it, forecasts will be played in the program and a discard will come into play that will allow the crews to eliminate their worst result from the classification.
Despite this possibility, and barring any last-minute surprises, victory will be debated between Manel Cunha's Marías and Javier de la Gándara's Okofen. The Portuguese and Vigo have alternated the provisional podiums in the different days held so far and lead the table separated by just two points. They also have a wide margin of 13 and 11 points respectively over Alejandra Suárez's Cansino, who is third.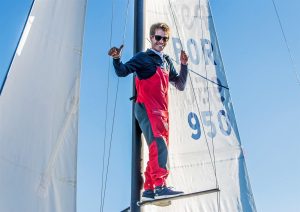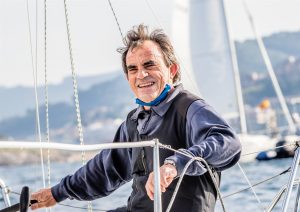 In intermediate positions they are grouped in a handkerchief the Mondo de Bernardo Macedo, with 41 points; Francisco Martínez's SND Cormorant, with 45 points; Luis de Mira's Namasté, with 46 points; and Yago Marquina's Miudo, with 47 points.
The weather forecasts for this weekend are good and everything indicates that the regattas will be able to take place and that the sailboats will be able to navigate comfortably. Light winds are announced that will blow from the south component with the possibility of turning to the east as the afternoon progresses.
Once the water tests are over, the crews will meet on land to applaud the winners at the awards ceremony and to share a fellowship dinner and end of the event at the Monte Real facilities. Both events will be attended by different managers from AEDAS Homes, sponsor of the league.