· Javier de la Gándara's boat started as the favorite and did not disappoint, signing a full victories in the three races held this afternoon in Baiona
The Marías – Casas do Telhado of the Portuguese Manuel María Cunha was his most direct rival and took second place in the provisional classification
· The complicated weather conditions with a lot of waves and a wind that reached 25 knots caused two boats to withdraw from the competition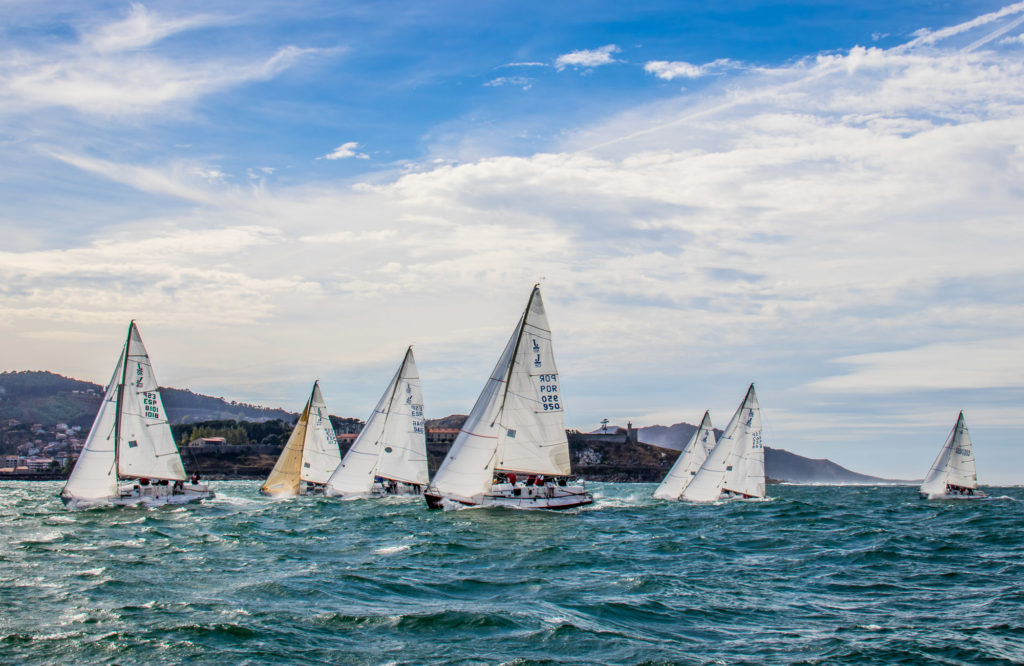 The Okofen was placed this Saturday as the leader of the AXA J80 Autumn League, the one-design competition of the Monte Real Club de Yates that held its opening day in Baiona this afternoon.
The crew led by Javier de la Gándara, who started as favourites, took the lead in the classification, signing a full victories in the three races held with a wind that reached 25 knots, complicating the navigation of the sailboats at times.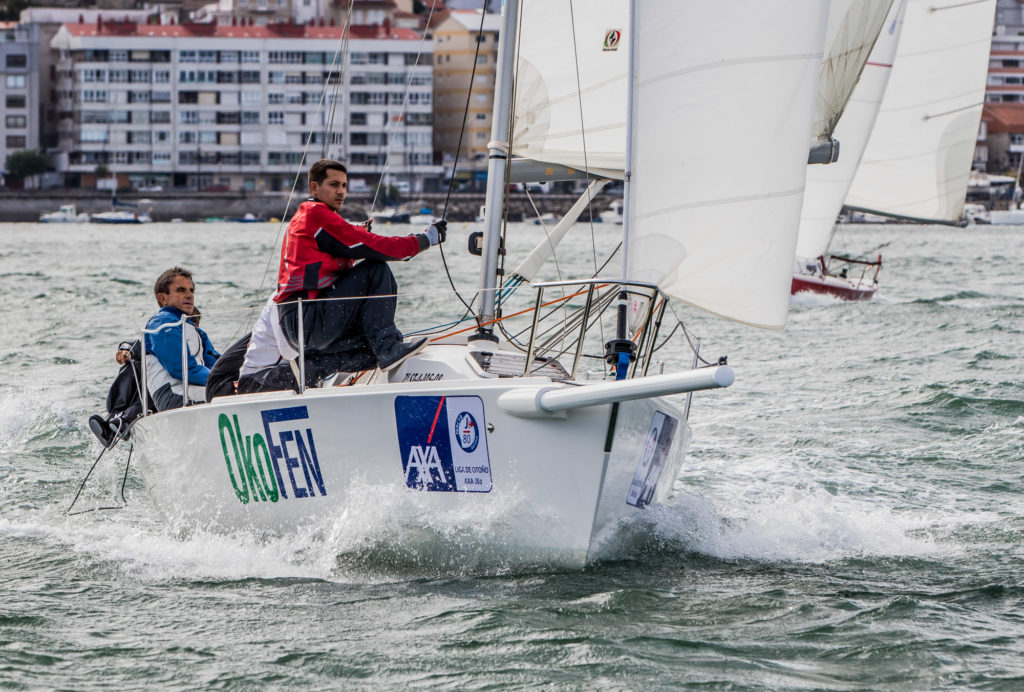 With Víctor Robleda at the controls, the regatta committee designed a windward-leeward double loop course for the participants, with almost 3 miles in each of the three tasks, with which the participants completed a distance of about 9 miles in this first day, which began punctually at three in the afternoon.
With the first three, Okofen was the clear winner after beating their most direct rival, Marías-Casas do Telhado of the Portuguese Manuel María Cunha, who entered the competition with a bang and ready to give De la Gándara a run for their money. Both led the fleet at all times and were the first to cross the finish line, but the Portuguese crew finally had to settle for three second places in the three races held and second place on the provisional podium of the AXA J80 Autumn League.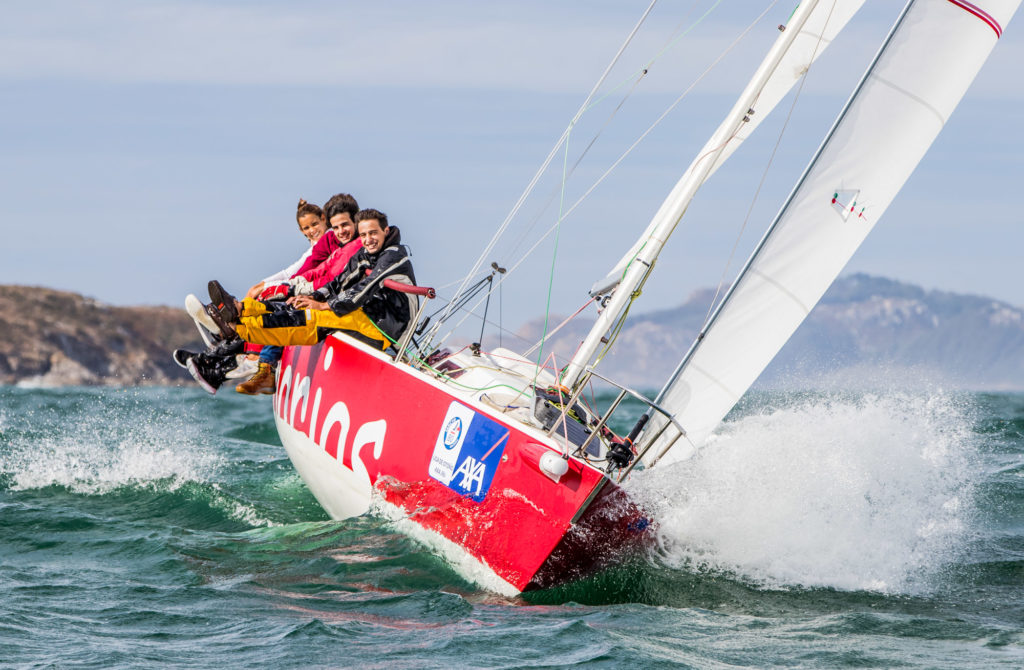 Among the rest of the boats, more equality and little difference in points in the following positions of the classification. With 14 points, Bernardo Macedo's Mondo and Luis de Mira's Namasté are third and fourth respectively. With 15 points, in the fifth and sixth boxes, they are followed by Cristina González Cominges' Pazo de Cea, who suffered a lot from the wind in the first test and was unable to finish it; and the New Moon by Juan Luis Tuero.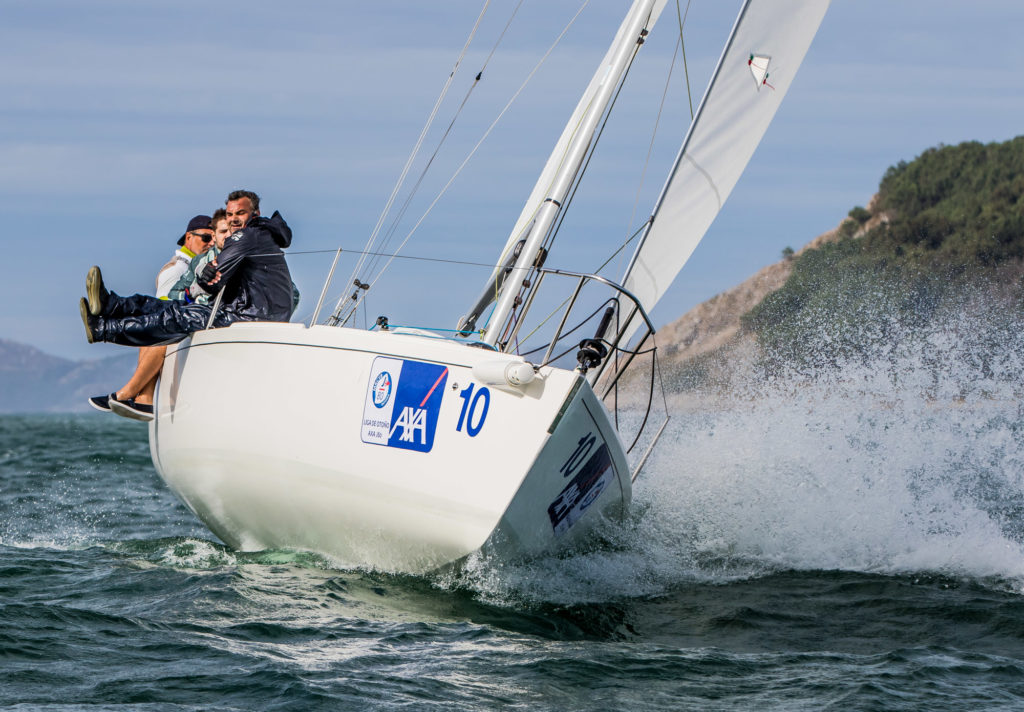 A little further down, with 19 points, they are followed by Javier Martínez Valente's Cunichán; and Fernando Yáñez's Cansino and Yago González-Robatto's Cormorant II close the classification having withdrawn from the competition on this first day.
The AXA J80 Autumn League returns in 15 days with the second stage of tests, which will be held on October 27 on the same stage and with the same schedule as the opening stage held today.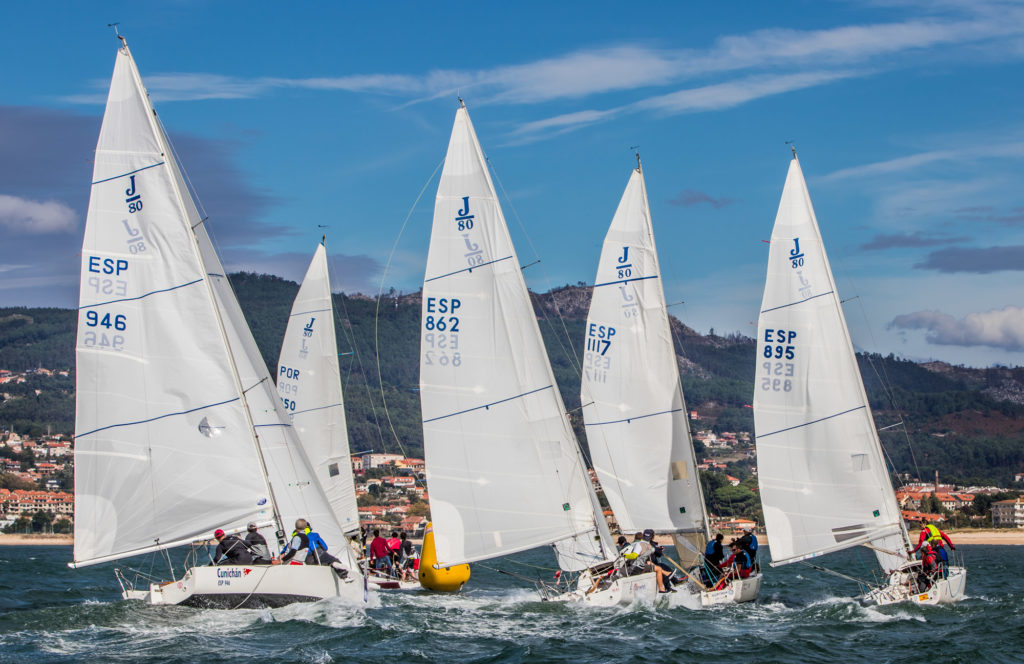 CLASSIFICATION (Top5) DAY 1 · AXA J80 AUTUMN LEAGUE
1. OKOFEN · Javier de la Gándara · 3 points
2. MARÍAS – CASAS DO TELHADO · Manuel María Cunha · 6 points
3. MONDO · Bernardo Macedo · 14 points
4. NAMASTE · Luis de Mira · 14 points
5. CEA MANOR Cristina González Cominges 15 points