The Monte Real Club de Yates paid tribute this Tuesday to one of its oldest members, Don Pedro Rivas, who in 2018 celebrated 50 years as a member of the club.
With the celebration of a meal in his honor and the delivery of a commemorative enamel pendant, Monte Real wanted to recognize the half century that Pedro Rivas has been linked to the club, in which he registered as a member on August 24, 1968.
The recognition of its oldest members is a tradition that Monte Real inaugurated in 2017 with a tribute to Doña Delia Dominguez Gonda, Don Víctor Ruíz Ochoa, Doña María Luisa Curbera Conde and Don José Ramón Curbera Conde, in the year in which they celebrated their 50 years as partners.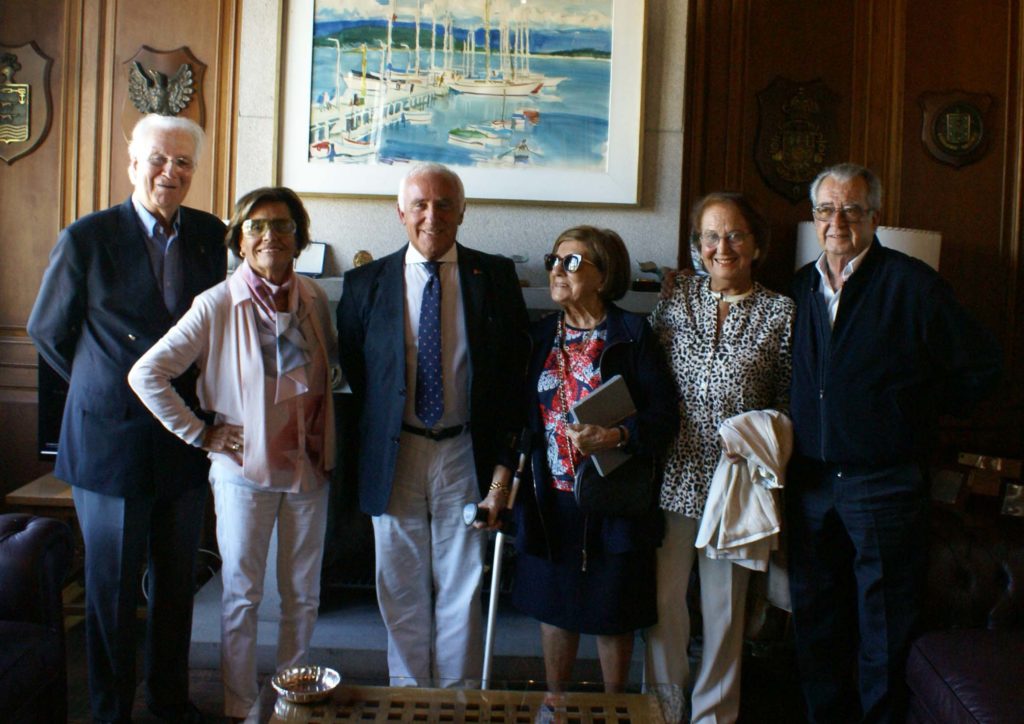 On this occasion the honoree was Don Pedro Rivas, who is accompanied in the image by the president of Monte Real, José Luis Álvarez; and the vice-commodore of the club, Genoveva Pereiro.