SAILING COURSE 'FREE'
AFor boys and girls under 16 years of age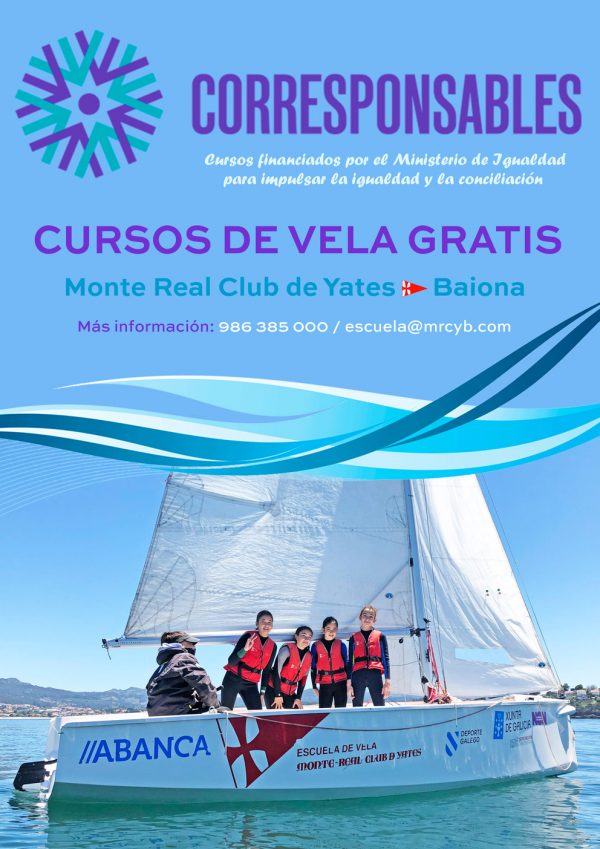 WHAT DOES IT CONSIST OF?
COURSE : Sailing for boys and girls under 16 years old.

DESCRIPTION : Free sailing courses financed by the Ministry of Equality through the Corresponsables Plan that seeks to promote equality and the reconciliation of family and work life.

WHERE : Baiona, Monte Real Yacht Club.
INCLUDES : Specialized trainer, all the necessary material.
REQUIREMENTS : To hold the free 5-day course, a minimum of 5 students under the age of 16 with a federal baptismal license must be enrolled.
PRICE : FREE.

REQUEST TO RESERVE THE 'FREE' SAILING COURSE FOR CHILDREN
It will be done through the following form of the Royal Galician Sailing Federation.
MORE INFORMATION : 986 385 000 / Escuela@mrcyb.com
CATALOG OF SUMMER SAILING COURSES