SAILING COURSE 'HEADING TO CIÉS'
Activity to learn to sail towards the Cíes Islands (with guided tour)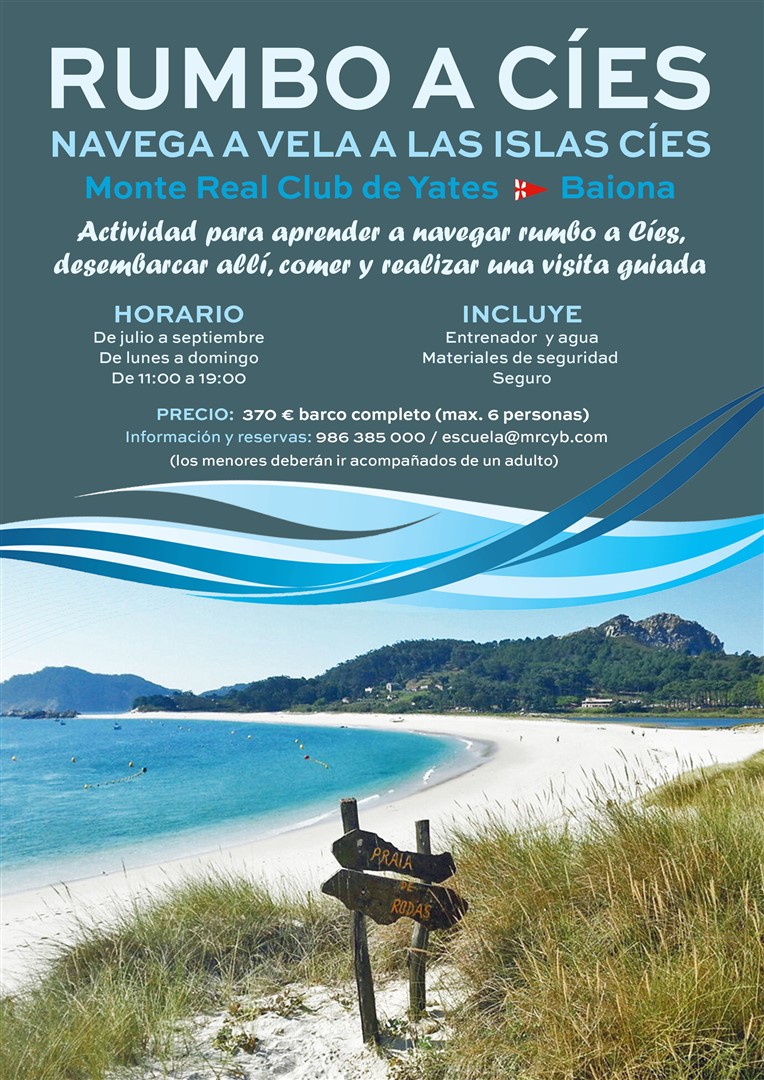 WHAT DOES IT CONSIST OF?
COURSE : Sailing to Cíes – Sail to the Cíes Islands.

DESCRIPTION : Activity to learn to navigate towards Cíes, disembark there, eat and take a guided tour.

WHERE : Baiona, Monte Real Yacht Club.

DATES : From July to September.

SCHEDULE :

From Monday to Sunday from 11:00 to 19:00.
INCLUDES : coach, water, safety materials and insurance. Does not include food on the island.

PRICE :
€370/full boat (max. 6 people).
Note: minors must be accompanied by an adult.
REQUEST TO RESERVE THE SAILING COURSE 'RUMBO A CIÉS'
You can make a reservation request for the sailing course 'RUMBO A CIÉS' organized by the Monte Real Club de Yates (Baiona) by completing the following form. A person in charge of the Sailing School will contact you to confirm the reservation.
CATALOG OF SUMMER SAILING COURSES