On Monday, July 4, 25 sailboats will undertake a pilgrimage by sea from Baiona to Santiago de Compostela with stops in Combarro, Rianxo, A Pobra do Caramiñal, Muros and Portosín
· It is the second edition of a journey that seeks to spread the maritime culture, promote nautical tourism, promote the sport of sailing and publicize the potential of Galician ports
· The route is organized by the Monte Real Club de Yates, the Real Club Náutico de Portosín and the Camino de Santiago Ría Muros – Noia association and is sponsored by CENOR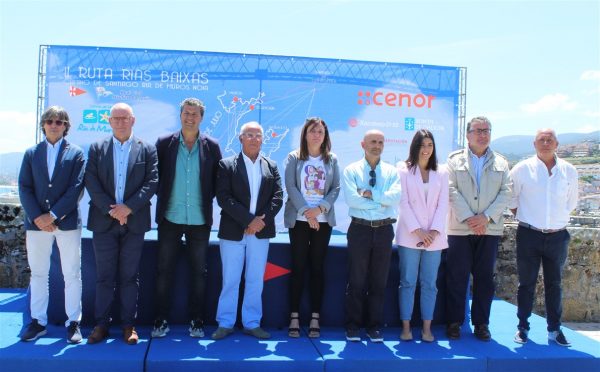 25 sailboats will undertake a pilgrimage by sea from Baiona next Monday, July 4, towards Santiago de Compostela with different stages that will pass through Combarro, Rianxo, A Pobra do Caramiñal, Muros and Portosín.
This is the second edition of the Rías Baixas Route, a recreational tourism-sports initiative that seeks to spread seafaring culture, promote nautical tourism, promote the sport of sailing and publicize the potential of Galician ports.
Organized by the Monte Real Club de Yates, the Real Club Náutico de Portosín and the Camino de Santiago Ría Muros-Noia association, thanks to the sponsorship of CENOR, the crossing will unite "tourism, nature, sports, gastronomy, religion and traditions… some of the best attractions that Galicia can boast of" , in the words of the president of the MRCYB, José Luis Álvarez.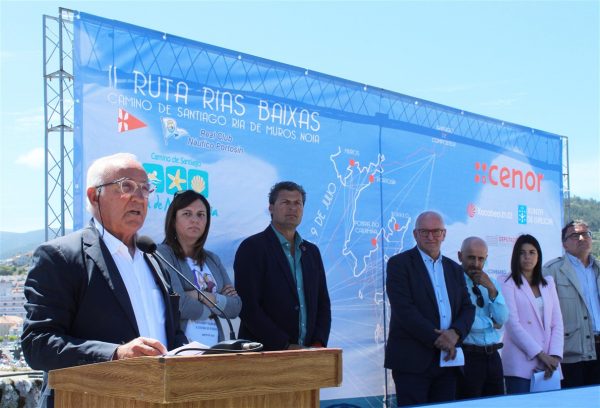 In the first edition of the route, held last year, 24 boats participated, and this year there will be 25, reaching the limit established by the organization to be able to offer participants a quality experience, both in navigation and in different scales.
The crews will depart from Baiona, from the pontoons of Monte Real, on the morning of Monday, July 4, heading for Combarro, with a distance of 30 miles ahead. On Tuesday the 5th they will complete the 32 miles that separate Combarro from Rianxo; and on Wednesday the 6th they will have as their final destination A Pobra do Caramiñal. They will always sail accompanied by two support vessels and a mother ship, and Muros and Portosín will be the last two ports on the program, to make the last stopover and complete the pilgrimage by sea. From Portosín they will only have to set out on the road to Compostela, this time by land, in order to win the jubilee, something they will do on Saturday, July 9.
With the almost 120 miles traveled by sea, the participants will have the possibility, if they so wish, of obtaining the Compostela, for which a minimum of 90 nautical miles is required, stamping their pilgrim credential at each step.
The II Rías Baixas Route was officially presented this Thursday at the Monte Real Yacht Club, in a ceremony attended by, in addition to the president of the MRCYB, José Luis Álvarez; and the commodore of the RCN Portosín, Fernando González; the vice-president of the Camino de Santiago Ría Muros-Noia Association, José Santiago Freire; CENOR's marketing director, Leticia Fernández; the mayor of Baiona, Carlos Gómez; the territorial head of Tourism of Galicia, Felipe Ferreiro; Deputy Raquel Giraldez; and the Commodore of the MRCYB, Ignacio Sánchez Otaegui.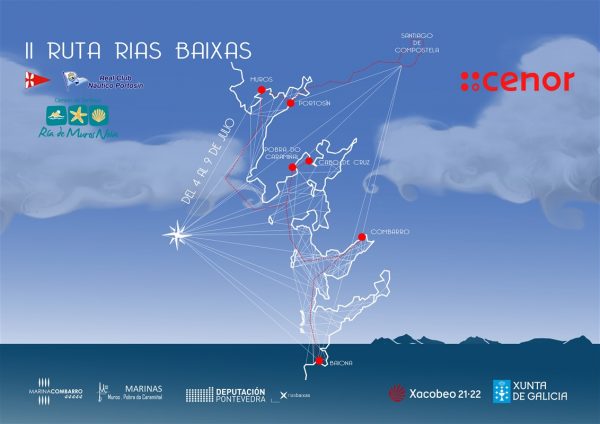 II RÍAS BAIXAS ROUTE ROUTE
Monday July 4 – Sailing Baiona – Combarro (30 miles)
Tuesday, July 5 – Navigation Combarro – Rianxo (32 miles)
Wednesday, July 6 – Rianxo Navigation – A Pobra do Caramiñal (15 miles)
Thursday, July 7 – Navigation A Pobra do Caramiñal – Muros (32 miles)
Friday, July 8 – Navigation Muros – Portosín (10 miles)
Saturday July 9 – By land to Santiago de Compostela