· The high-quality paper company for domestic use Foxy will collaborate with the Monte Real charity event by paying the registration fees of athletes who want to participate in the event that will be held on September 14
· The Galician Triathlon Federation has just opened the deadline to register for a triathlon that will once again be a sprint (750m swim, 20km bike ride and 5km run) and will be limited to the participation of 200 athletes
· This is the fifth year that the Monte Real Club de Yates organizes, with the support of Verti, an event whose main objective is to raise funds so that people with functional diversity can sail under equal conditions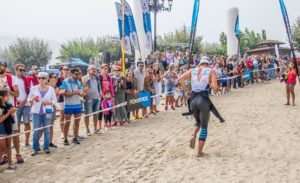 200 athletes will be able to participate for free in the fifth edition of the Solidarity Vertiathlon that will be held next Saturday, September 14, in Baiona under the organization of the Monte Real Club de Yates and sponsored by Verti Seguros.
The high-quality paper company for domestic use Foxy will support the event by paying the registration fees of the athletes who want to participate in the event, with which funds will be raised so that people with functional diversity can navigate under equal conditions.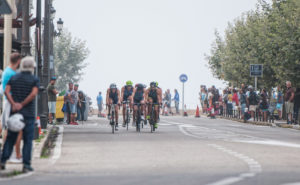 The only thing that the athletes who want to participate will have to do is register before the quota of 200 participants closes, an established limit given the characteristics of the test, which will once again be a sprint, with 750 meters of swimming, 20 kilometers of bicycle and 5 kilometer run.
The Galician Triathlon Federation, which is in charge of the logistics of the event, has just opened the registration period through the Rock the sport platform.
> REGISTRATION IN:
https://www.rockthesport.com/es/evento/vvertiatlonsolidariodebaiona